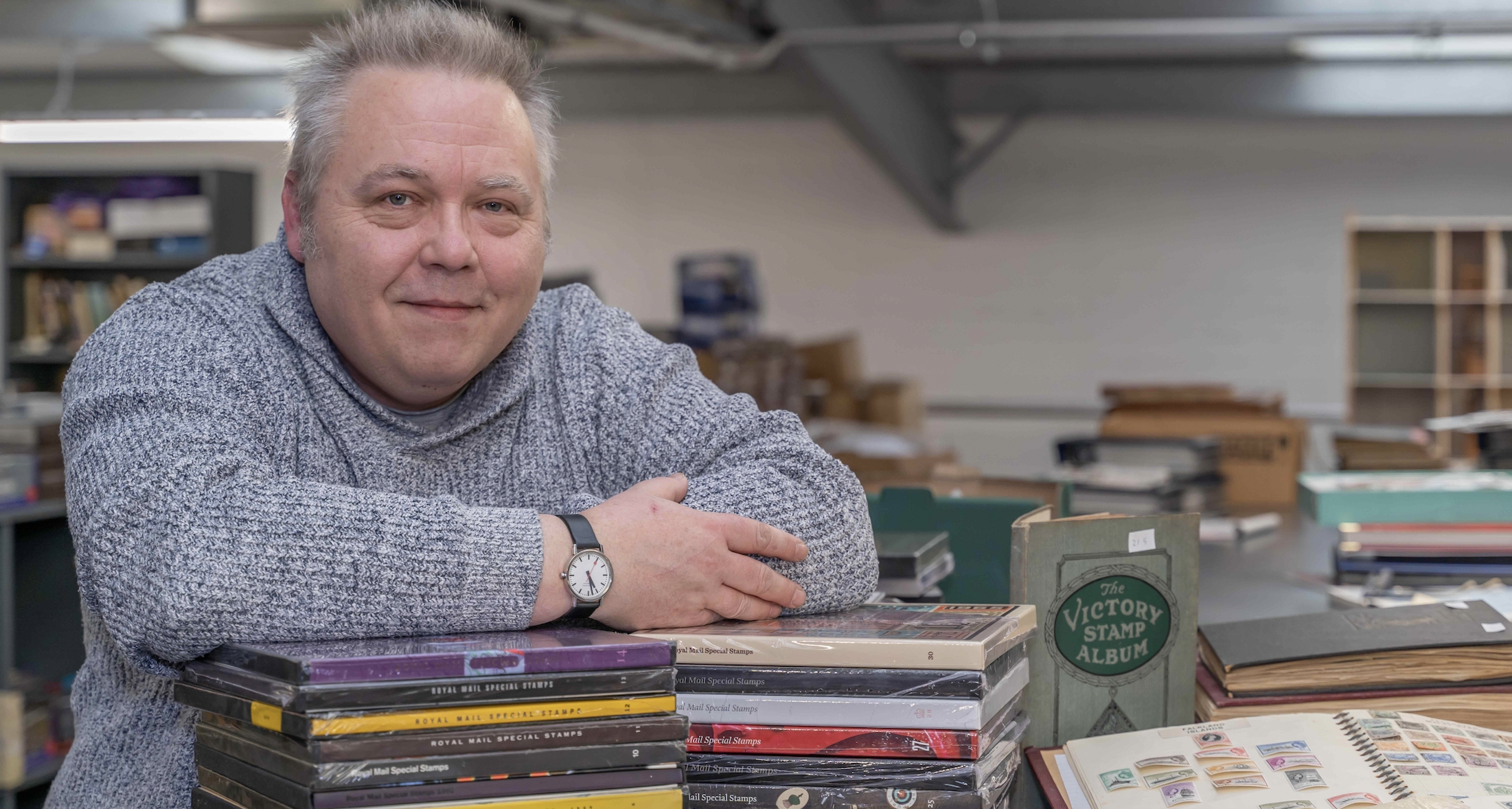 Stamp collections raising funds for the Macular Society
29th September 2023
Specialist Valuer, Andy Bowden introduces a range of lots being sold in aid of the Macular Scoiety.
Have you ever wondered how your life would change if you were not able to enjoy your stamp collection or any other type of collecting or hobby that you currently undertake?
Macular Disease is the biggest cause of sight loss in the UK. In the region of 300 people every day are diagnosed in the UK alone. As a disease it does not discriminate who will be affected, people of any age can have Macular Disease, children and adults alike.
The Macular is part of the retina at the back of the eye, it is small being about 5mm across and about a 1/4mm thick, but it plays a crucial part, in our everyday lives, it determines our central vision, most of our colour vision and the fine details of what we see. It sends the correct light signals to our brains, which in turn interprets them as images.
So what's the cure? Well there isn't one, and very little is known about its causes, the Macular Society and many professionals are working on research to ascertain the causes in order that preventative treatments and a cure can be found.
Featuring in the forthcoming stamps and postcards auction are a range of collections, that are being sold on behalf of the Macular Society.
Most notably, a King George VI British Commonwealth collection. In an earlier Gibbons album of green, it has a rather fine collection of mint and some used material, but many of the key King George VI sets from around 1938, including the Falkland Islands issues of 1938 and 1951. In addition a complete run of the 1949 UPU issues. Hong Kong also features with a good mint and used collection to pre 1997 in a 32-page stockbook.
Other lots to feature in the auction are a wonderful GB collection, which includes a complete run of the Queen Victoria plated reds 71-225 (obviously less plate 77!) all mint. Plenty of numismatic covers including the elusive Kew Gardens cover of 2009. Also on offer is a fascinating collection of GB Machins, something of the like we have not seen in a very long time. In the region of a couple of thousand Machins but laid out by paper types, gums, bands, flaws etc. in a hefty album. There is plenty more in the stamps section. However, this auction does feature probably one of the largest amounts of postcards in a long time with around 50 lots, with plenty of interest locally, around the UK, and internationally.
If you have a stamp or postcard collection you wish us to sell, then please do get in touch.