Collectable Figurines and Studies
1818 Auctioneers' Collectable Figurines and Studies department holds six specialist auctions annually. These auctions are online and timed, with bidders able to submit bids over the course of 17 days.
These auctions are held every other month and our catalogues boast an average of over 100 lots, so there is plenty to look through and you'll often find a unique gem.
Our Collectable Figurines and Studies auctions often reflect our rural and agricultural roots because of our Lake District location. 
Beswick studies and high-quality examples of Border Fine Arts featuring among the top prices. But there are also some great finds such as Lladro and Royal Doulton figures, for a more modest budget. Bill often places some of our lower priced items through to our regular weekly auctions too, so they're a good place to look for a deal. 
The market taste for figurines does change, but we have seen steady interest in good quality examples from the top names. Less common figurines are particularly collectable. 
We have seen this with a Beswick Mounted Indian, by Orwell – the colouration and detail in this skewbald horse and Indian partnership was incredible and the hammer price reflected both its rarity and its condition.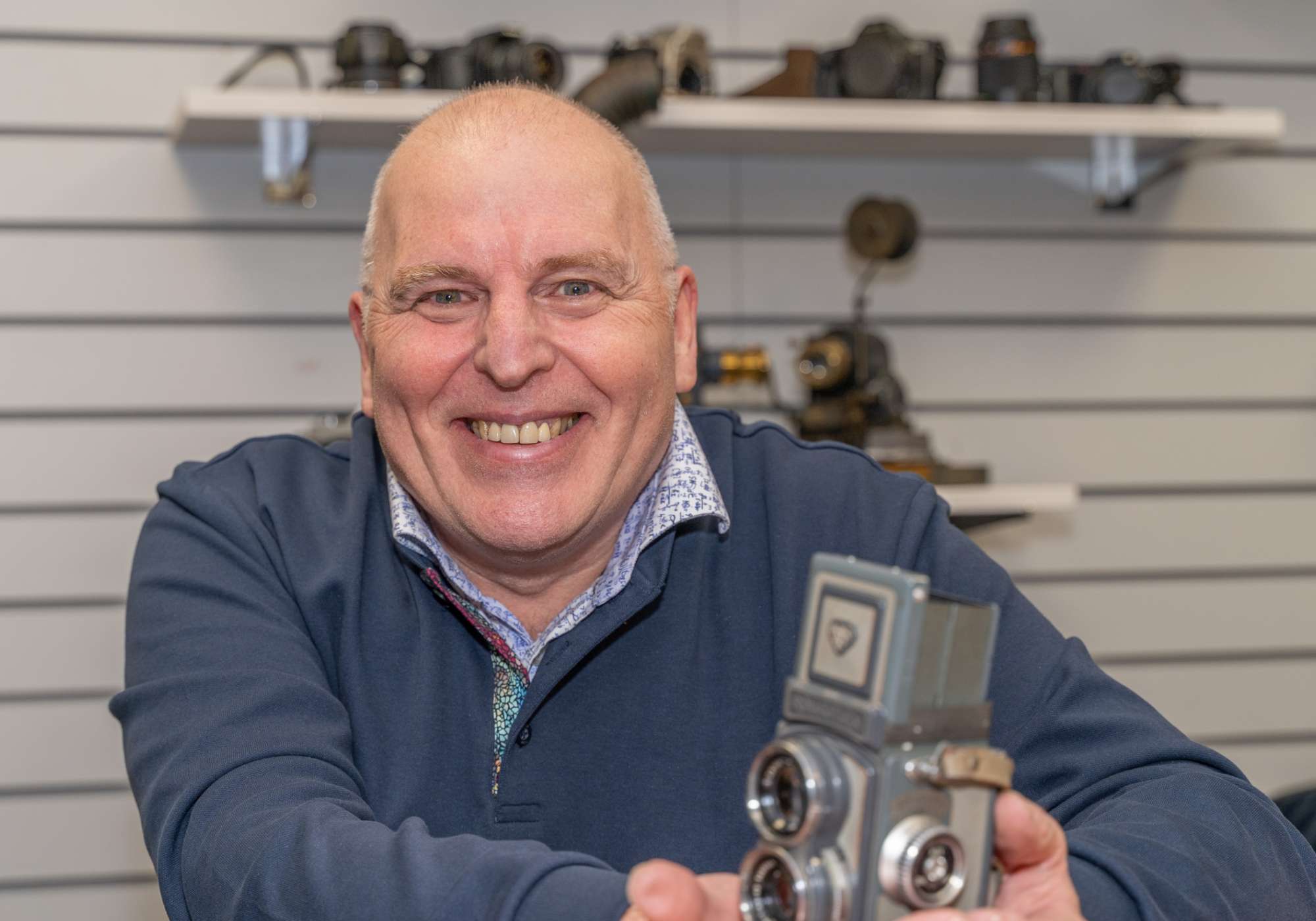 Meet the valuer
Bill Nelson
Saleroom Manager. FLAA, FIA (Scot), FNAVA
Bill joined 1818 Auctioneers in late 2016 and took up the role of Salesroom Manager around that time. An experienced auctioneer, he says he's still enjoying learning something new every day. Bill finds it a privilege to lead of such a great team who have grown the business so rapidly over the last eight years Days: Monday to Thursday
Highlights
Featured Highlight
Twelve modern Swarovski silver crystal glass studies of birds of paradise

Including Jonquil, Antique green, Sun, Dark Sapphire, Black Diamond etc all with boxes, final hammer price £840.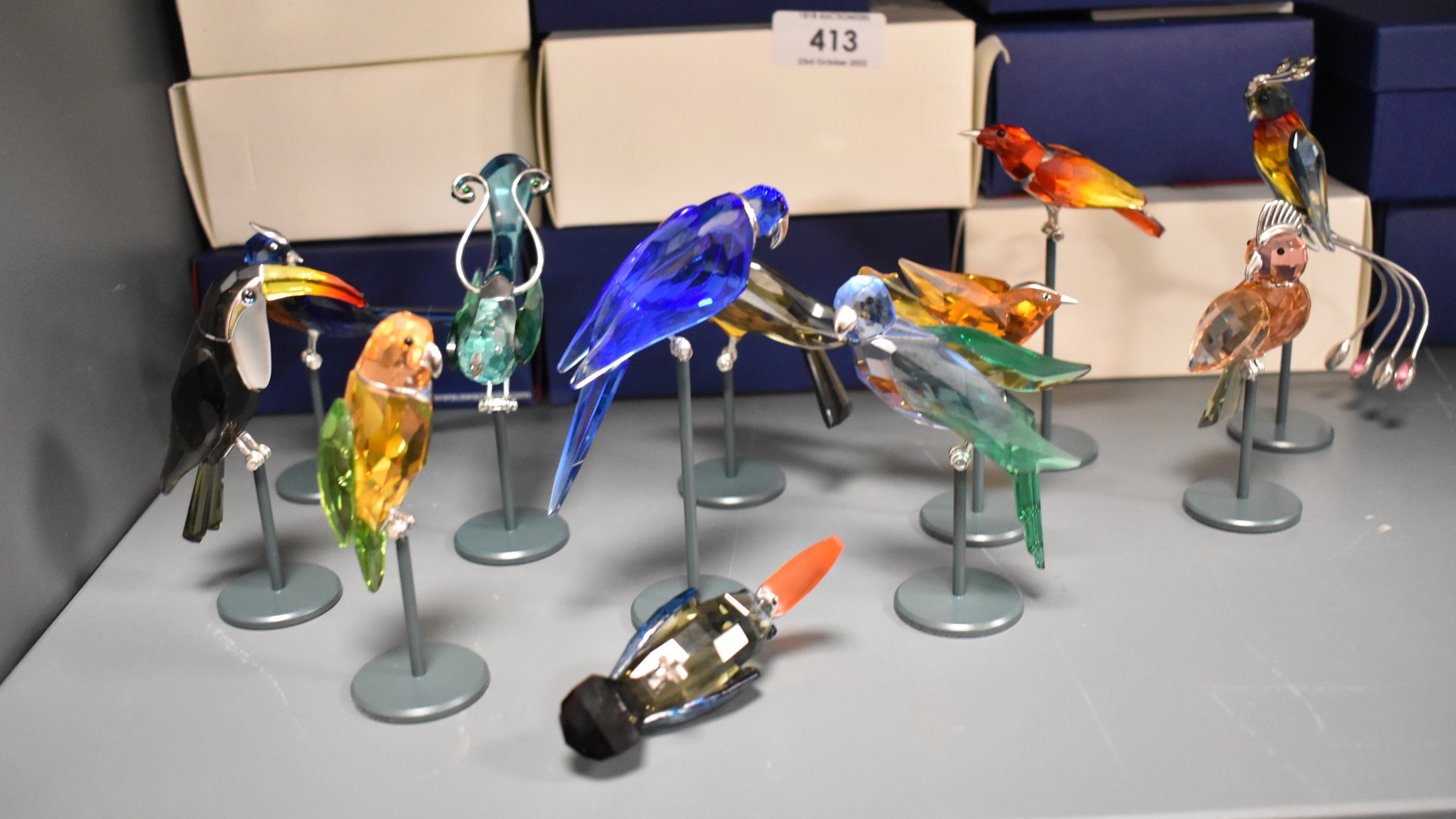 FAQs
What is a timed online auction?
The auctions are easy to find on our (insert auction page link) where you can browse the auction catalogue from anywhere using a computer, phone or tablet. The timed auctions run for 17 days and you can follow the links to register to place a bid at any time within that.
How do I register to bid in an auction?
You can register to bid via the 1818 Auctioneers website (insert link) or via the-saleroom.com (insert link) if you already have an account with them. Simply follow the instructions from the online catalogues. The charges for buying an item with us are the same whichever way you choose to bid.
Can I have a look at the items in the auction before bidding?
You can view the items in every auction in person at our salerooms. We are located just off the M6 motorway at Junction 36. Our viewing sessions are: Wednesdays, Thursdays and Fridays (10am to 2pm). The viewings are open to all with no appointments necessary.
Yes. You are welcome to place a commission bid with the admin team here at the auction house while viewing any of our auctions. You can also apply to leave a commission bid by email if we can verify your details in good time. All commission bids need to be with the admin team by 3pm on the Friday before the auction ends. The charges for buying an item with us are the same whichever way you choose to bid.
How do I sell an item at auction with you?
Please submit details of the item(s) you are hoping to sell using our valuations form . One of our Valuers or Auctioneers will then get in touch with you.
I can't make it to the saleroom. What can I do?
If you aren't able to view the auction, you are welcome to ask us for a condition report. Please request this (insert link to contacts page) by 12noon the Friday before the auction ends.