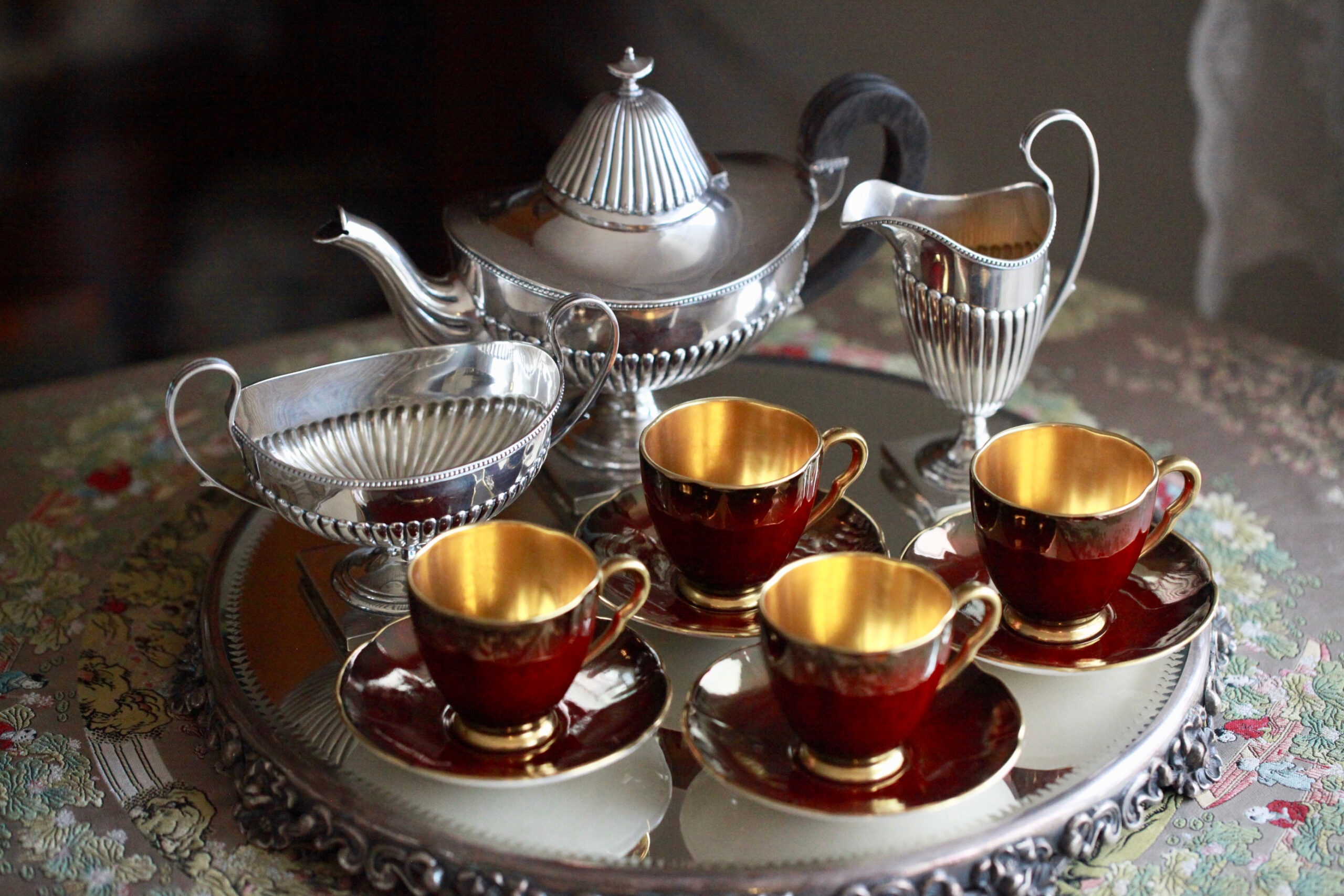 Antique and Vintage Silver and Silver Plate
1818 Auctioneers' Antique and Vintage Silver and Silver Plate department holds 6 auctions annually. These auctions are online and timed, with bidders able to submit bids over the course of 17 days.
The auctions are held bi-monthly, and our catalogues boast an average of
200
lots spanning the late 18th Century to the modern day. With examples of silver and silver plate from around the world, and estimates ranging from £25 to £15,000, our diverse and tempting auctions warrant a browse - and a bid.
You'll also encounter top names like Danish designer Johanne Siggard, Dutch designer Begeer Van Kempen, as well as British firms like Elkington & Co Ltd, Walker & Hall, and eminent silversmith H G Murphy, for the falcon studio.
Antique and Vintage Silver and Silver Plate expertise
Simon can look at single pieces or whole collections, and offer valuations for probate and insurance purposes. He's also on hand to offer help and advice to first-time buyers, collectors and those in the trade. Once an item has been accepted for sale, our powerful online auction platform will ensure it gets the attention of international bidders, national dealers and local buyers.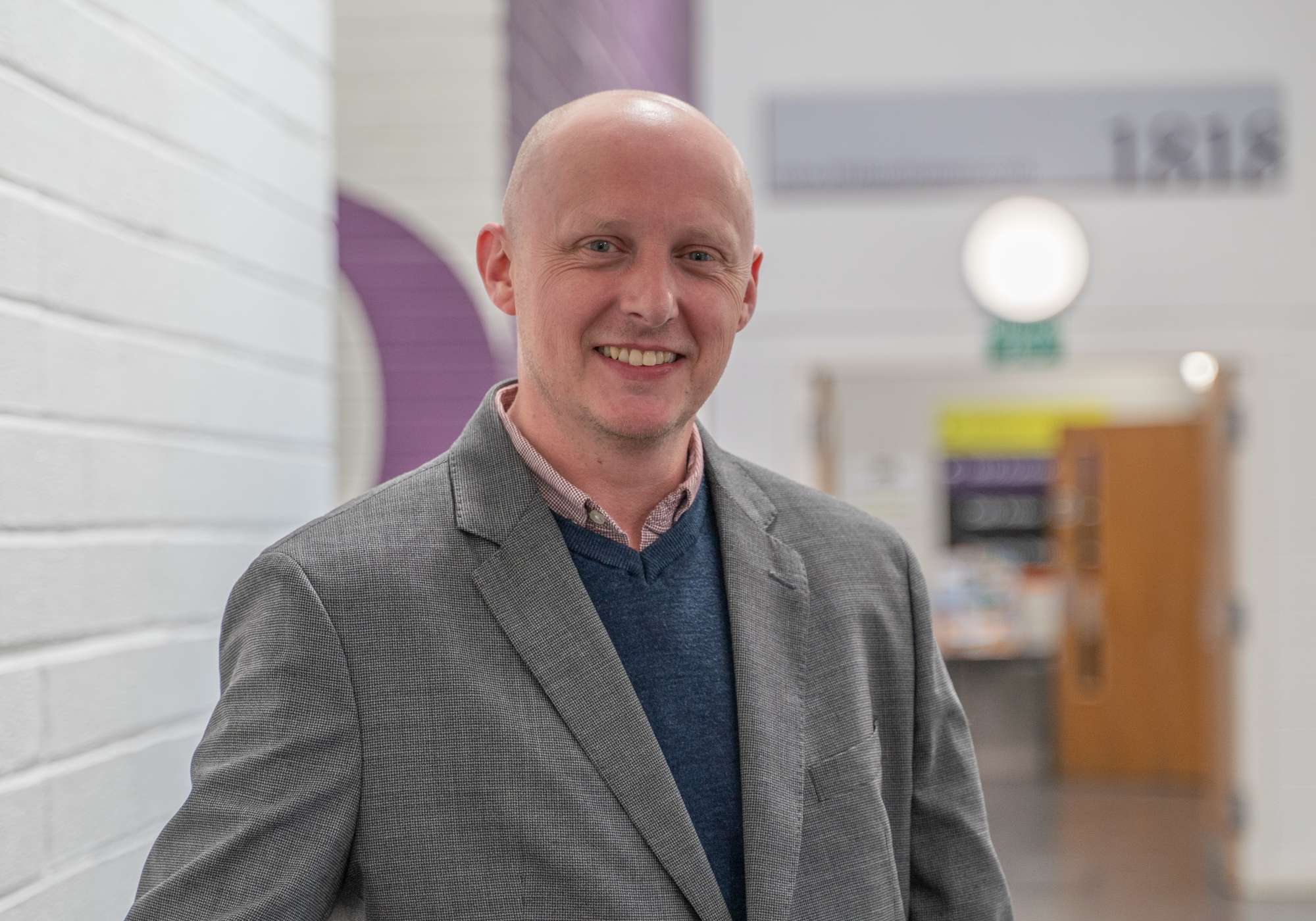 Meet the valuer
Simon Thompson
Assistant Manager, Auctioneer & Valuer ASFAV
After 22 years in the industry Simon has found his happy place in 1818. Simon thrives in the environment and takes great pleasure in his role as Assistant manager and mentor. Simon who has a passion for all things of quality resides in Penrith and has a young family who keep him very busy outside of work.
Highlights
Featured Highlight
A Georg Jensen (Denmark) sterling silver 'Blossom' pattern candlestick.
Being a famous Danish name associated with silver, his items are quite a rarity leading to higher demand as this lot had a final hammer price of £660.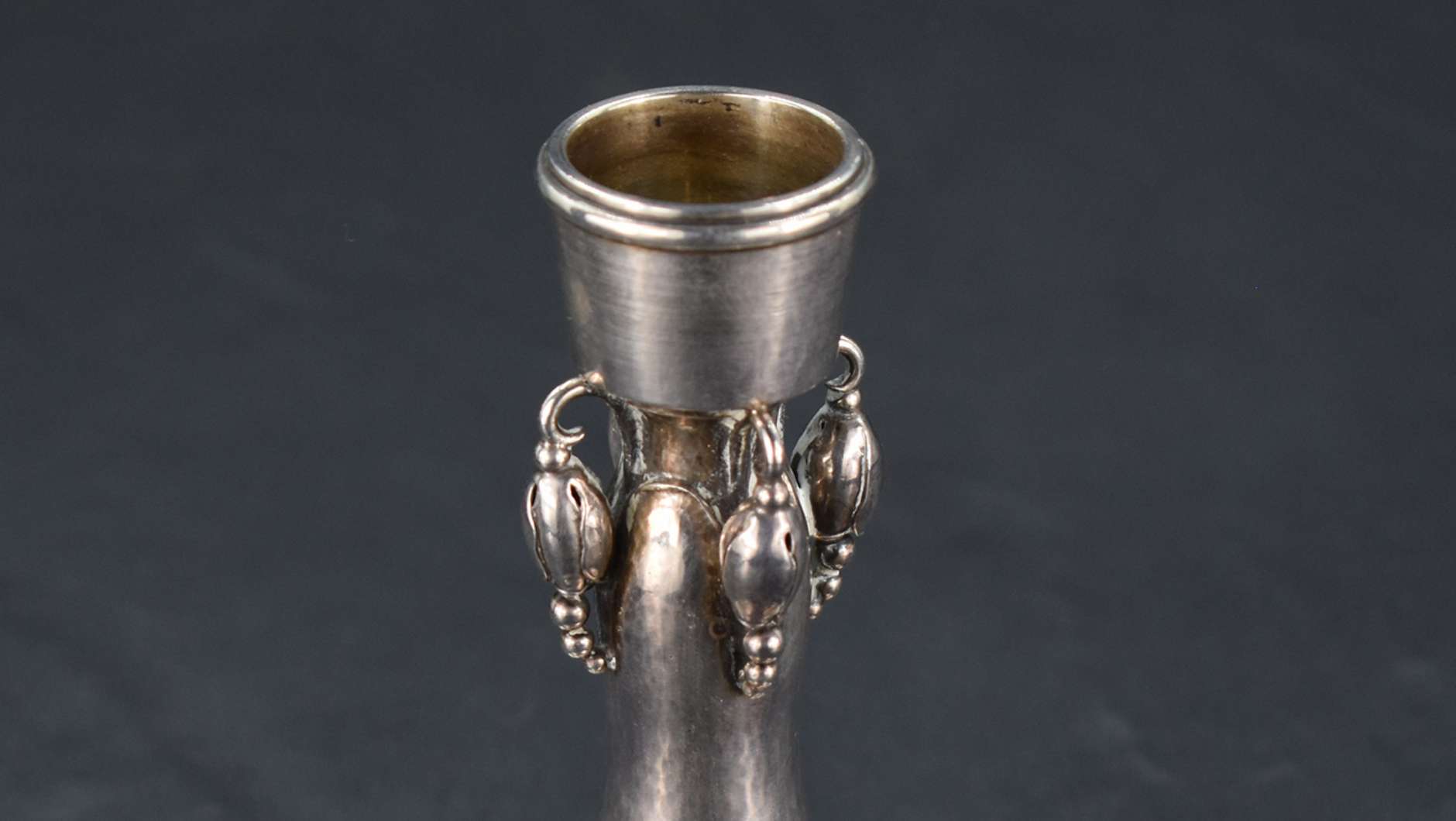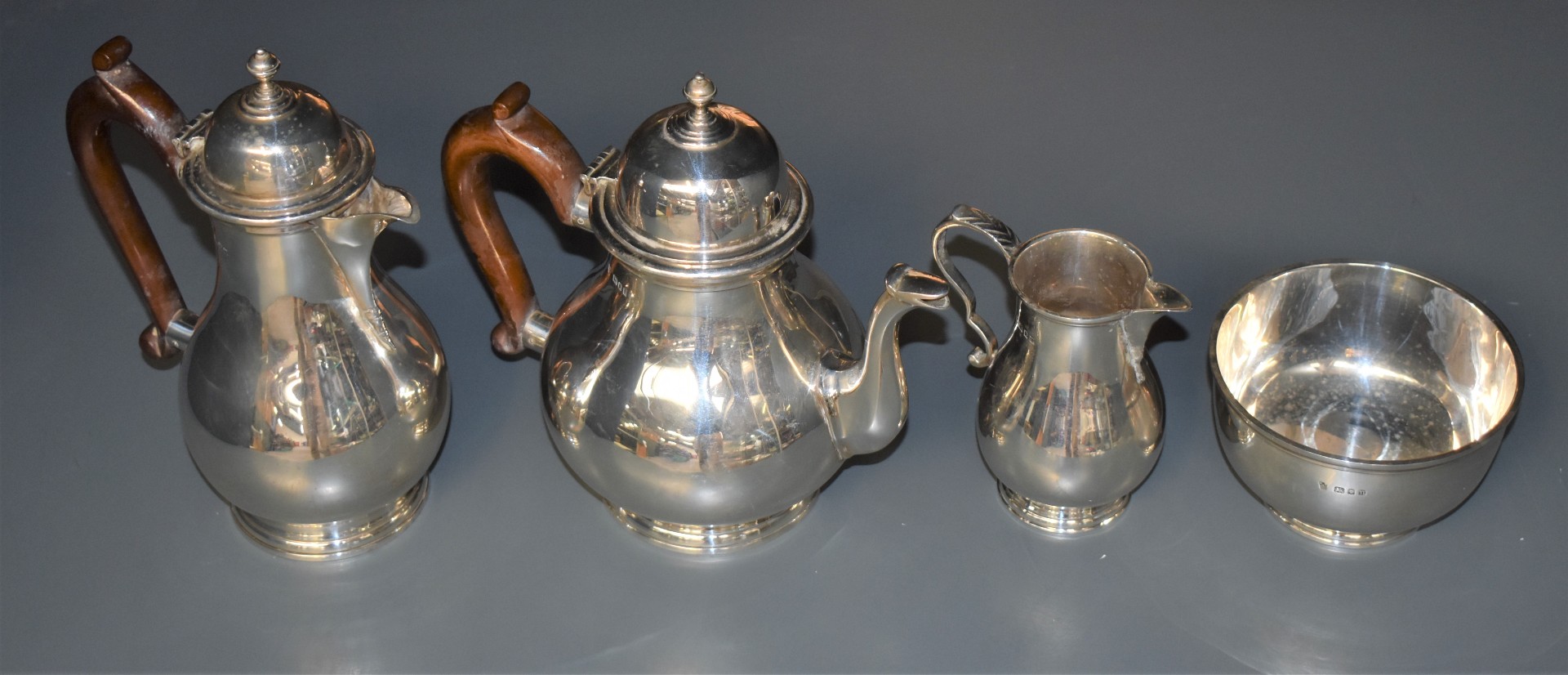 A George V silver four-piece tea set

Sold for £600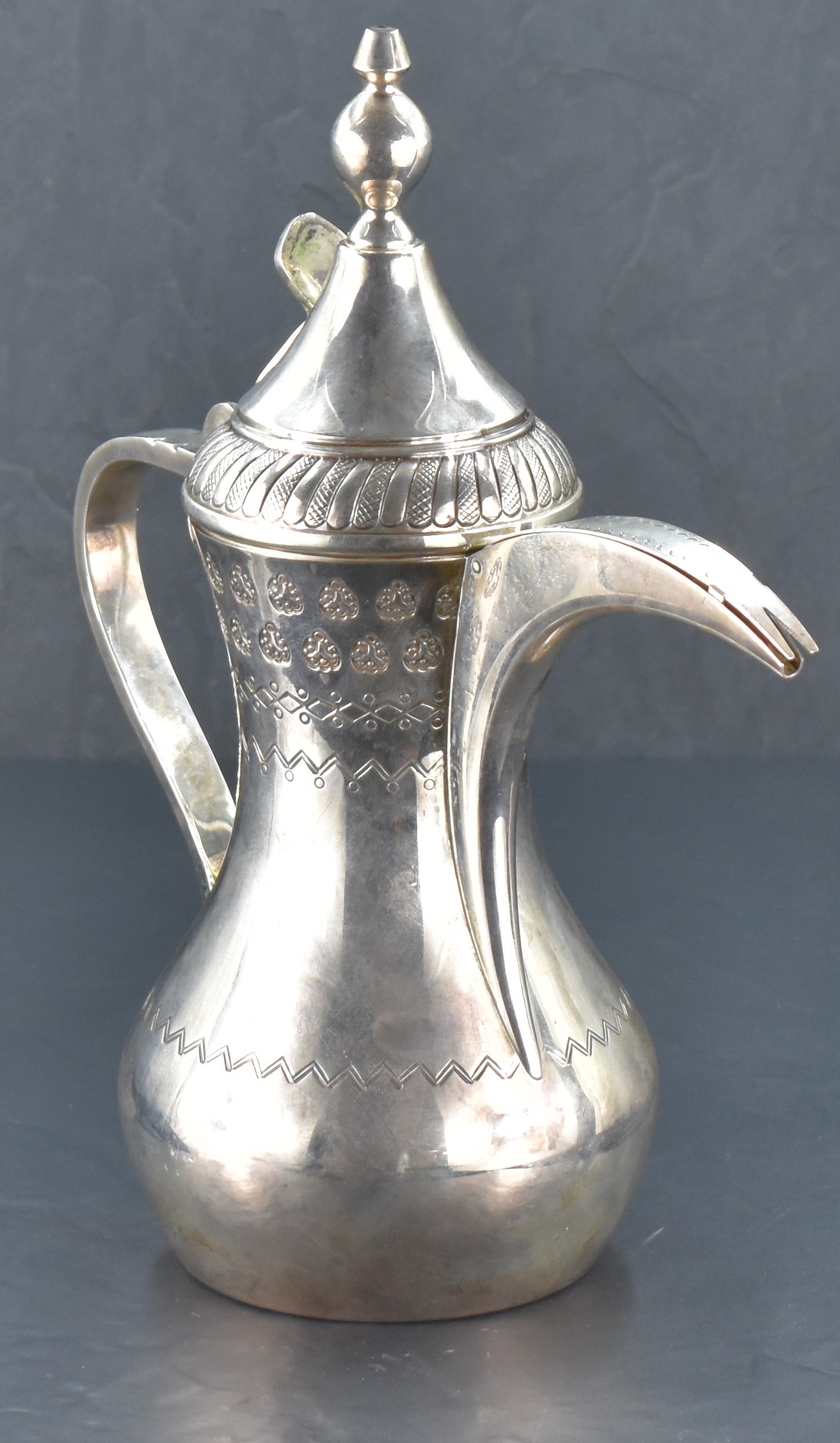 An unusual Elizabeth II silver dallah coffee pot

Sold for £780
FAQs
What is a timed online auction?
The auctions are easy to find on our (insert auction page link) where you can browse the auction catalogue from anywhere using a computer, phone or tablet. The timed auctions run for 17 days and you can follow the links to register to place a bid at any time within that.
How do I register to bid in an auction?
You can register to bid via the 1818 Auctioneers website (insert link) or via the-saleroom.com (insert link) if you already have an account with them. Simply follow the instructions from the online catalogues. The charges for buying an item with us are the same whichever way you choose to bid.
Can I have a look at the items in the auction before bidding?
You can view the items in every auction in person at our salerooms. We are located just off the M6 motorway at Junction 36. Our viewing sessions are: Wednesdays, Thursdays and Fridays (10am to 2pm). The viewings are open to all with no appointments necessary.
Yes. You are welcome to place a commission bid with the admin team here at the auction house while viewing any of our auctions. You can also apply to leave a commission bid by email if we can verify your details in good time. All commission bids need to be with the admin team by 3pm on the Friday before the auction ends. The charges for buying an item with us are the same whichever way you choose to bid.
How do I sell an item at auction with you?
Please submit details of the item(s) you are hoping to sell using our valuations form . One of our Valuers or Auctioneers will then get in touch with you.
I can't make it to the saleroom. What can I do?
If you aren't able to view the auction, you are welcome to ask us for a condition report. Please request this (insert link to contacts page) by 12noon the Friday before the auction ends.