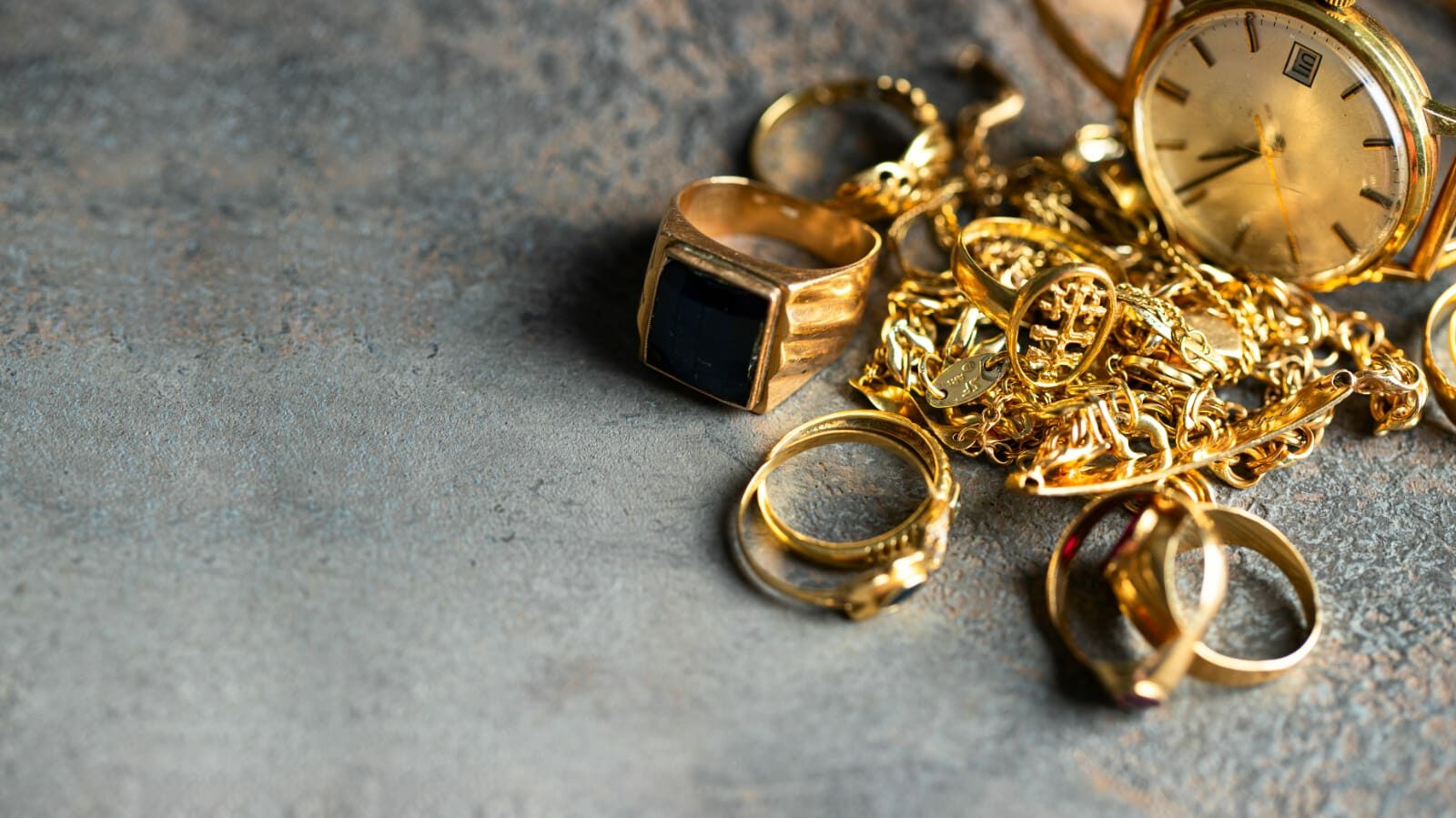 Antique and Vintage Jewellery and Watches
1818 Auctioneers' Antique and Vintage Jewellery and Watches department holds 6 auctions annually. These auctions are online and timed, with bidders able to submit bids over the course of 17 days.
The auctions are held bi-monthly, and our catalogues boast an average of 250 lots, which cover a broad range of periods and styles from antique to costume, vintage to modern.
From family heirlooms and pieces with a personal story to jewellery collections, our catalogues lead with the finer pieces and conclude with a section of costume options with attractive estimates. Expect jewellery dating from the Georgian to Victorian and Edwardian periods - anything from a stunning diamond dress ring to a string of amber beads or an enamelled cigarette case with a fantastic example of Art Deco design. 
Costume jewellery items dating from the 18th Century onwards also feature regularly. These often include paste and mourning jewellery, pinchbeck, cut steel, enamel, Arts & Crafts styles, plastic, diamante, and 1980's bling, to name but a few.
"Every day is different as a jewellery valuer at 1818 Auctioneers. The fact that a piece of jewellery does not have to be made from precious metals or set with diamonds to be valuable makes the job so interesting. There is nothing better than finding an item that is a mystery but with a little time and research can be identified as a rare period or designer piece. "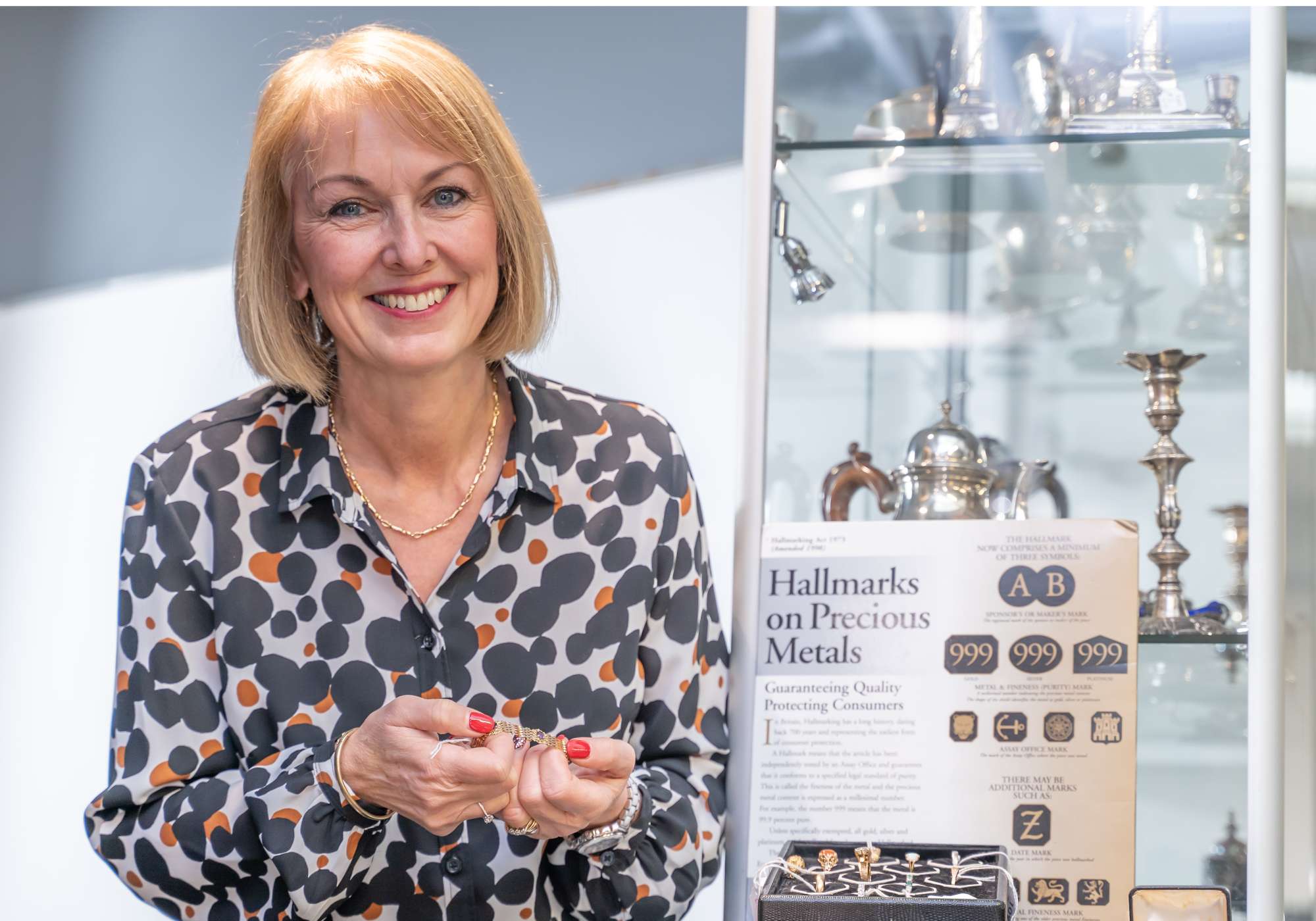 Meet the valuer
Jackie Rothwell
Specialist Valuer - Jewellery. ANAVA
Jackie leads the Jewellery section cataloguing and valuing the section she has grown over the years. There have been some fantastic results achieved over recent years. Jackie is a keen walker and enjoys travel and good food. Jackie Rothwell is available on Wednesdays
Highlights
Featured Highlight
A diamond dress ring.
Having a duo of diamonds, each approximately 1.5ct in a claw set crossover mount on white metal loop, size L/M & approximately 4.9g. Final hammer price £10,200.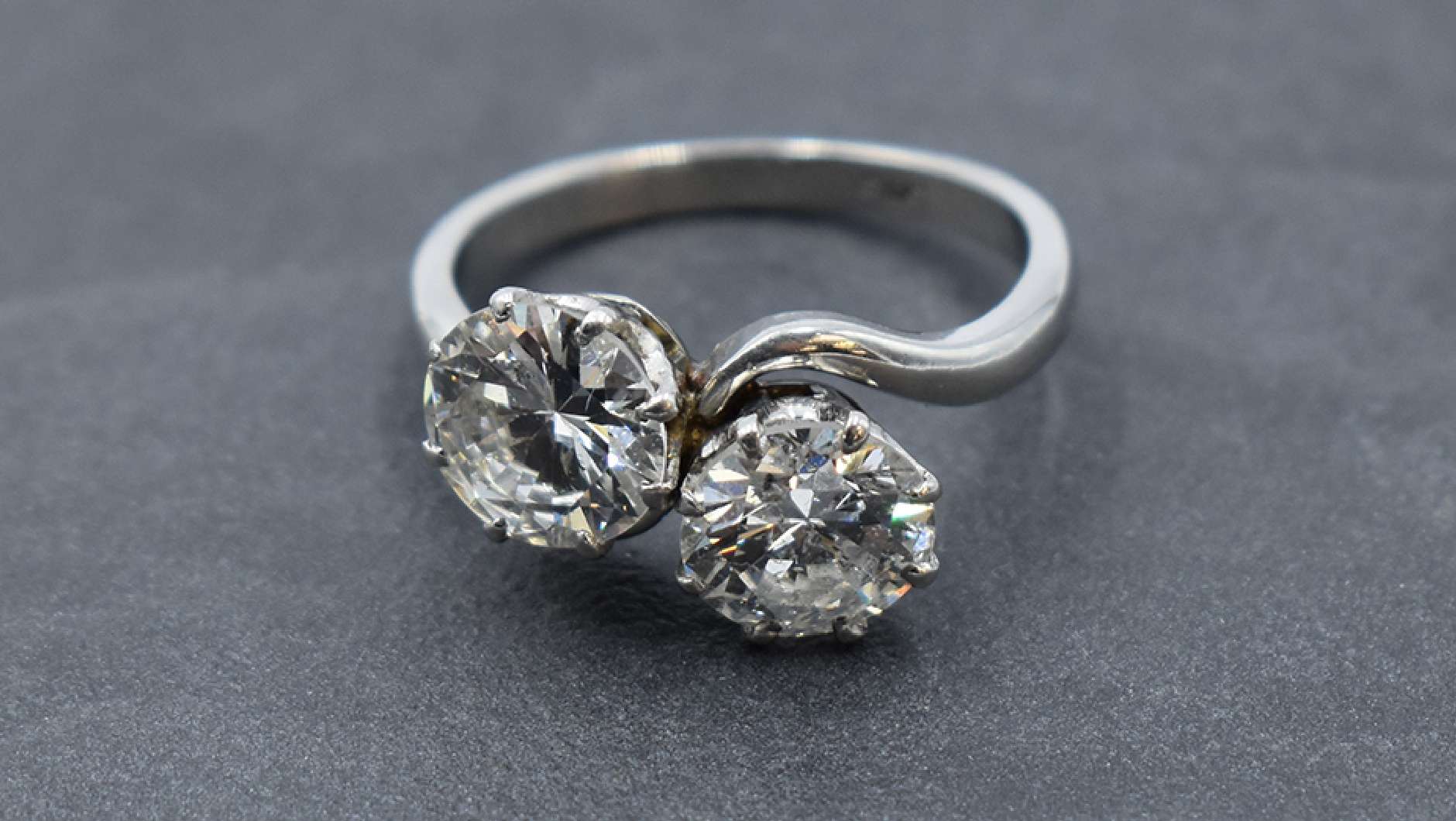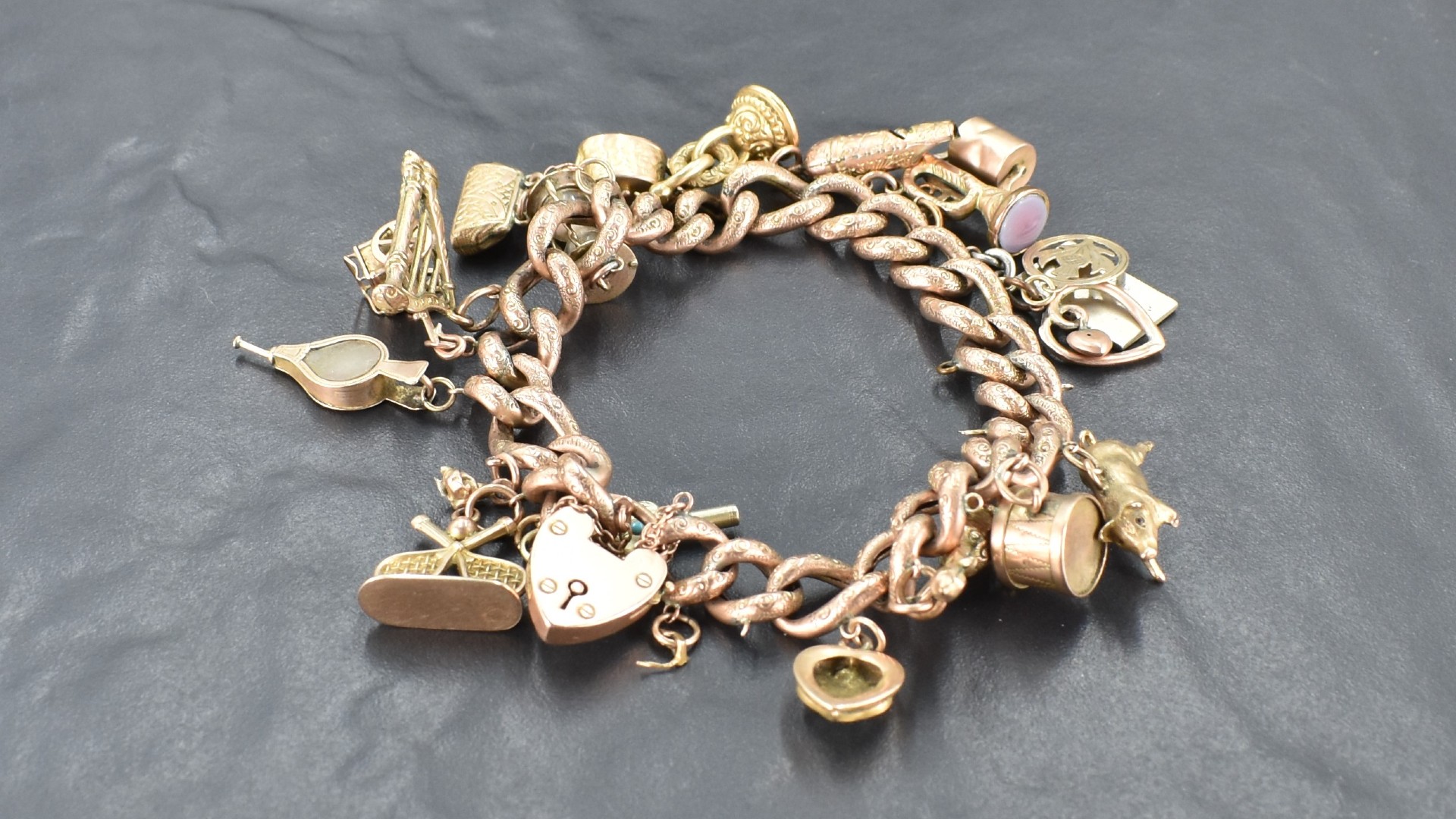 A charm bracelet

Sold for £620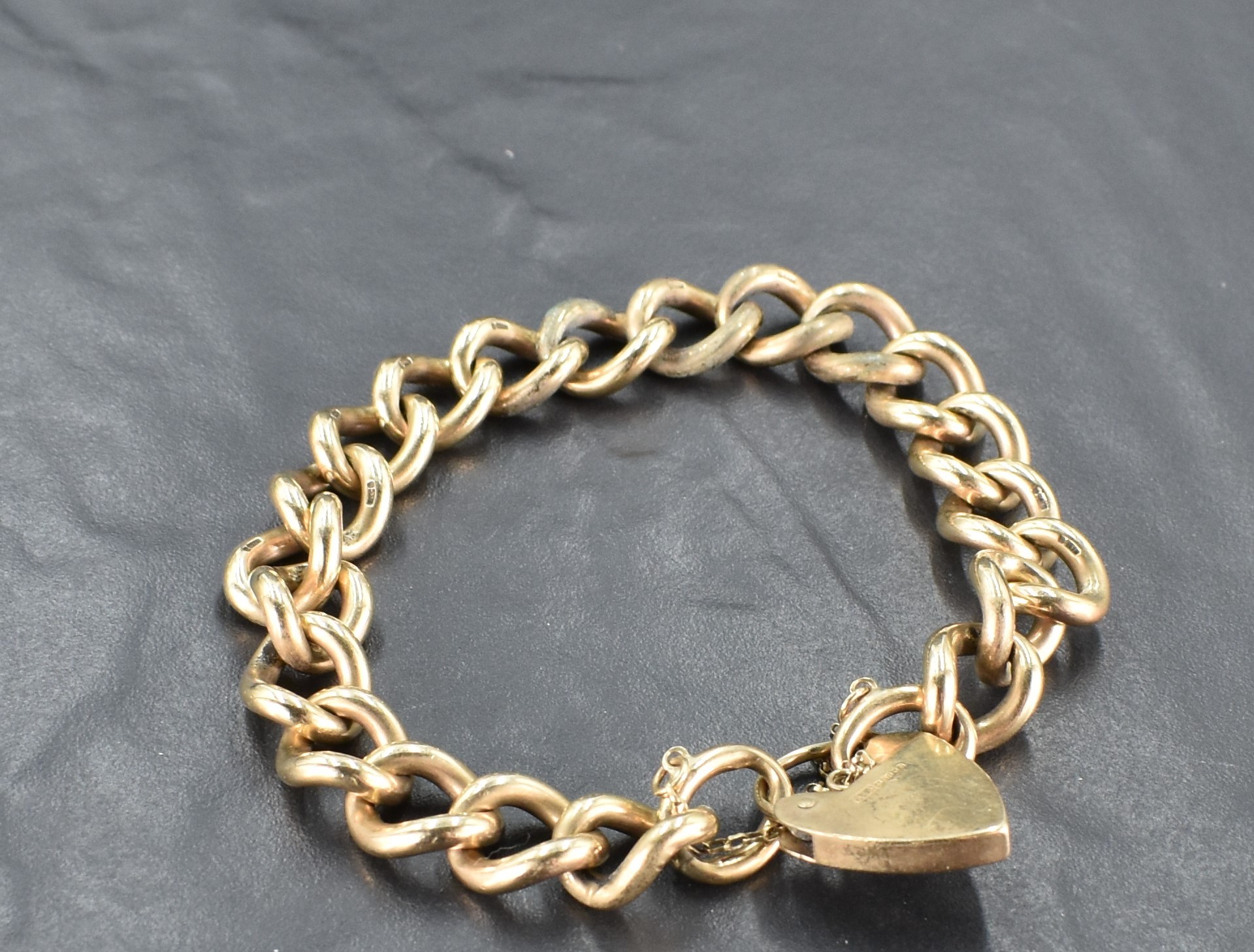 A heavy 9ct gold curb link bracelet with padlock clasp

Sold for £920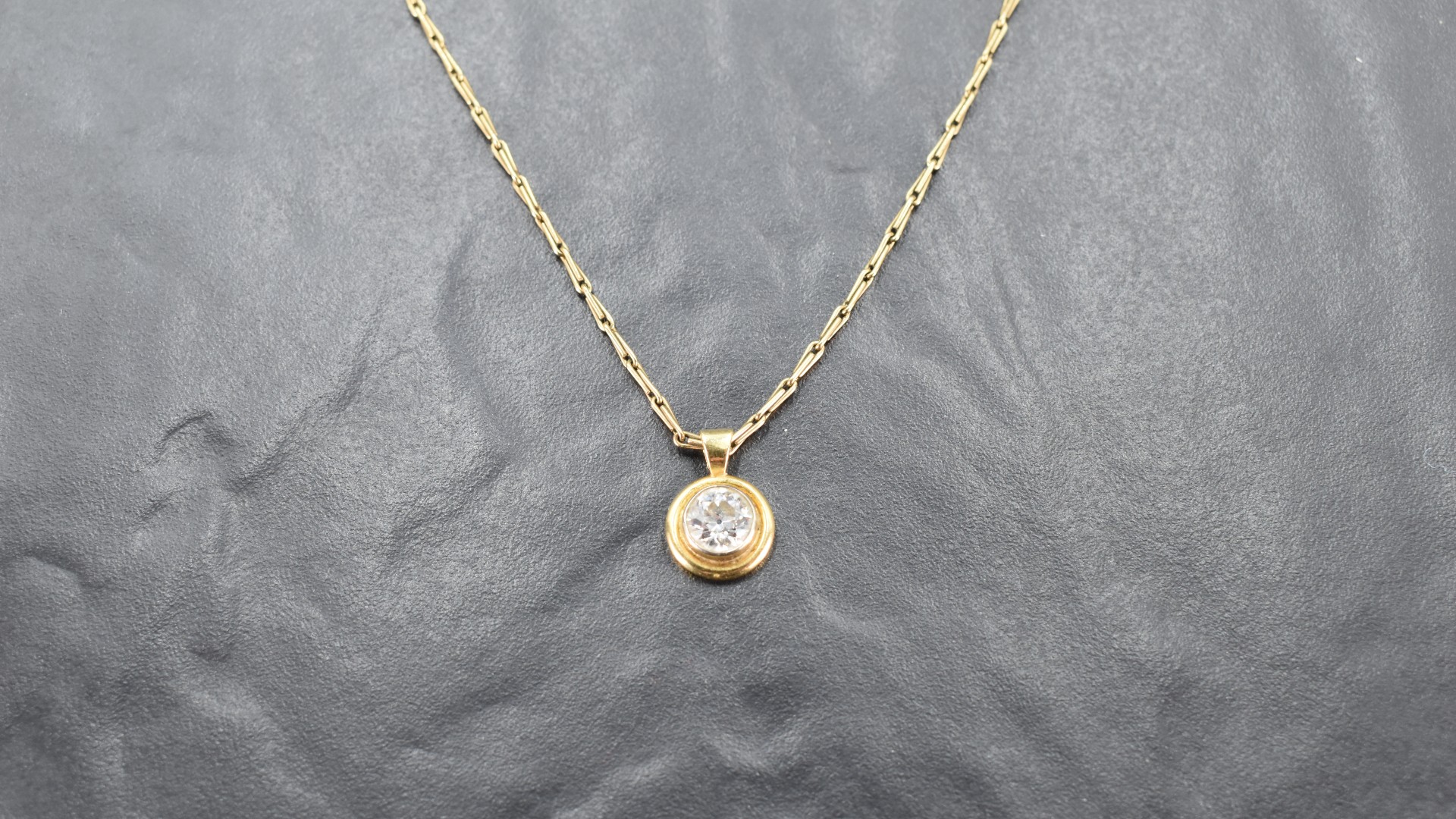 An 18ct gold and diamond pendant

Sold for £700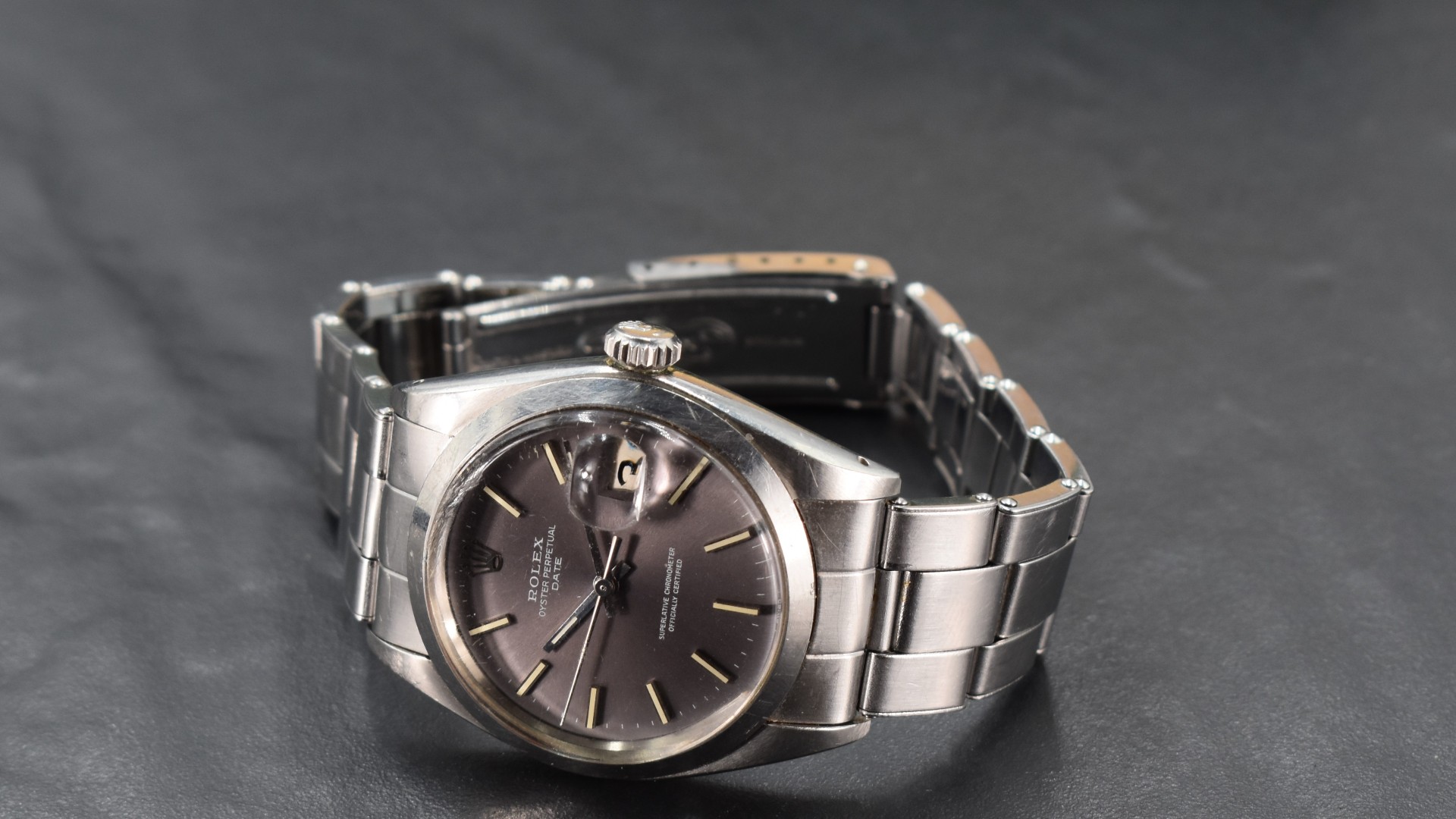 A gent's 1970s Rolex Oyster Perpetual Date automatic wristwatch

Sold for £2050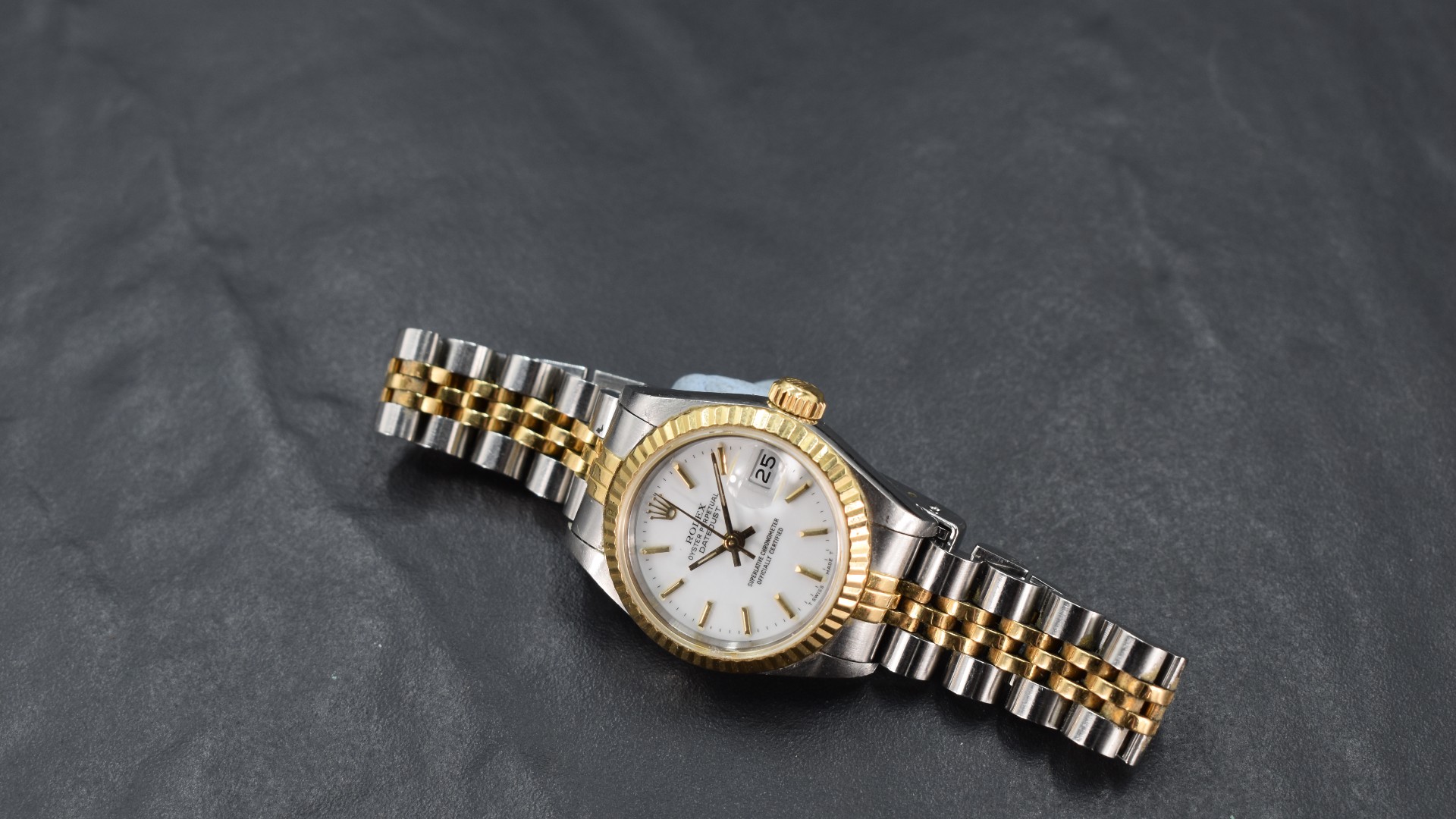 A ladies' Rolex Oyster Perpetual Date gold and stainless steel wristwatch

Sold for £2550
FAQs
What is a timed online auction?
The auctions are easy to find on our (insert auction page link) where you can browse the auction catalogue from anywhere using a computer, phone or tablet. The timed auctions run for 17 days and you can follow the links to register to place a bid at any time within that.
How do I register to bid in an auction?
You can register to bid via the 1818 Auctioneers website (insert link) or via the-saleroom.com (insert link) if you already have an account with them. Simply follow the instructions from the online catalogues. The charges for buying an item with us are the same whichever way you choose to bid.
Can I have a look at the items in the auction before bidding?
You can view the items in every auction in person at our salerooms. We are located just off the M6 motorway at Junction 36. Our viewing sessions are: Wednesdays, Thursdays and Fridays (10am to 2pm). The viewings are open to all with no appointments necessary.
Yes. You are welcome to place a commission bid with the admin team here at the auction house while viewing any of our auctions. You can also apply to leave a commission bid by email if we can verify your details in good time. All commission bids need to be with the admin team by 3pm on the Friday before the auction ends. The charges for buying an item with us are the same whichever way you choose to bid.
How do I sell an item at auction with you?
Please submit details of the item(s) you are hoping to sell using our valuations form . One of our Valuers or Auctioneers will then get in touch with you.
I can't make it to the saleroom. What can I do?
If you aren't able to view the auction, you are welcome to ask us for a condition report. Please request this (insert link to contacts page) by 12noon the Friday before the auction ends.