Antique Vintage and Retro Textiles
1818 Auctioneers' Antique Vintage and Retro Textiles department holds 6 specialist auctions annually. These auctions are online and timed, with bidders able to submit bids over the course of 17 days. They are growing in popularity as the appetite for vintage and antique apparel increases. 
Whilst vintage pieces are popular with our buyers, items of Victoriana are also well received. Examples such as a Victorian child's cream bonnets of silk and cotton, sit alongside Christening sets of vintage gowns with lace and cutwork and quilted bootees.
We also see a number of items charting the changing male fashions, from top hats to Christian Dior check suits from the 1970s, and leather jackets.
This is a very affordable section, with estimates often starting in the low £10s of pounds. It's ideal for traders as well as individual buyers.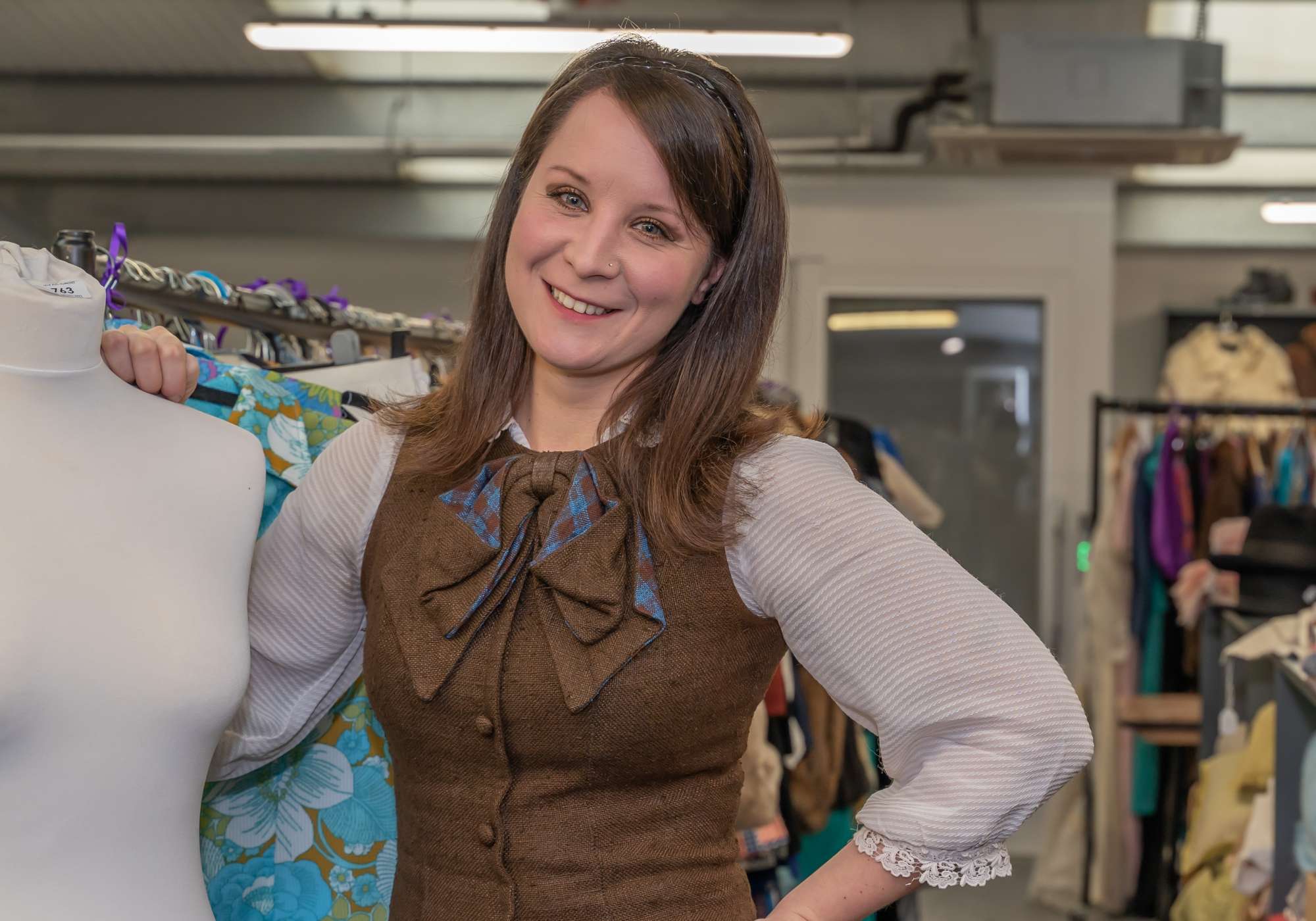 Meet the valuer
Annia Zalewski
Valuer
Her main passion is antique textiles, vintage clothing, and accessories. She is also interested in a range of mid-century items including ceramics and anything slightly unusual. She has a great desire to learn and develop her knowledge. One of her greatest strengths is to ask questions to broaden her knowledge. Annia leads our Textiles auctions and the Antiques, Vintage & Collectables auctions. Days: Annia is available most Tuesdays, Wednesdays & Thursdays.
Highlights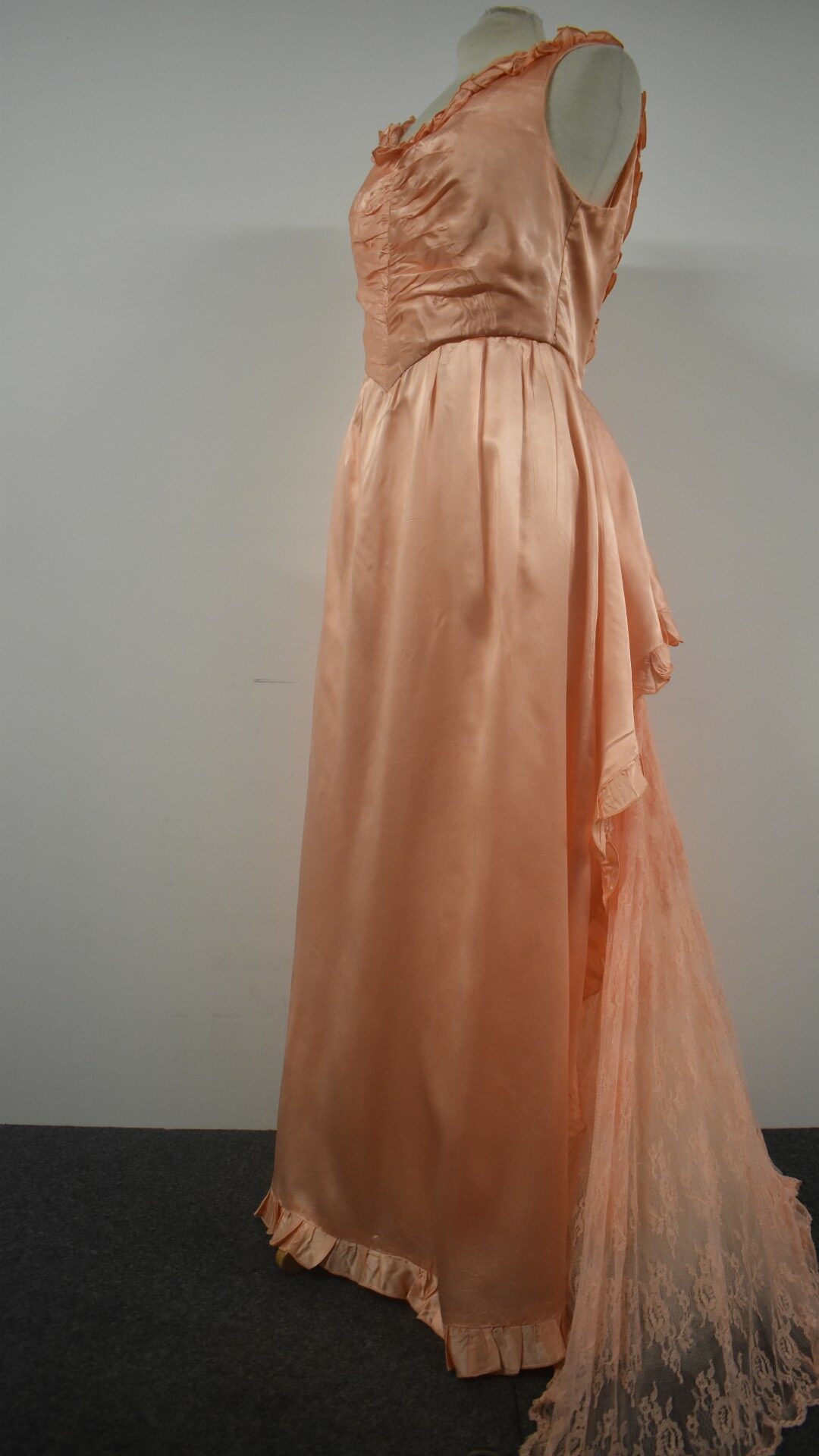 A vintage pink evening gown with a peplum waist

Sold for £210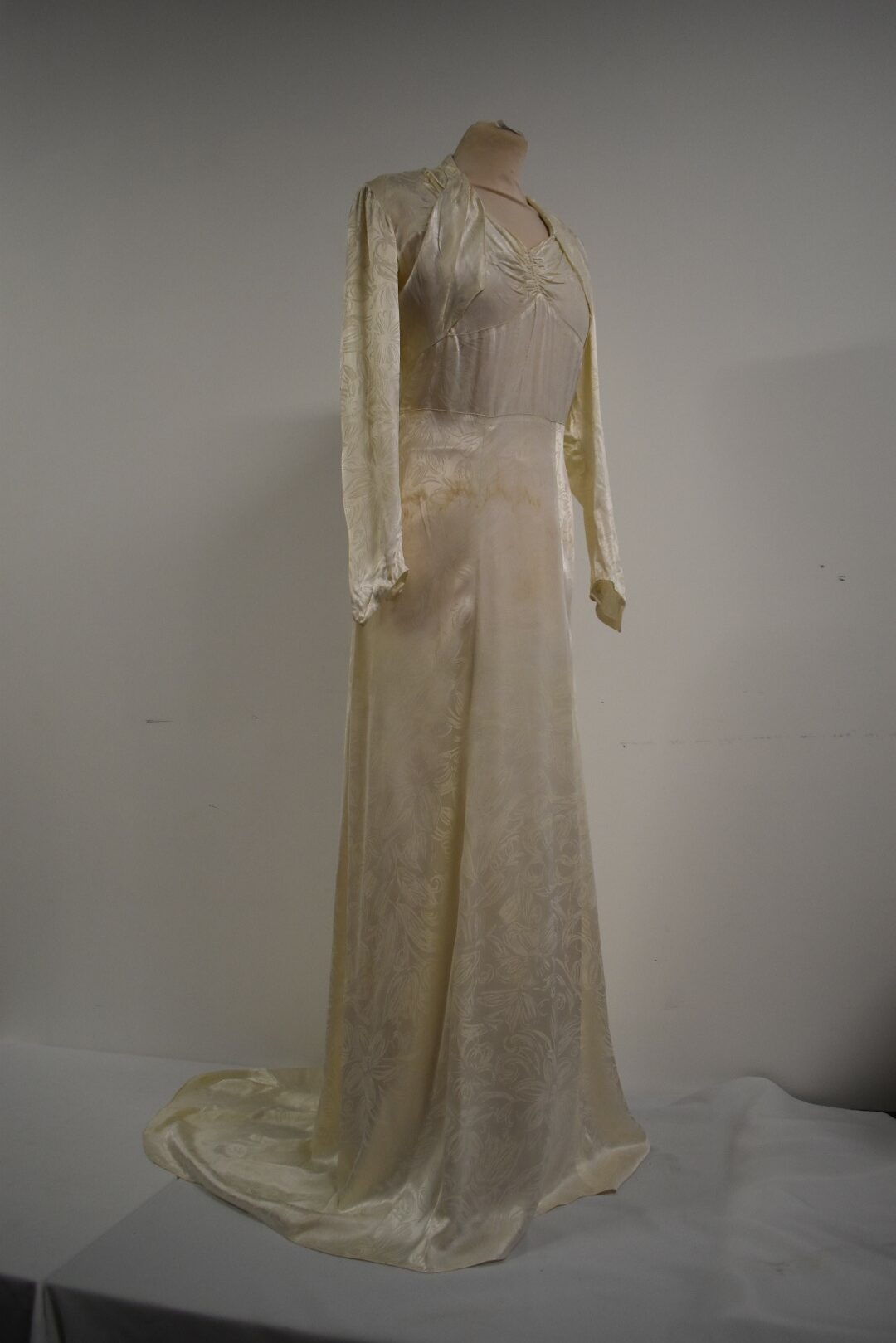 A utility-labeled wedding dress

Sold for £210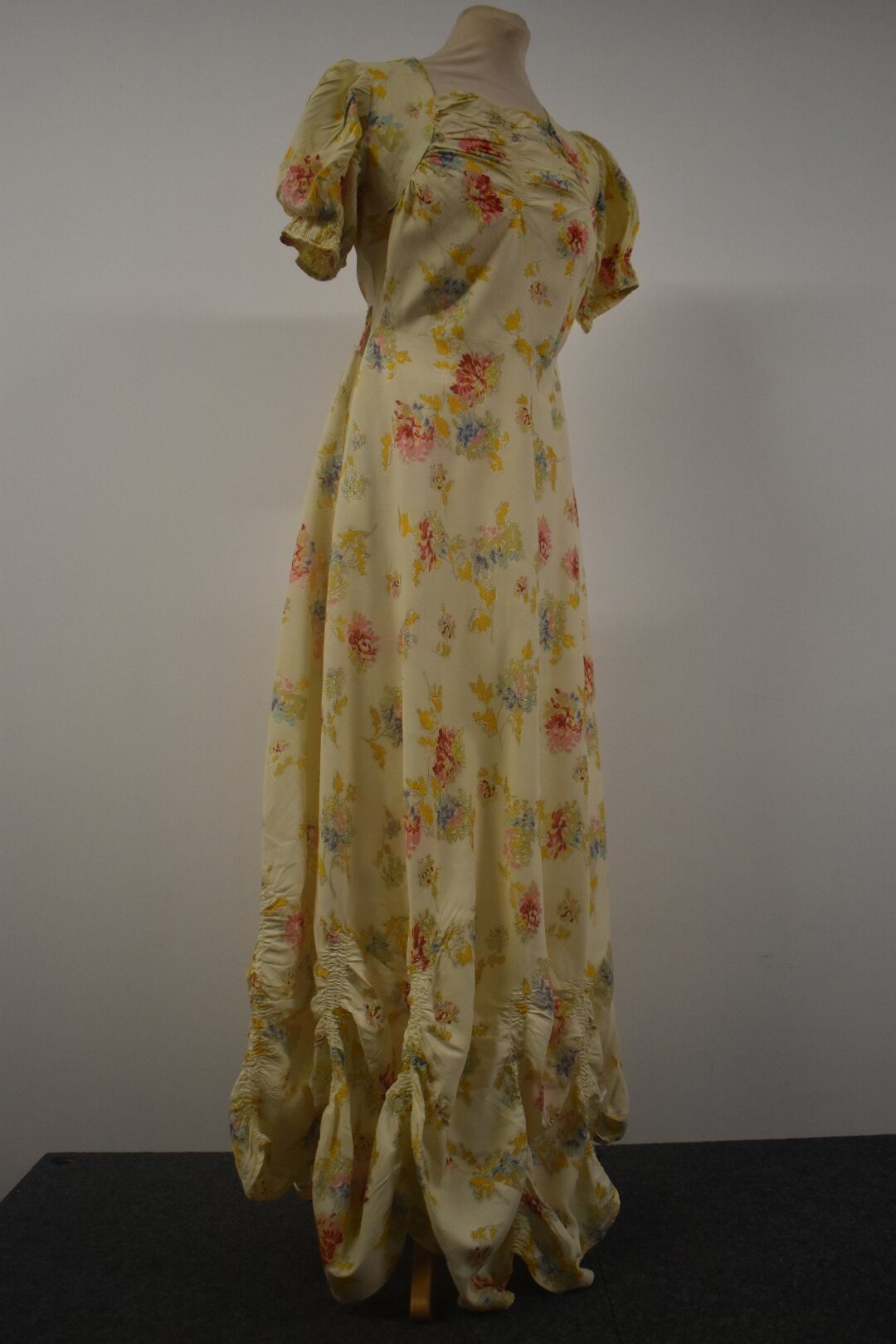 A 1930s floral evening dress

Sold for £180
FAQs
What is a timed online auction?
The auctions are easy to find on our (insert auction page link) where you can browse the auction catalogue from anywhere using a computer, phone or tablet. The timed auctions run for 17 days and you can follow the links to register to place a bid at any time within that.
How do I register to bid in an auction?
You can register to bid via the 1818 Auctioneers website (insert link) or via the-saleroom.com (insert link) if you already have an account with them. Simply follow the instructions from the online catalogues. The charges for buying an item with us are the same whichever way you choose to bid.
Can I have a look at the items in the auction before bidding?
You can view the items in every auction in person at our salerooms. We are located just off the M6 motorway at Junction 36. Our viewing sessions are: Wednesdays, Thursdays and Fridays (10am to 2pm). The viewings are open to all with no appointments necessary.
Yes. You are welcome to place a commission bid with the admin team here at the auction house while viewing any of our auctions. You can also apply to leave a commission bid by email if we can verify your details in good time. All commission bids need to be with the admin team by 3pm on the Friday before the auction ends. The charges for buying an item with us are the same whichever way you choose to bid.
How do I sell an item at auction with you?
Please submit details of the item(s) you are hoping to sell using our valuations form . One of our Valuers or Auctioneers will then get in touch with you.
I can't make it to the saleroom. What can I do?
If you aren't able to view the auction, you are welcome to ask us for a condition report. Please request this (insert link to contacts page) by 12noon the Friday before the auction ends.
Do you offer postage of items if I can't get to your saleroom to collect?
Items in our Antique Vintage and Retro Textiles sale can be posted.