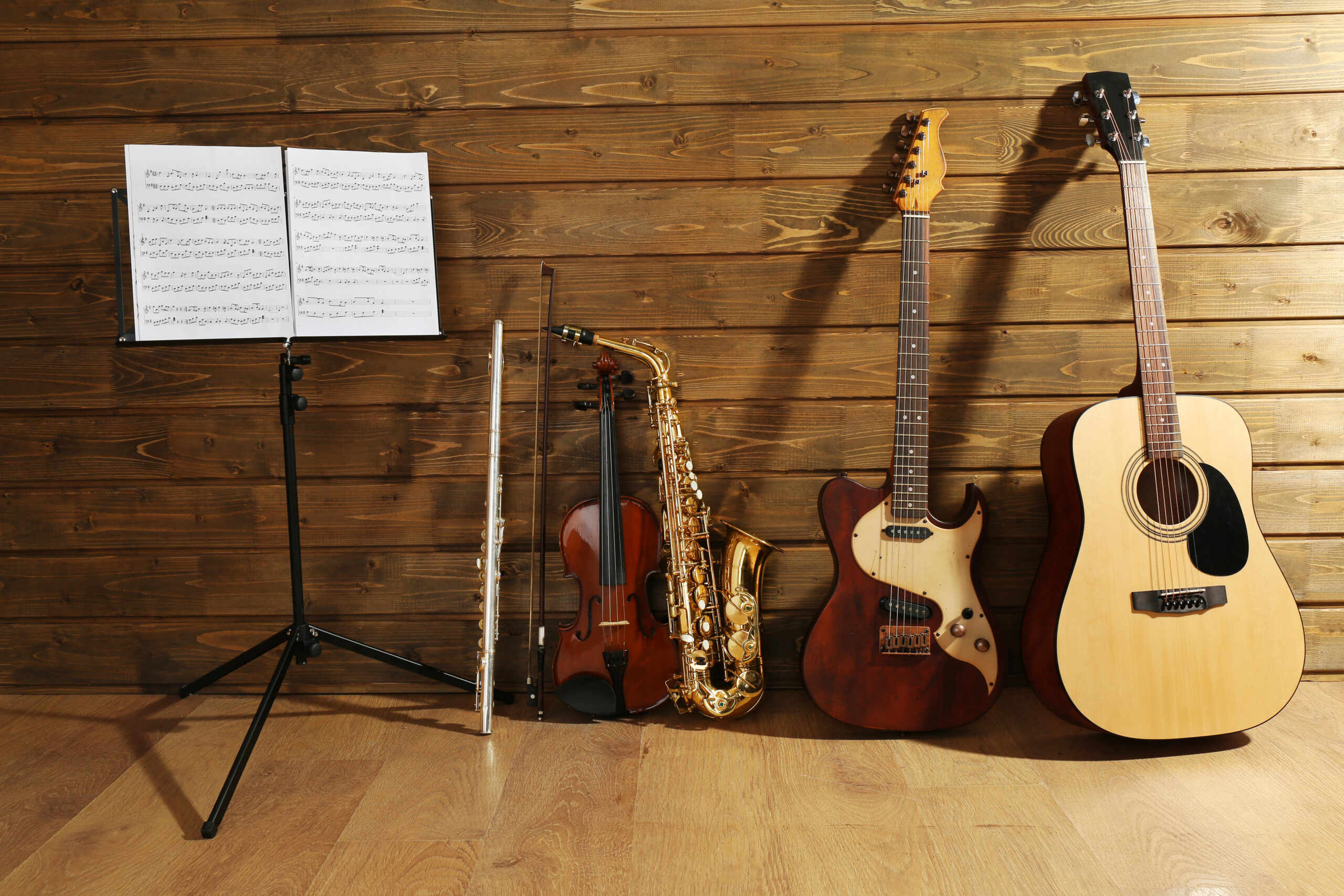 Musical Instruments and Equipment
1818 Auctioneers' Musical Instruments and Equipment department holds four specialist auctions annually. These auctions are online and timed, with bidders able to submit bids over the course of 17 days. 
Our Musical Instruments and Equipment auctions have developed a keen following both locally and online. They include a large selection of violins, accordions, pianos and keyboards, alongside less well-known instruments such as phono fiddles.
These auctions are well awaited and the popularity of them has helped us to achieve some record prices. 
The breadth of instruments ranges from traditional violins and small pipes to baby grand pianos. We also see speakers, amps, microphones, gramophones and stereo equipment. If it's vinyl you're looking for, we have a specialist Vinyl and Hi-Fi auction.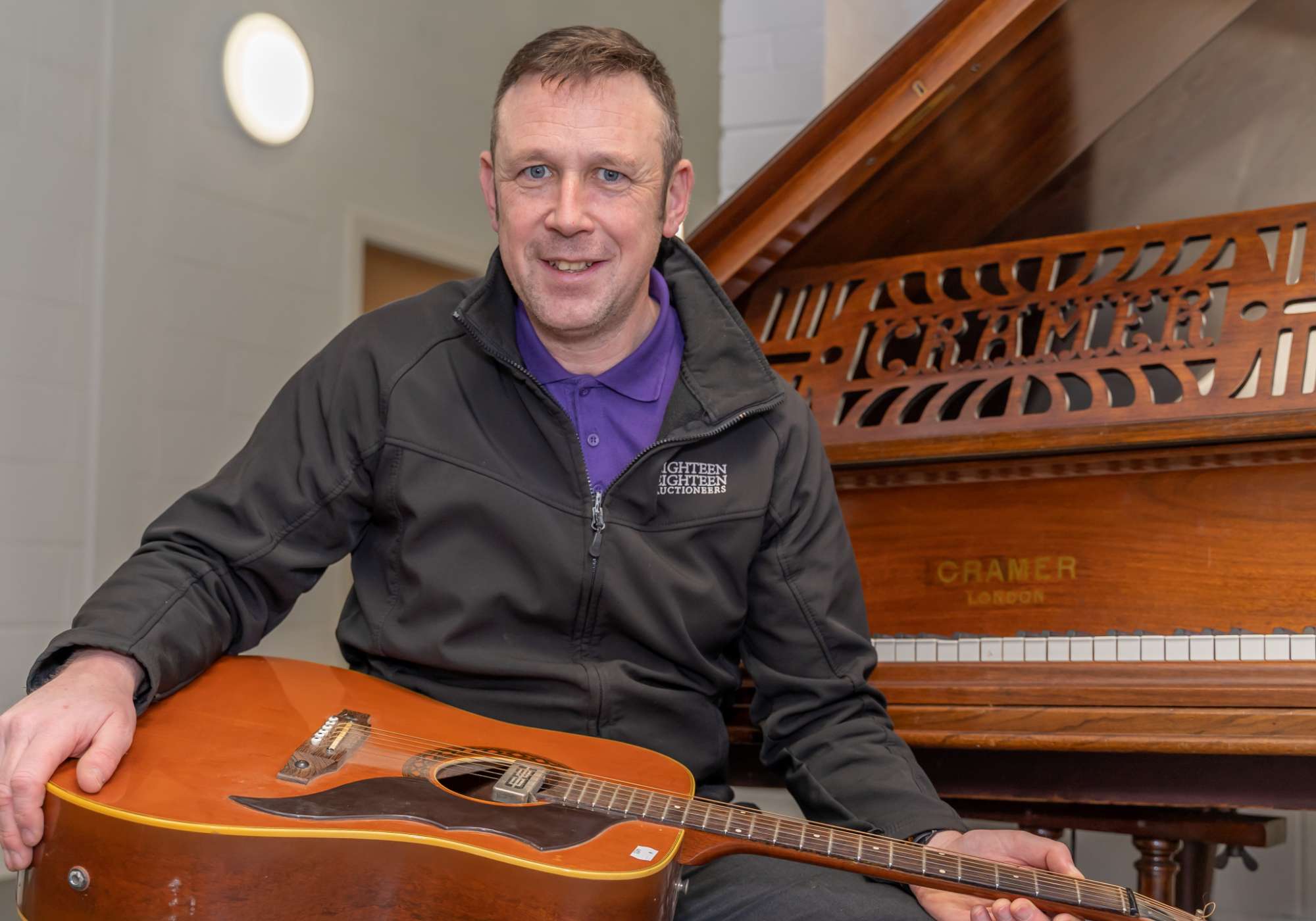 Meet the valuer
Kev Kendal
Auctioneer and Valuer. FIA (Scot)
Leading the Furniture auction as well as Musical Instruments and Equipment growing both departments in both size and value. When not in 1818 you can catch Kev (The Acoustic Mod) performing his lively set throughout the county sometimes with his talented son Robbie. Do you have something you'd like me to look at? You can ask me any question about buying and selling musical instruments and equipment, my usual working days are Monday to Thursday lunchtime.
Highlights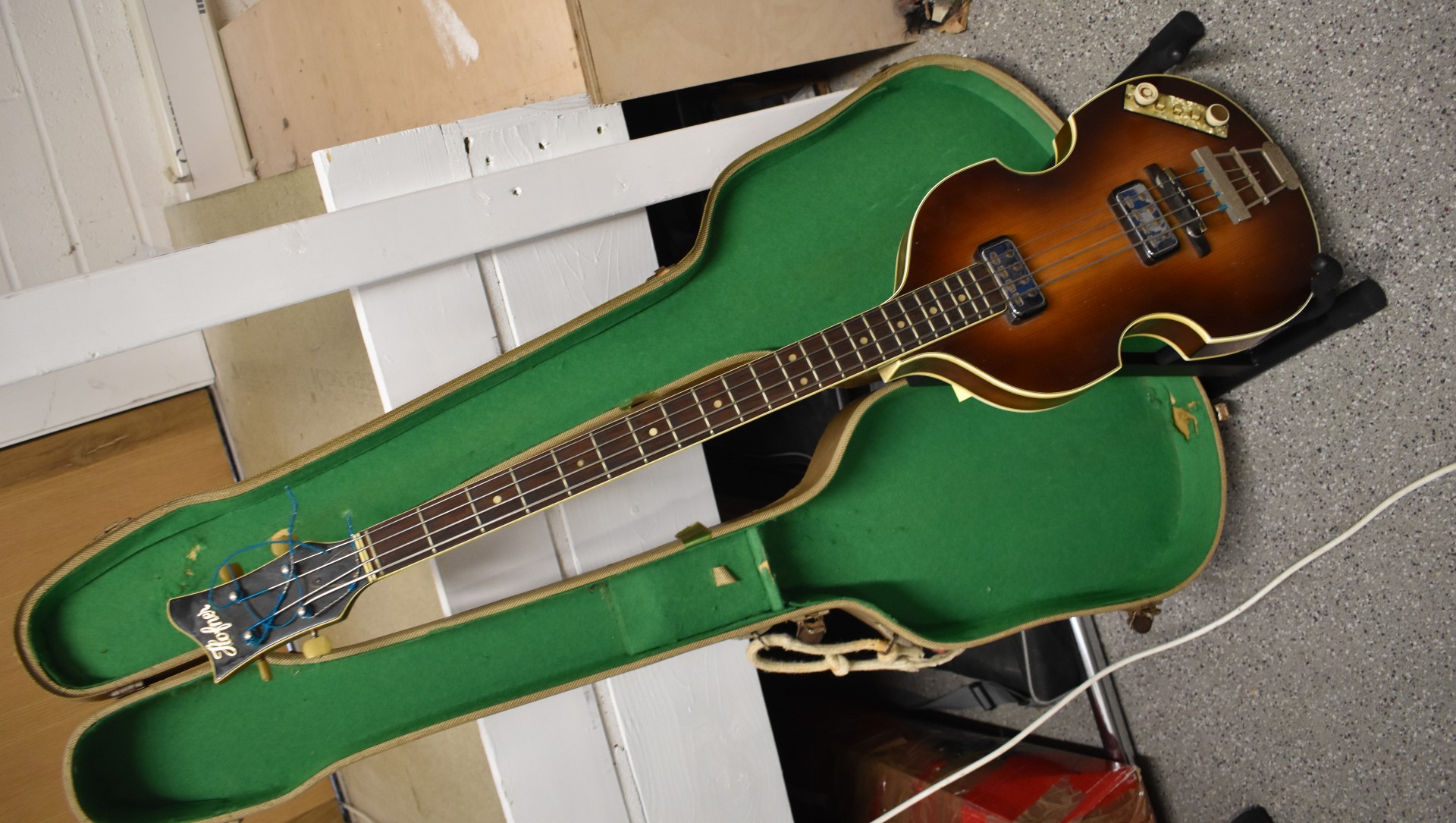 A 1964 Hofner violin bass

Sold for £1680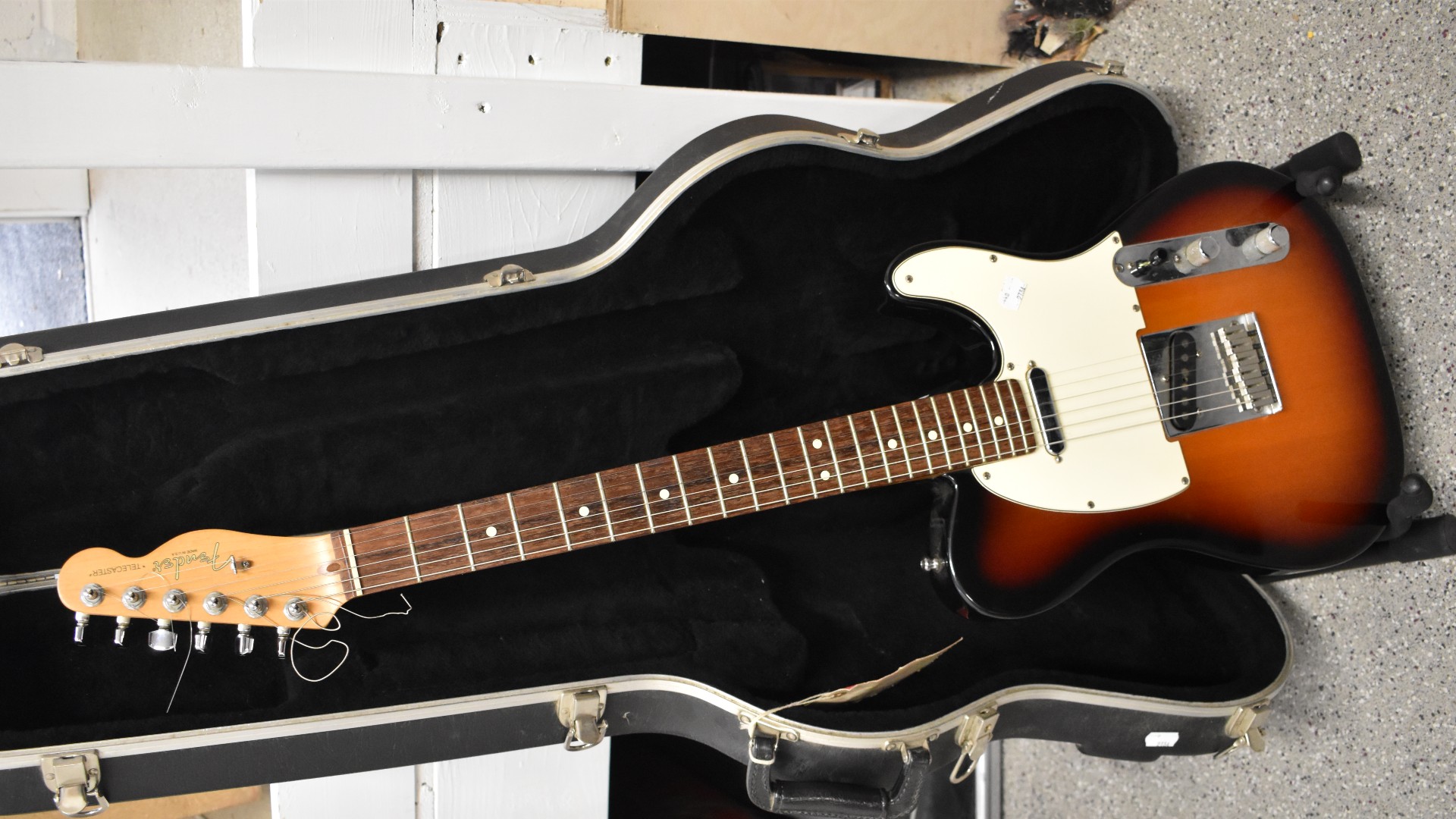 A 1997 Fender Telecaster

Sold for £620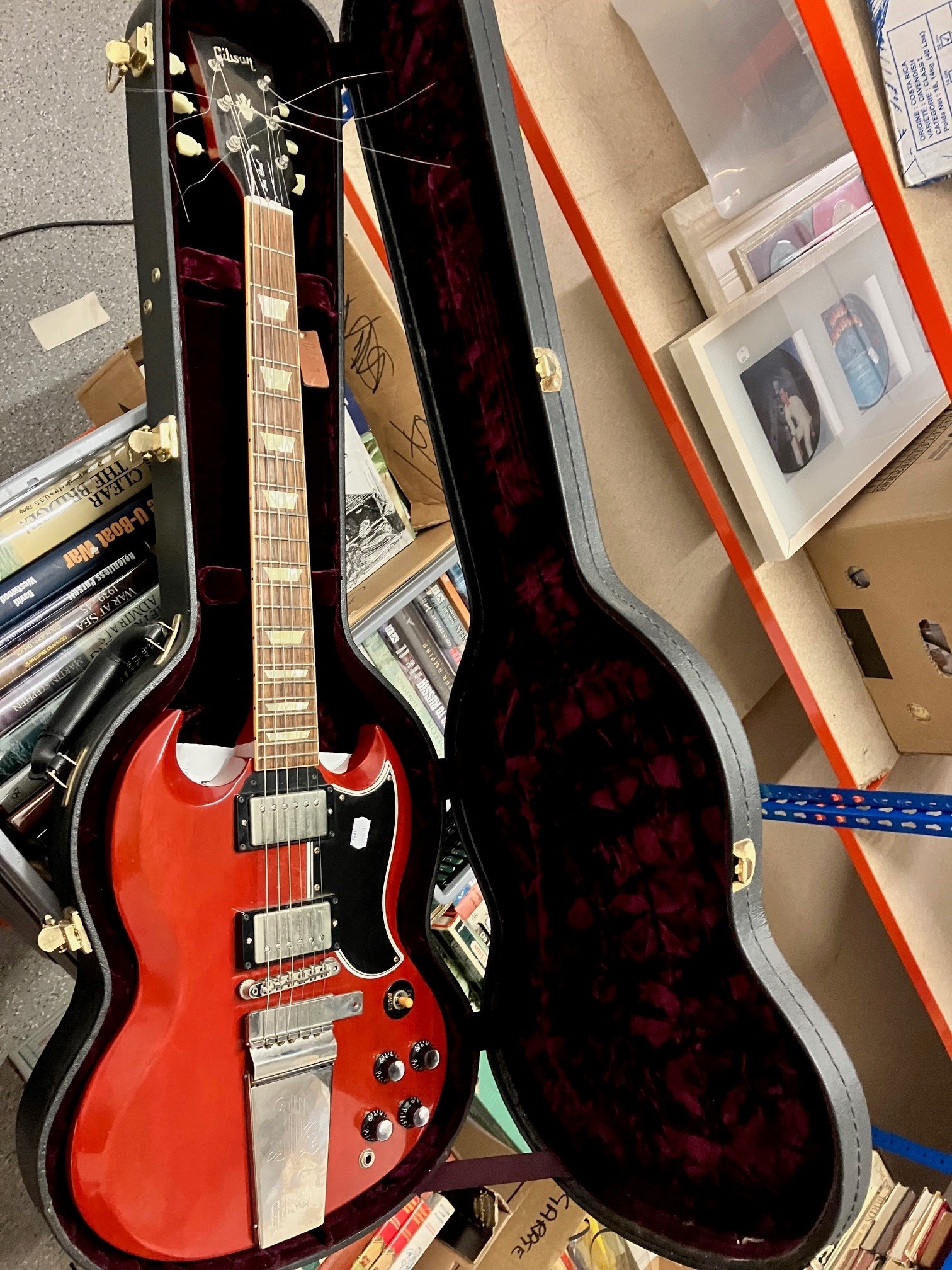 A 2002 Gibson custom shop SG

Sold for £1600
FAQs
What is a timed online auction?
The auctions are easy to find on our (insert auction page link) where you can browse the auction catalogue from anywhere using a computer, phone or tablet. The timed auctions run for 17 days and you can follow the links to register to place a bid at any time within that.
How do I register to bid in an auction?
You can register to bid via the 1818 Auctioneers website (insert link) or via the-saleroom.com (insert link) if you already have an account with them. Simply follow the instructions from the online catalogues. The charges for buying an item with us are the same whichever way you choose to bid.
Can I have a look at the items in the auction before bidding?
You can view the items in every auction in person at our salerooms. We are located just off the M6 motorway at Junction 36. Our viewing sessions are: Wednesdays, Thursdays and Fridays (10am to 2pm). The viewings are open to all with no appointments necessary.
Yes. You are welcome to place a commission bid with the admin team here at the auction house while viewing any of our auctions. You can also apply to leave a commission bid by email if we can verify your details in good time. All commission bids need to be with the admin team by 3pm on the Friday before the auction ends. The charges for buying an item with us are the same whichever way you choose to bid.
How do I sell an item at auction with you?
Please submit details of the item(s) you are hoping to sell using our valuations form . One of our Valuers or Auctioneers will then get in touch with you.
I can't make it to the saleroom. What can I do?
If you aren't able to view the auction, you are welcome to ask us for a condition report. Please request this (insert link to contacts page) by 12noon the Friday before the auction ends.