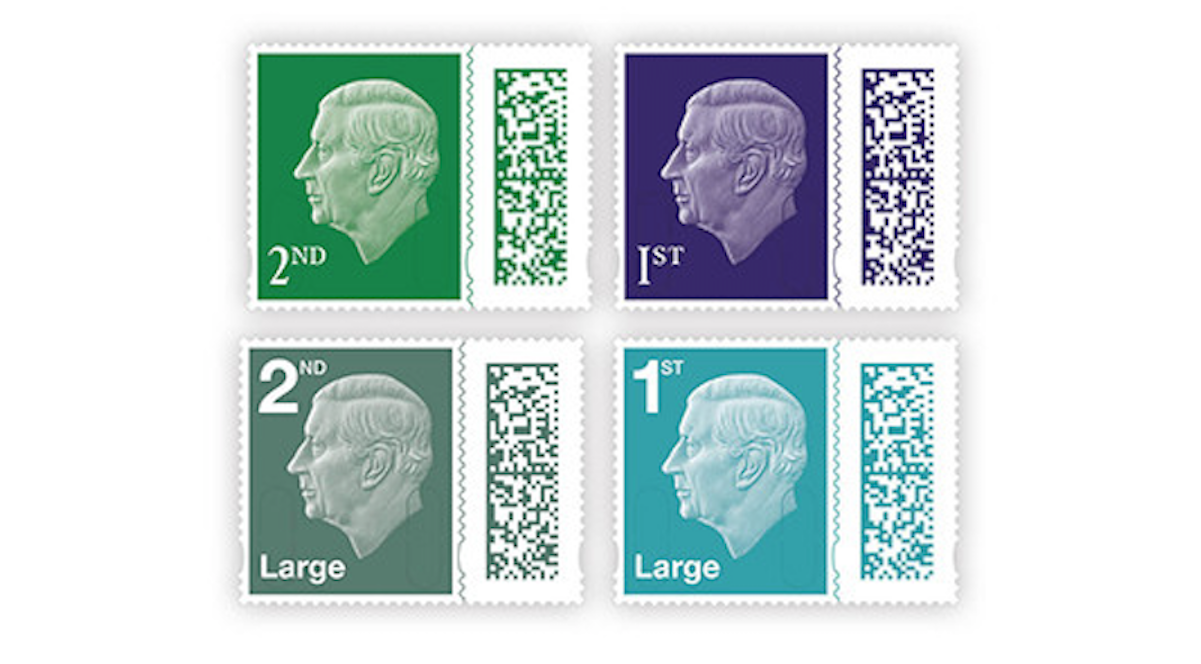 A new first class arrival
12th February 2023
After the passing of her Majesty Queen Elizabeth II last September, stamp collectors all over the world have been waiting with bated breath for details of new issues of stamps depicting the head and silhouette of King Charles III. Andy our stamp specialist says,
"Like many, I have only known stamps in my lifetime issued with the Queen's head depicted on them.
"In conjunction with their printers, Royal Mail tends to produce stamps several months in advance, however this week they have announced the new definitive stamps depicting the portrait of King Charles III will go on sale on the 4th of April. As with all UK-issued stamps, the portrait always faces left. This has been the norm since Queen Victoria and the Penny Black. But there is one major difference with the new stamps – our King is not wearing a crown.
"All definitives during the reign of Queen Elizabeth II depicted her wearing a crown, be it the 1950's and 1960's issues which are also known as Wildings (after a picture by Dorothy Wilding) or later issues – chiefly 1970's onwards called Machins (after a bust made by Arnold Machin).
"The new King Charles III issue is a very fitting portrait, crown or no, and keeps its regal appearance.
"Interestingly, you would think that this will be the first stamp issued by the UK or her Crown Dependencies featuring Charles, but it's not! This could be the quiz question of the future that will catch you out! Oh, the answer…well it's Guernsey on its Christmas 2022 issue. Just remember where you read this first!"
Interested in philately? All of the dates for our online Stamp auctions are listed here.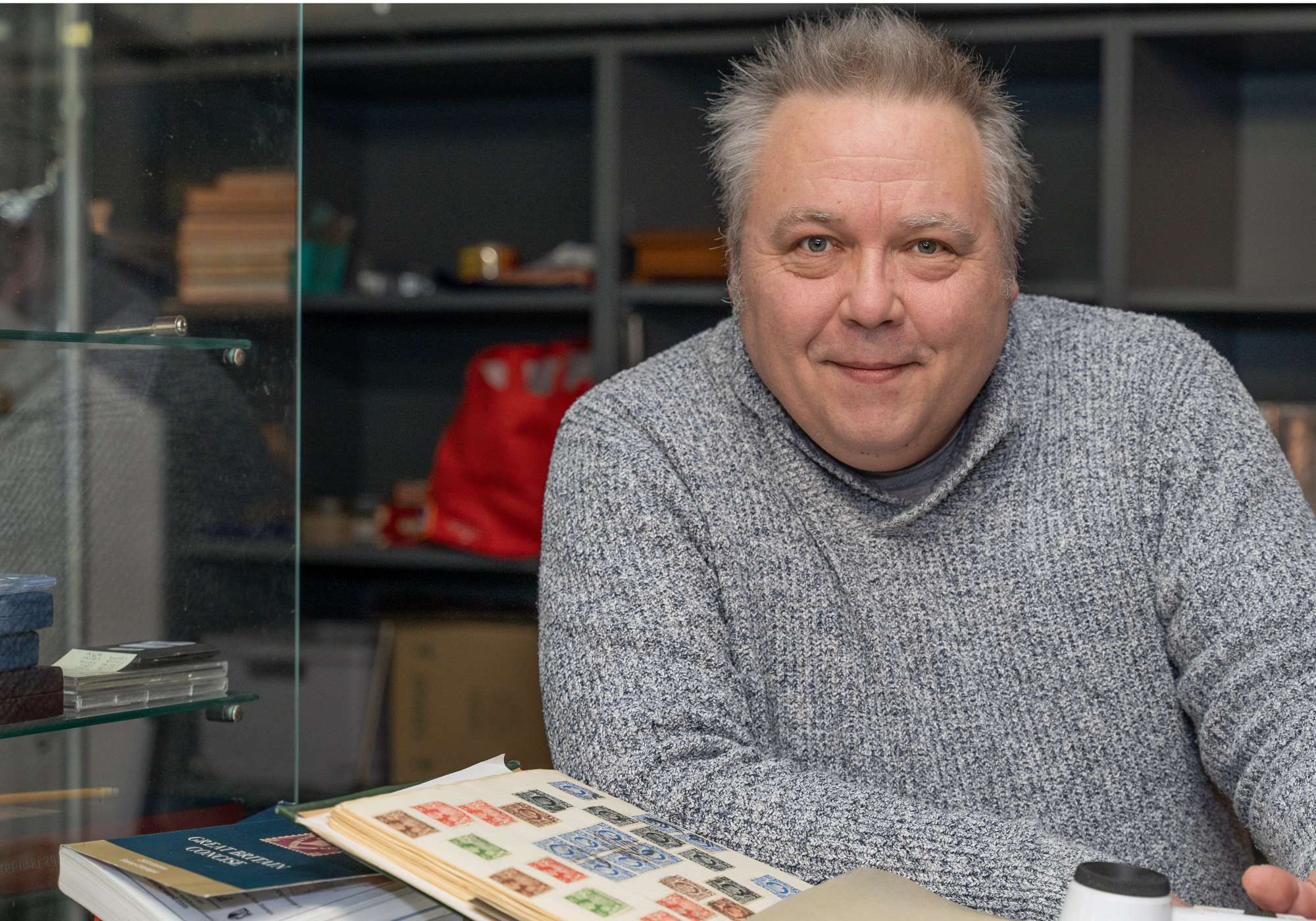 Meet the valuer
Andy Bowden
Specialist Valuer – Stamps
Our specialist Andy, is a member of the PTS (International Philatelic Traders Society) and has many years experience of handling collections small and large. Like many people, Andy started collecting as a child with help from his parents. Andy has quickly become a vital member of the team and will hopefully grow the section on the foundations laid by Ken. Andy is available on Fridays or by appointment