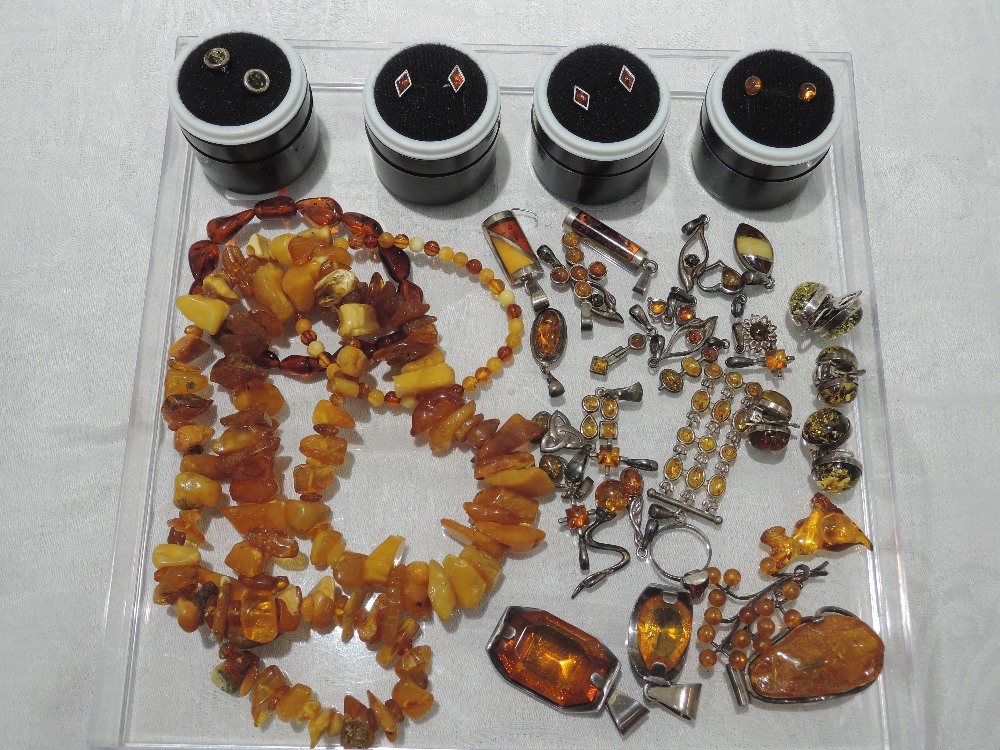 Antique amber jewellery
19th November 2019
Downton Abbey fans are sure to remember Lady Mary and Countess Cora wearing chunky, graduated strings of beads. They were lovely examples of early 20th Century amber, which was fashionable then and is both valuable and collectable now. Antique amber jewellery is certainly attracting attention in the auction house, with some strings of amber currently selling through auction at the same weight value as 22 carat gold.
Amber is a natural substance formed from the fossilized resin of prehistoric conifer trees and is mainly found in the Baltic region, although small quantities are also found in Egypt, Italy, India and the Caribbean (where the rare blue amber is found in the Dominican Republic).
Popular colours in antique amber bead jewellery varied from opaque yellow known as butterscotch or egg yolk amber to opaque dark red known as sherry or cherry amber. Transparent amber, known as Baltic amber, also featured and is still widely available in today's jewellery ranges.
Amber is a soft material, so a lovely valuable string of antique beads needs care. It can be scratched or damaged by chemicals such as soap, perfume or hairspray, and should be stored carefully in a soft cloth to prevent the beads from rubbing together, which damages their surface and causes loss of natural lustre.
Unfortunately, due to its popularity over the years, there are a lot of amber imitations. Copal is a younger form of amber so is a good substitute but it is identifiable by its sticky surface when rubbed (forming a crazed surface without amber's lustre). Bakelite and plastic are also used as imitations but neither will be static when rubbed or have a coniferous odour like amber.
Amber is also warm and tactile to the touch and is lightweight, which is one of the many reasons why it's so nice to wear. Look out for a string of beads at your local auction house, or, if you are very lucky, you may have a string in your drawer that you weren't aware is so valuable – either way, wear and enjoy!
Jackie Rothwell is an expert silver and jewellery valuer at 1818 Auctioneers.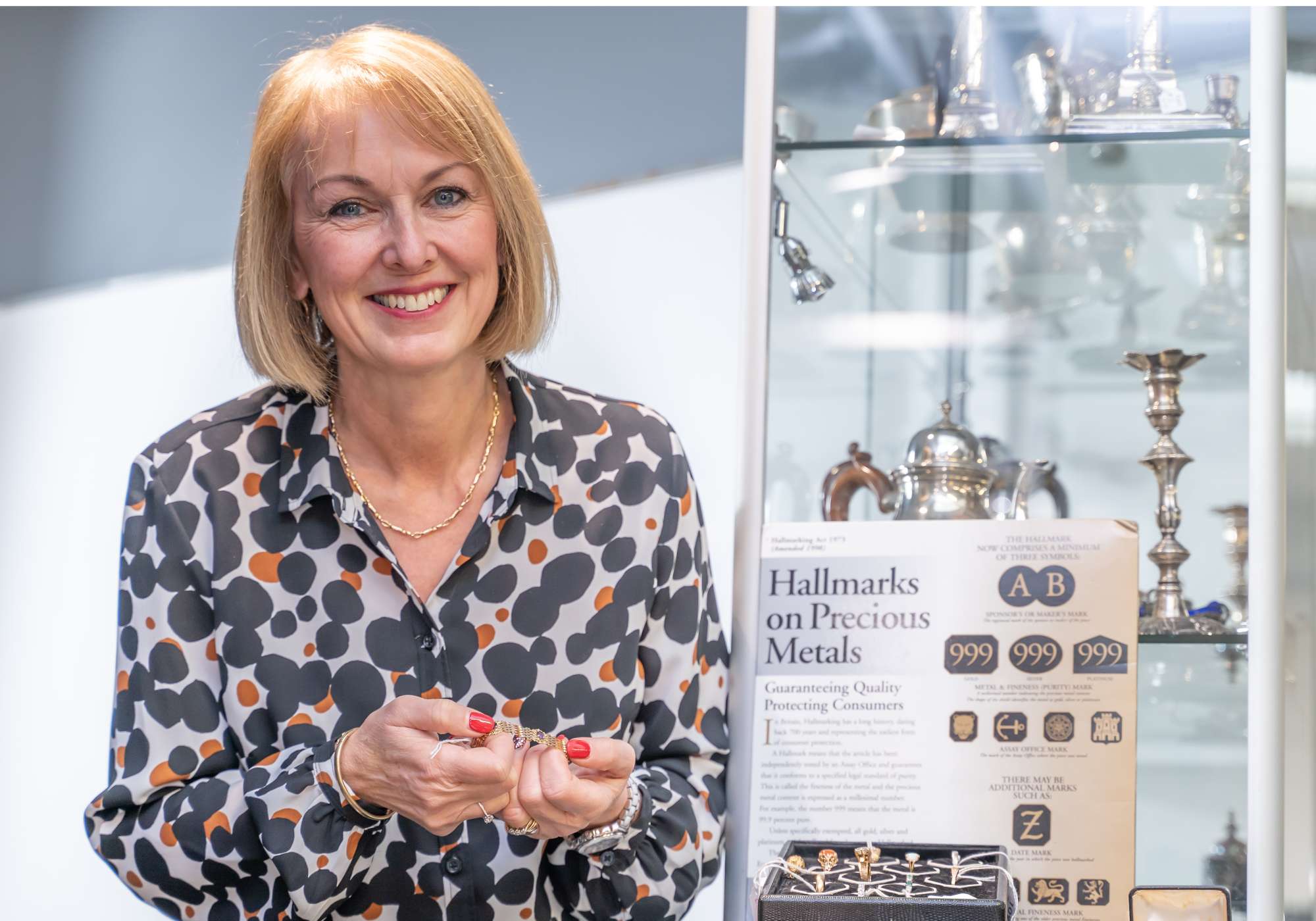 Meet the valuer
Jackie Rothwell
Specialist Valuer - Jewellery. ANAVA
Jackie leads the Jewellery section cataloguing and valuing the section she has grown over the years. There have been some fantastic results achieved over recent years. Jackie is a keen walker and enjoys travel and good food. Jackie Rothwell is available on Wednesdays