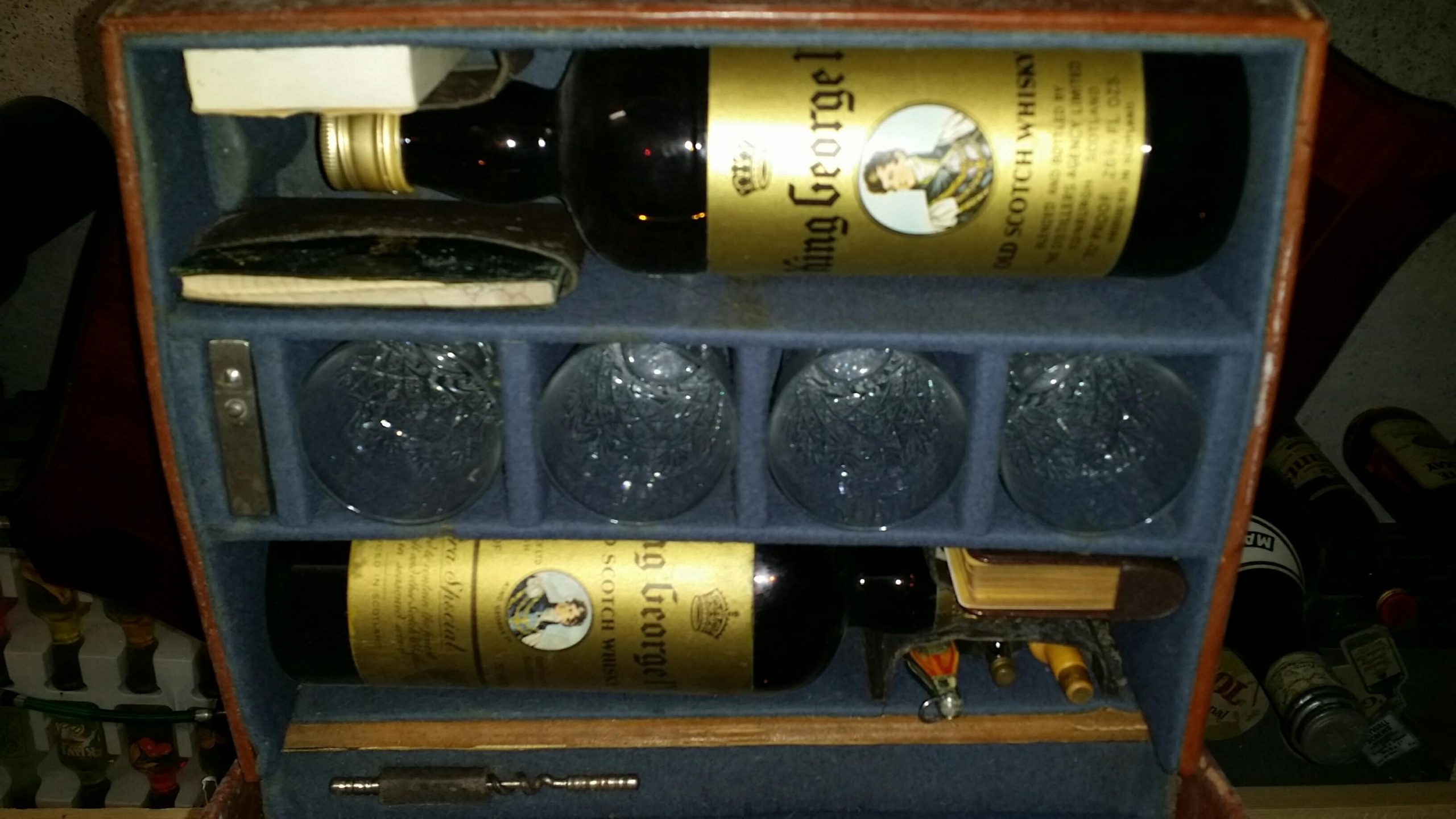 Whisky collecting – a drink for your health!
11th May 2020
Healthcare and medicine are much in the news currently with the pandemic. It's put Ken Payne, the independent valuer for wines and spirits at 1818 Auctioneers, in mind of one special item that he bought several years ago.
This very unusual item is a fitted leather case containing two full bottles of whisky, poker dice, playing cards, a cigarette lighter, bottle opener, corkscrew and drinking glasses, etc. It is reputed to have been a Yorkshire Dales doctor's case, which he carried on his medical rounds across the Yorkshire moors along with his conventional medical doctor's bag in the 1940-1950s.
Apparently, he would go to see patients at home such as an old bedbound farmer who perhaps had nothing seriously wrong with him but might be feeling isolated and lonely. After checking on his health, the doctor would fetch his special doctor's case and he would have a drink, a game of cards and a smoke with his patient. You could imagine that when he left, the patient would feel much better and less lonely.
Then our doctor would drive on to his next call and this special social prescription would be repeated. By the end of the day, you may not have wanted to meet him on his way home along the narrow Yorkshire country lanes!
Whisky collectors might be interested to know that the two whisky bottles in the photograph are replacements but of the right age. Both bottles are George IV whisky, and although they look the same in the photograph, one is older. You can tell the age of the bottle by the label which says 26 2/3 fluid oz 70% proof while the other says 70% Proof, which shows it is an older bottle.
In addition, the closures on the bottle top are different.
Ken has his own large collection of whiskies. At the last count, he had about 900 full bottles and 300 miniatures.
Find out more about our whisky department and buying and selling whisky at auction with us.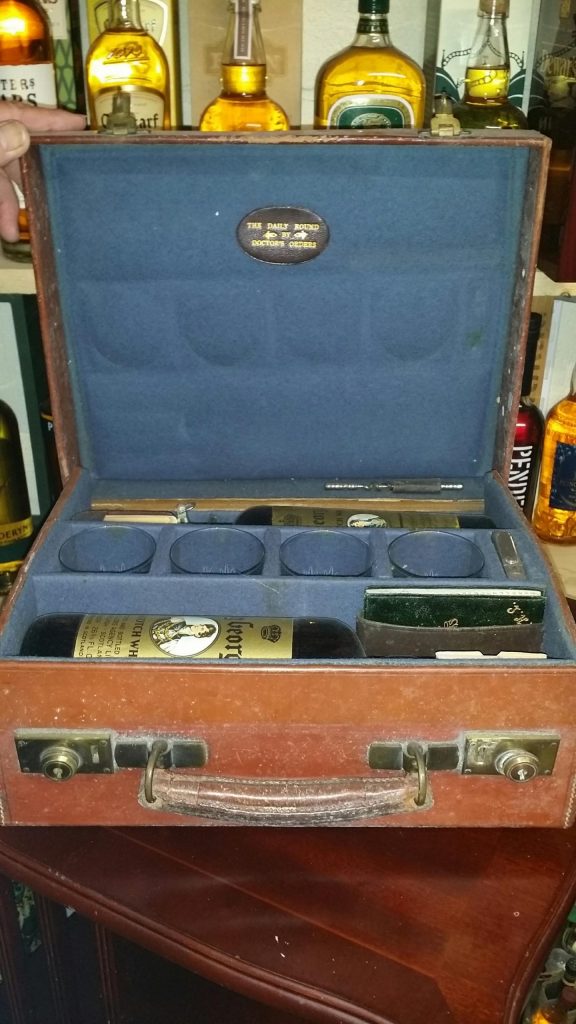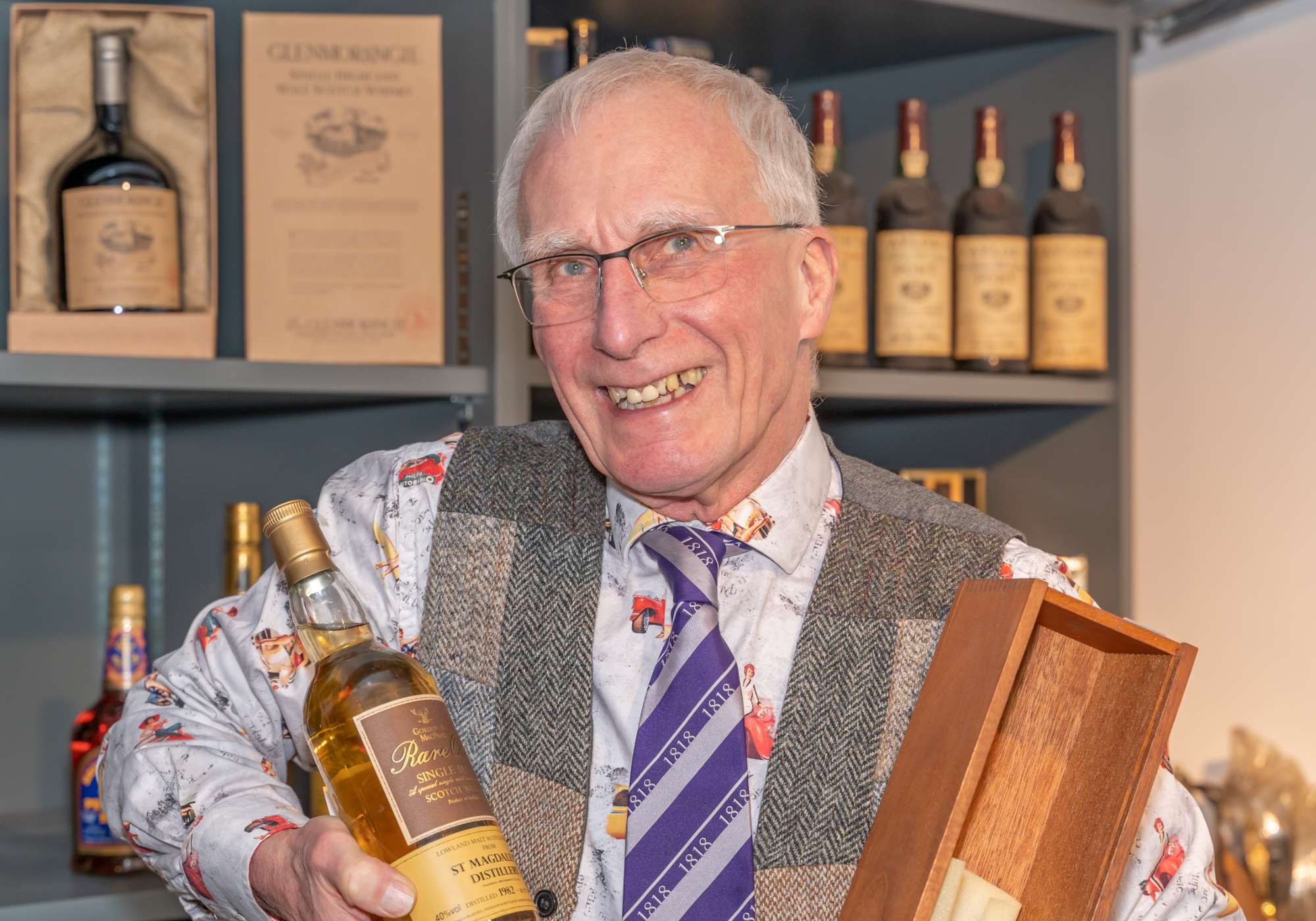 Meet the valuer
Ken Payne
Specialist Valuer - Coins, Militaria, Wines & Spirits
Ken is our specialist in coins, Fine Wines and Spirits, and Militaria including medals, badges, small arms, and uniforms. A passionate and enthusiastic member of the team, loved by staff and clients alike.