A bid to save the planet
26th April 2019
Sir David Attenborough's Blue Planet series has pricked the conscience of the public and started everyday discussions about what we consume and how we can do it more responsibly. We are getting better at understanding our purchasing choices from buying locally grown, in season food to not being embarrassed to bargain hunt in charity shops.
I have spent most of my career working in the auction industry where previously owned goods – including anything from fine art and antiques to household items – are bought and sold. It brings the wanted and unwanted together extending the life and value of an item and ensuring it doesn't end up as landfill. It seems to me that our planet would be well-served if more people considered purchasing and disposing of items through auction.
We hold approximately 60 auctions each year, you can buy anything from a PAT tested second hand washing machine to a rare whiskey or a bird bath. It's also a place to find the well-made.
Moving into your first house or flat, why furnish expensively or with something you have to put together yourself, only to see it fall apart? Why not pop along to your local auction house for a sturdy, crafted alternative. Furniture is very reasonably priced and if you want a change it may even resell for more. You can also personalise it and ring the changes if you don't like brown furniture, by painting it or stripping it and making it yours.
The auction house is recycling in its purest form where people's used and unwanted items are rehomed, repurposed and often given a new lease of life.
It's also the place for some well-being activity from chatting to interesting and knowledgeable characters to exploring a passion or starting a hobby. The latter could even lead to some financial well-being.
With interest rates on saving accounts being so poor, a collection can become a great investment if you collect wisely and well. It could become an incredible legacy for your family when you have gone.
For example, in the early part of the 19th century a gentleman began collections of coins, stamps, books, postcards and militaria. When he passed away he left one to each of his five sons. When the widow of one of his sons sold the postcard collection at auction – beautifully stored and categorised – it made £30,000. What a legacy to come from one man's passion.
Collections are great fun and don't have to take up masses of space, like fountain pens. They can also be surprisingly valuable as one man's collection of 50 pens proved to be. He focussed on Parker Duofold fountain pens, trading up and building his collection as he went along. We sold the collection on behalf of his widow for £8,000, a great result and surprise for everyone.
The booming interest in vinyl is also another example of something that seemed to have no worth or use, making a comeback. There was a time when records were being moulded into fruit bowls but now they can make incredible prices. We sold a collector's collection of some of the world's rarest vinyl which topped £25,000.
When we consider environmental issues, there is a lot we can do to make sure we waste as little as possible and recycle wherever we can.
Whether its history you are interested in, developing a hobby, looking for well-made things or for your next restoration project a visit to an auction house has a lot to offer. It's also a consumer option that doesn't have to cost the earth and can make us feel good in many ways.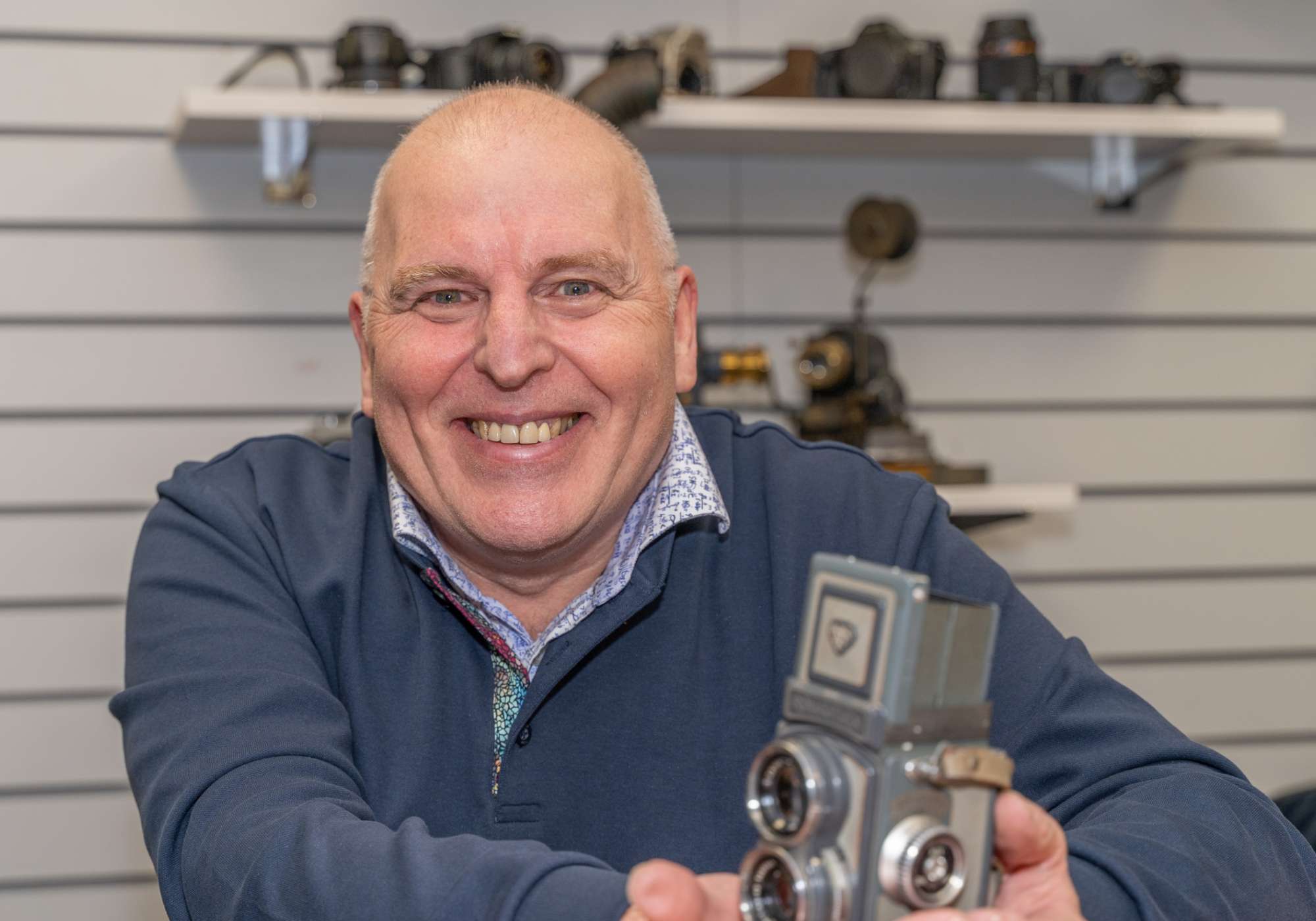 Meet the valuer
Bill Nelson
Saleroom Manager. FLAA, FIA (Scot), FNAVA
Bill joined 1818 Auctioneers in late 2016 and took up the role of Salesroom Manager around that time. An experienced auctioneer, he says he's still enjoying learning something new every day. Bill finds it a privilege to lead of such a great team who have grown the business so rapidly over the last eight years Days: Monday to Thursday