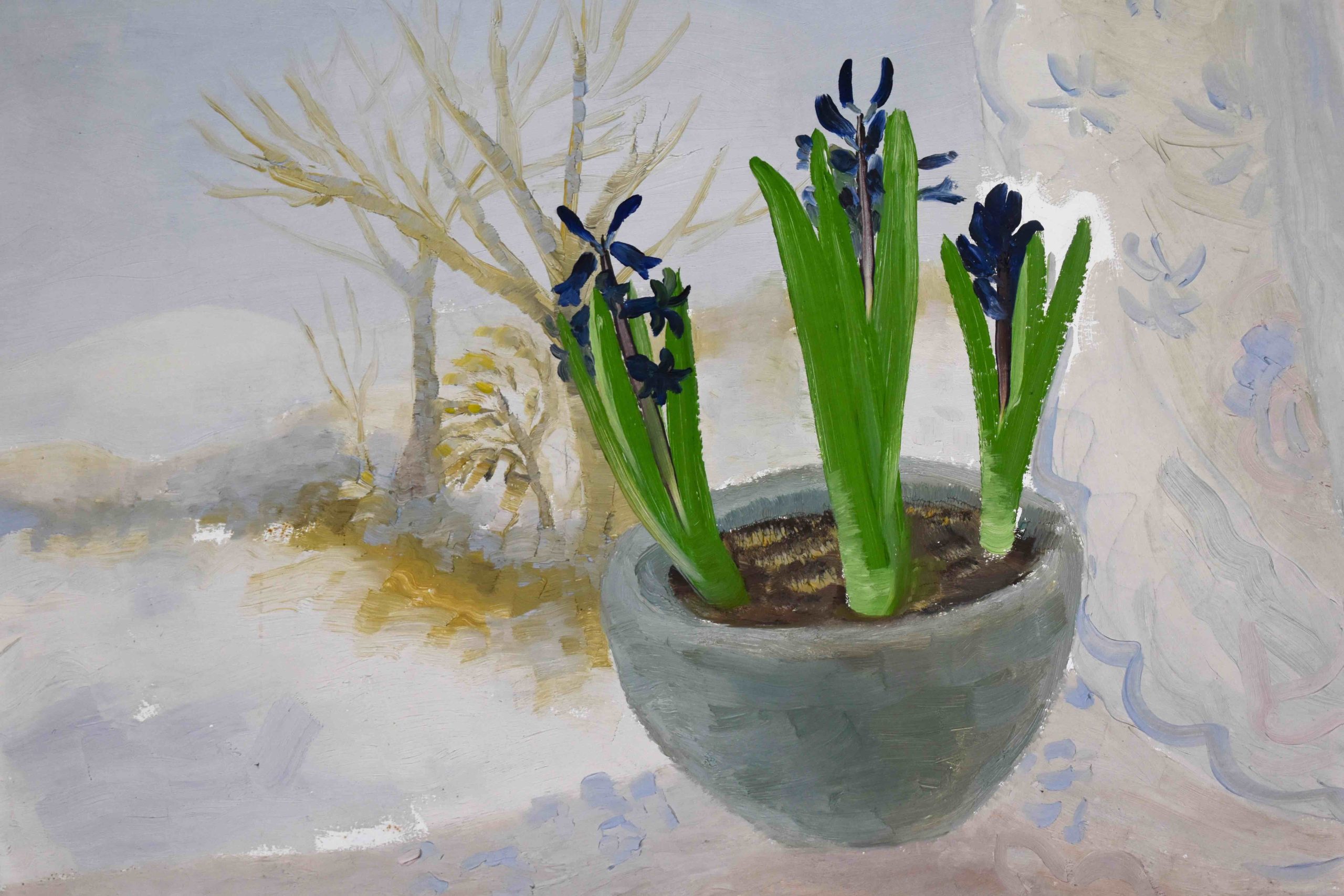 Painting breaks all-time record for 1818 Auctioneers
27th September 2023
A painting of Blue Hyacinths In A Winter Landscape by Winifred Nicholson has broken the record for the highest ever hammer price at an auction house on the Cumbria and Lancashire Border, reaching £48,000.
The painting made well over its estimate, jumping from £8,000 to £48,000 within the last hour of online bidding.
Winifred Nicholson was born in Oxford but spent most of her life living in Cumbria. She was a highly acclaimed artist and some of her works are exhibited in major London art galleries today.
Blue Hyacinths In A Winter Landscape is typical of her style. It is impressionistic with her use of brushstrokes and draws on a theme she regularly studied in her art, the still life. The painting was placed in the auction by a private seller from the South Lakes.
A delighted Ewan Duff M.A. 1818 Auctioneers' Specialist Valuer says:
"From my perspective, to handle and catalogue artwork of that standard is an incredible opportunity and one I am very grateful for. I'm looking forward to sourcing and selling other gems like the Nicholson in the future.
"It's a fantastic result for 1818 Auctioneers and increases the reputation of our growing Picture Department."
Simon Thompson, Assistant Manager at 1818 Auctioneers says:
"We recently rebranded and refreshed our Picture Department to form the 'Paintings Artworks and Imagery, including The Gallery of Affordable Art' auction which offers an affordable section alongside finer works. Ewan's arrival coupled with our online timed auction platform means this department is now flourishing.
"Each month, we sell the full spectrum of art, from local and up-and-coming artists to highly collectable names such as Winifred Nicholson."
If you have something that you would like the team to value and sell to their national and international audience of keen buyers, get in touch on 015395 66201 or use our online valuations form.