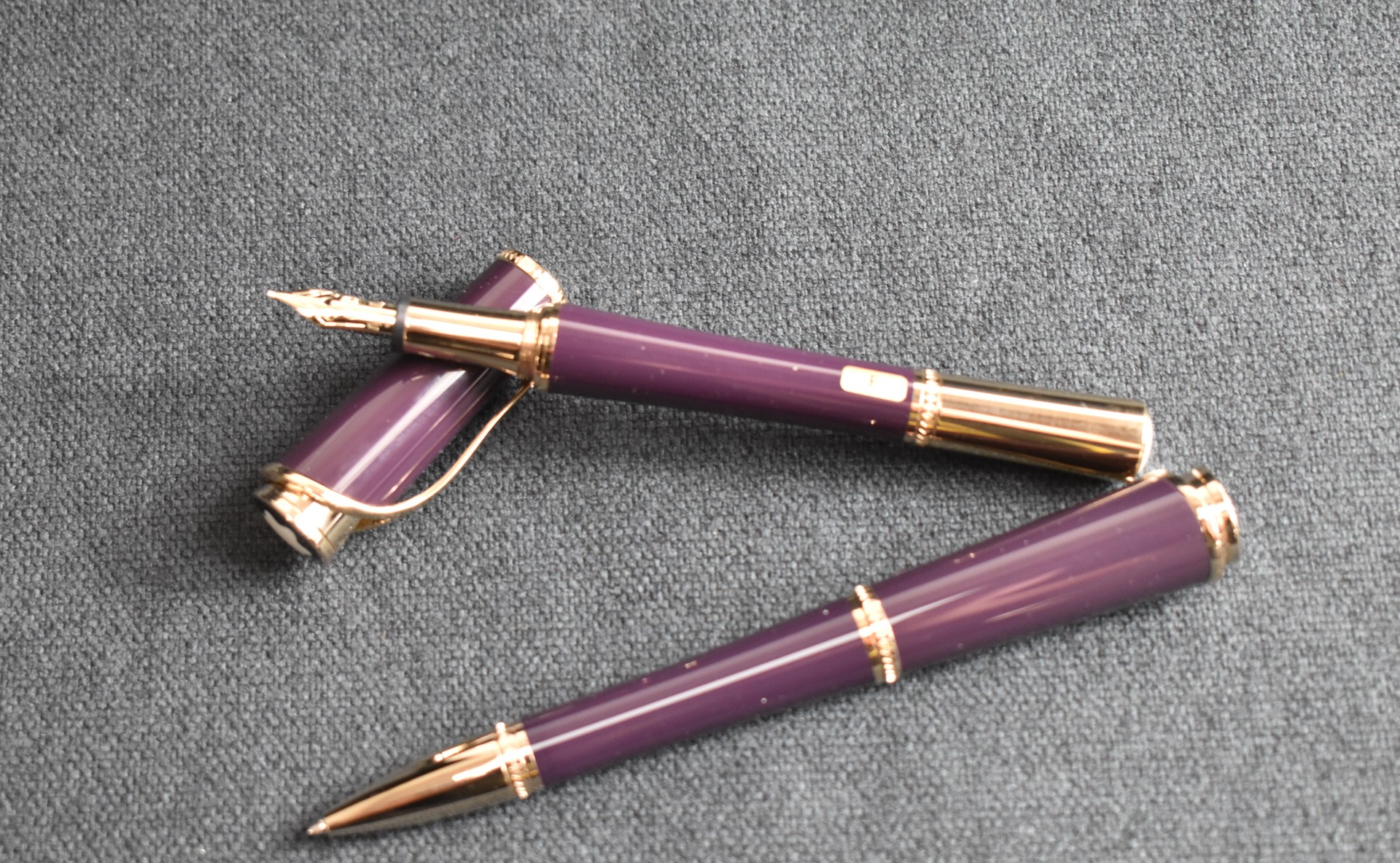 What's selling well? Parker pens
2nd March 2023
The Parker Duofold is a classic writing instrument that has captured the hearts of pen enthusiasts for nearly a century. First introduced in 1921, the Duofold quickly became known for its beautiful design and exceptional quality.
One of the reasons for the enduring love of the Parker Duofold is its timeless design. The pen has gone through several updates over the years but the basic design remains largely the same. The classic shape and rich colours of the Duofold make them just as appealing today as they were nearly 100 years ago.
The Duofold is a pen that is meant to last a lifetime, and many collectors prize vintage models. Crafted from high-quality materials, and its nibs are renowned for their smoothness and precision.
Finally, the Parker Duofold has been used by many notable figures throughout the years, from Winston Churchill to John F. Kennedy. This adds to the mystique and allure of the pen, making it all the more appealing to collectors and enthusiasts alike.
Two Parker Duofold lots featured in the Vintage Fountain Pens and Writing Equipment auction that finished with us last weekend, selling for £560 and £175 respectively.
Here are the rest of that auction's top sellers: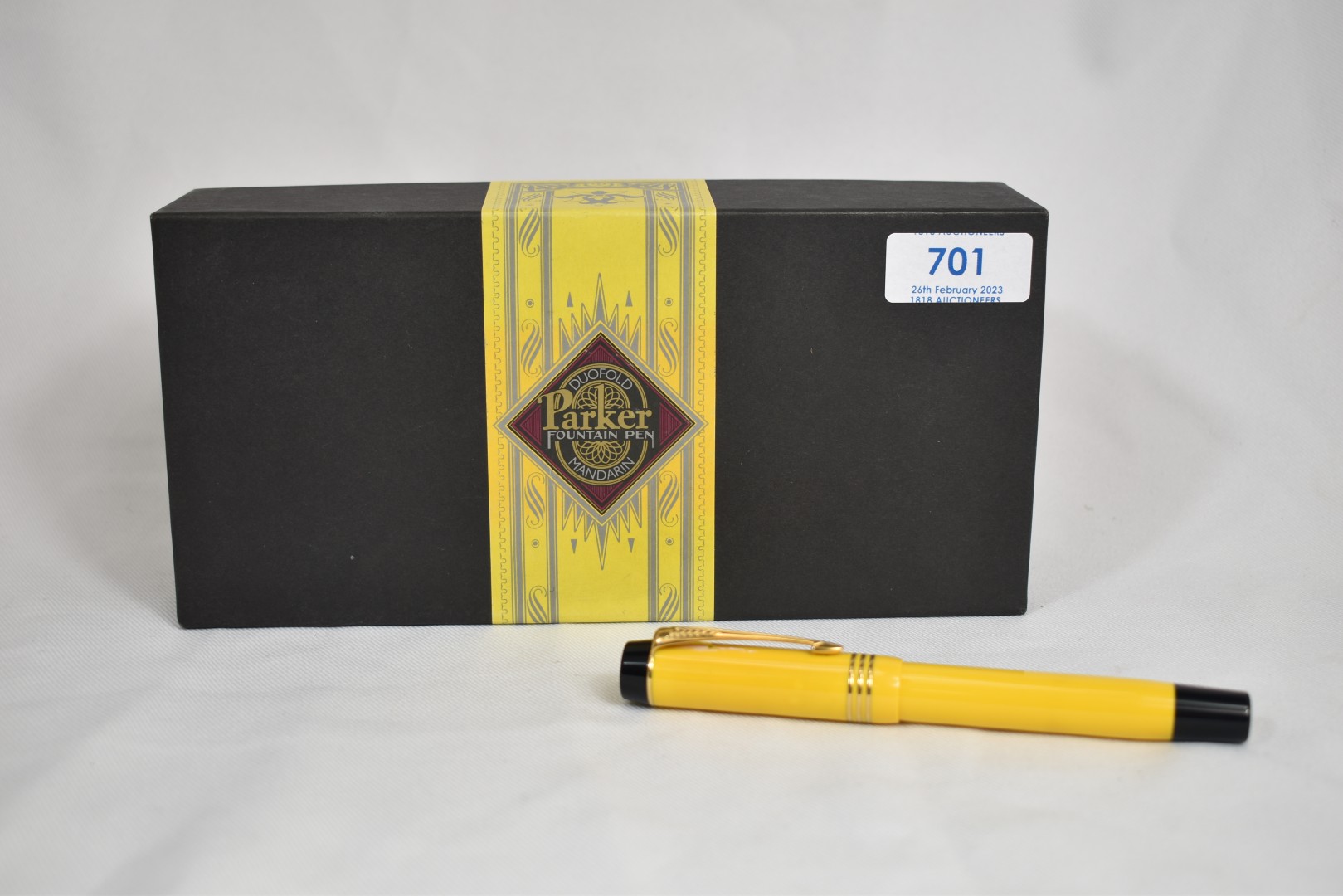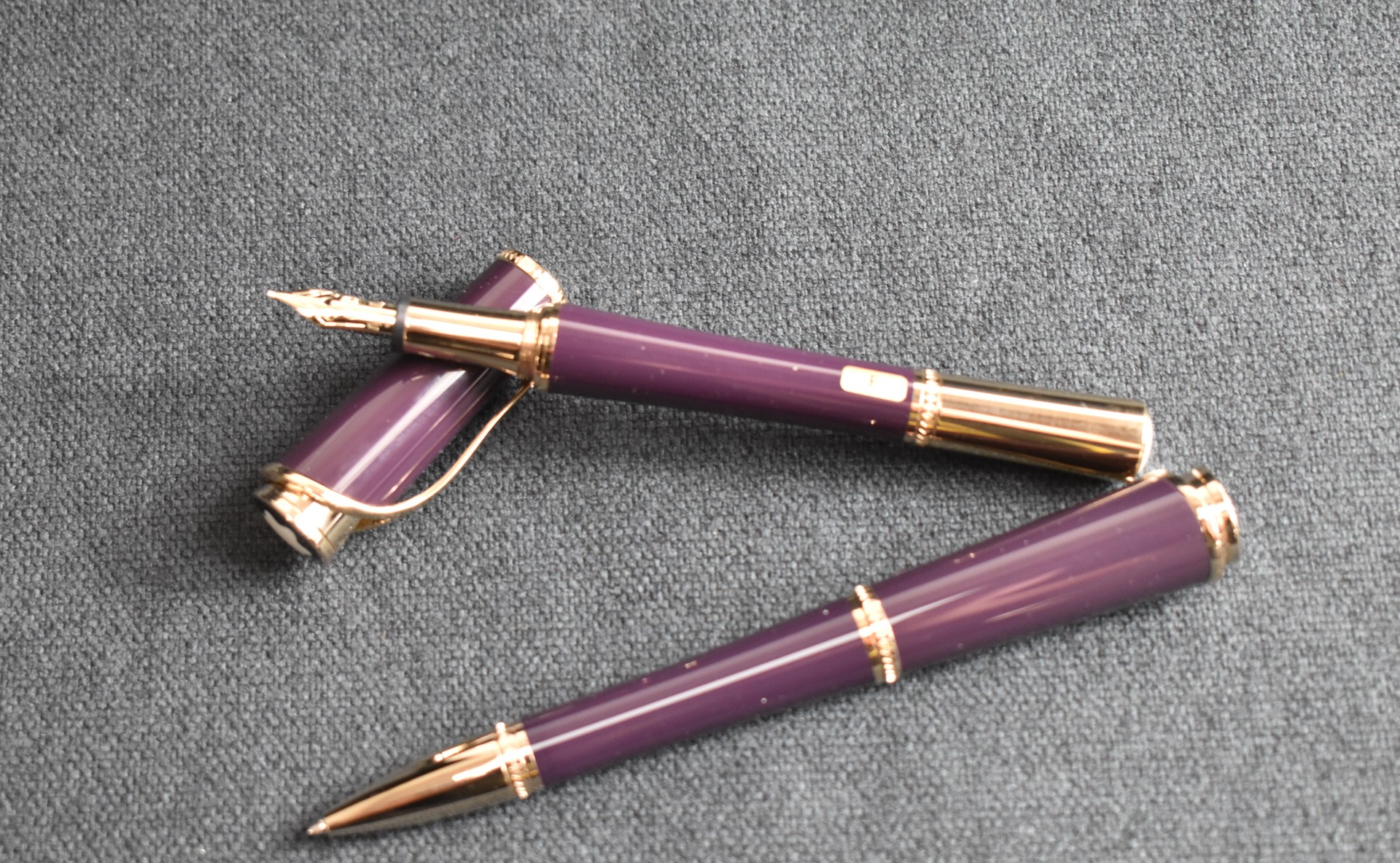 A Montblanc Princesse Grace de Monaco cartridge converter fountain
pen and ballpoint pen set
Sold: £860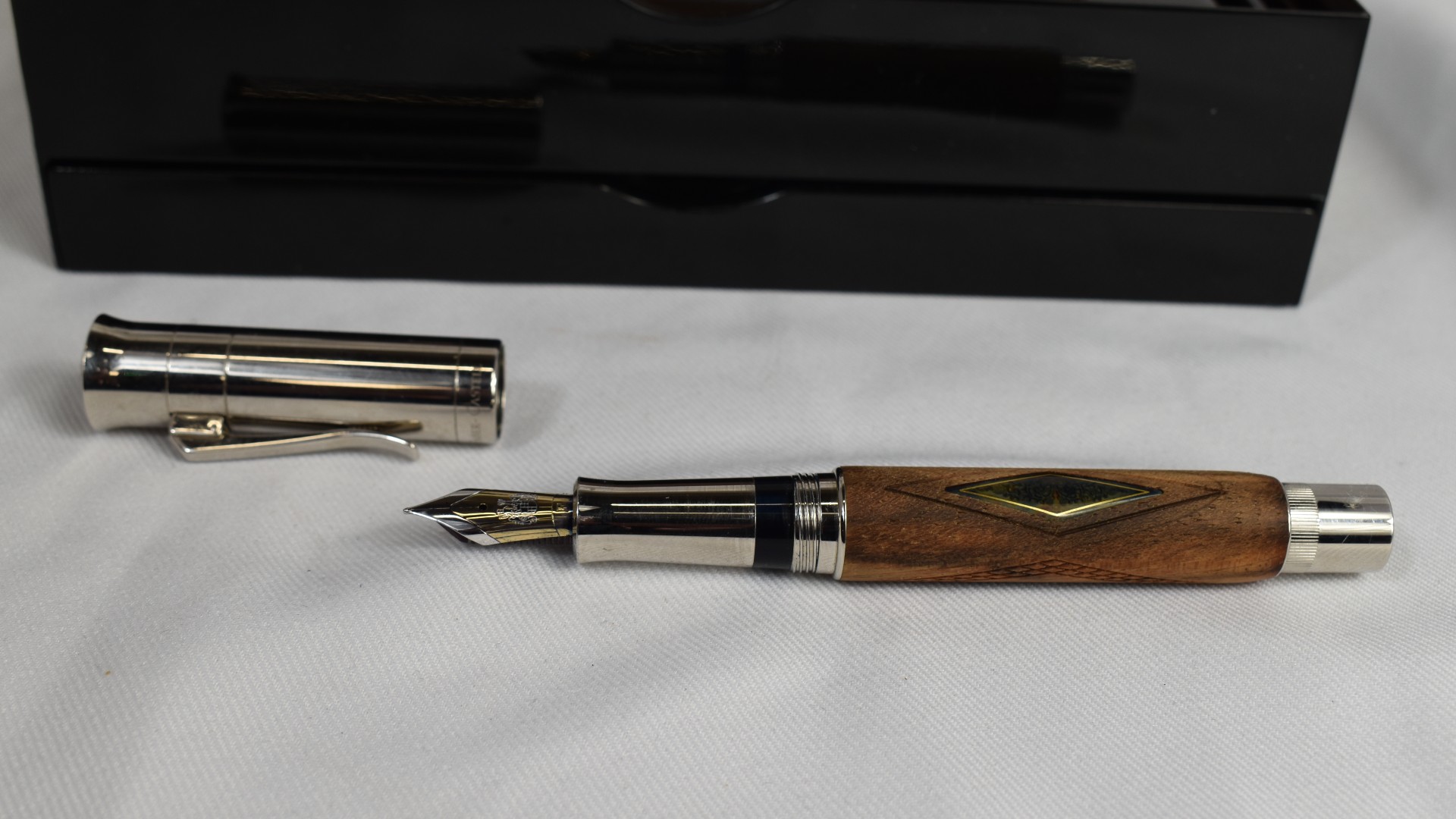 A Graf von Faber-Castell piston fill fountain pen
Sold: £820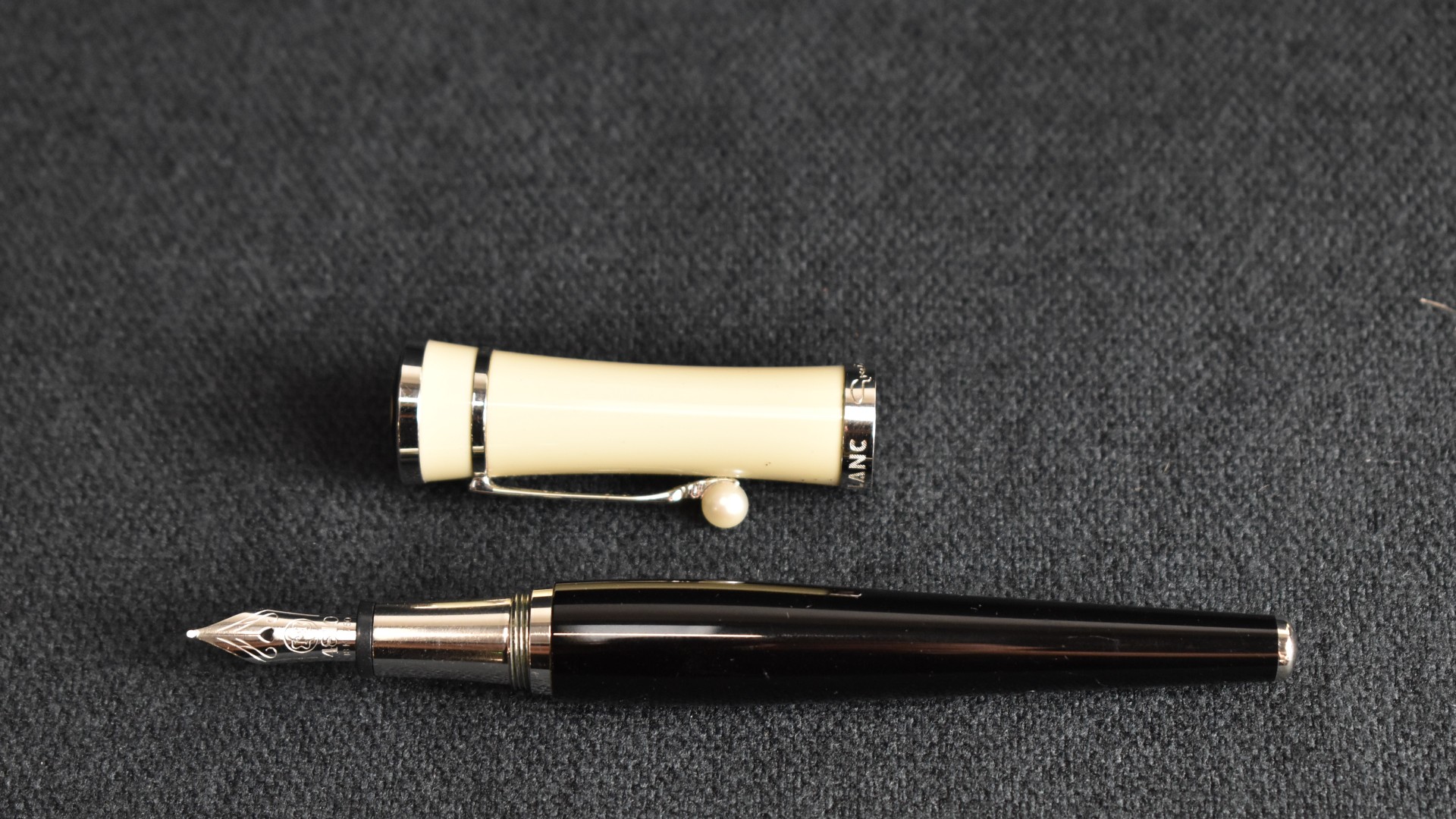 A Montblanc Greta Garbo cartridge fountain pen
Sold: £400