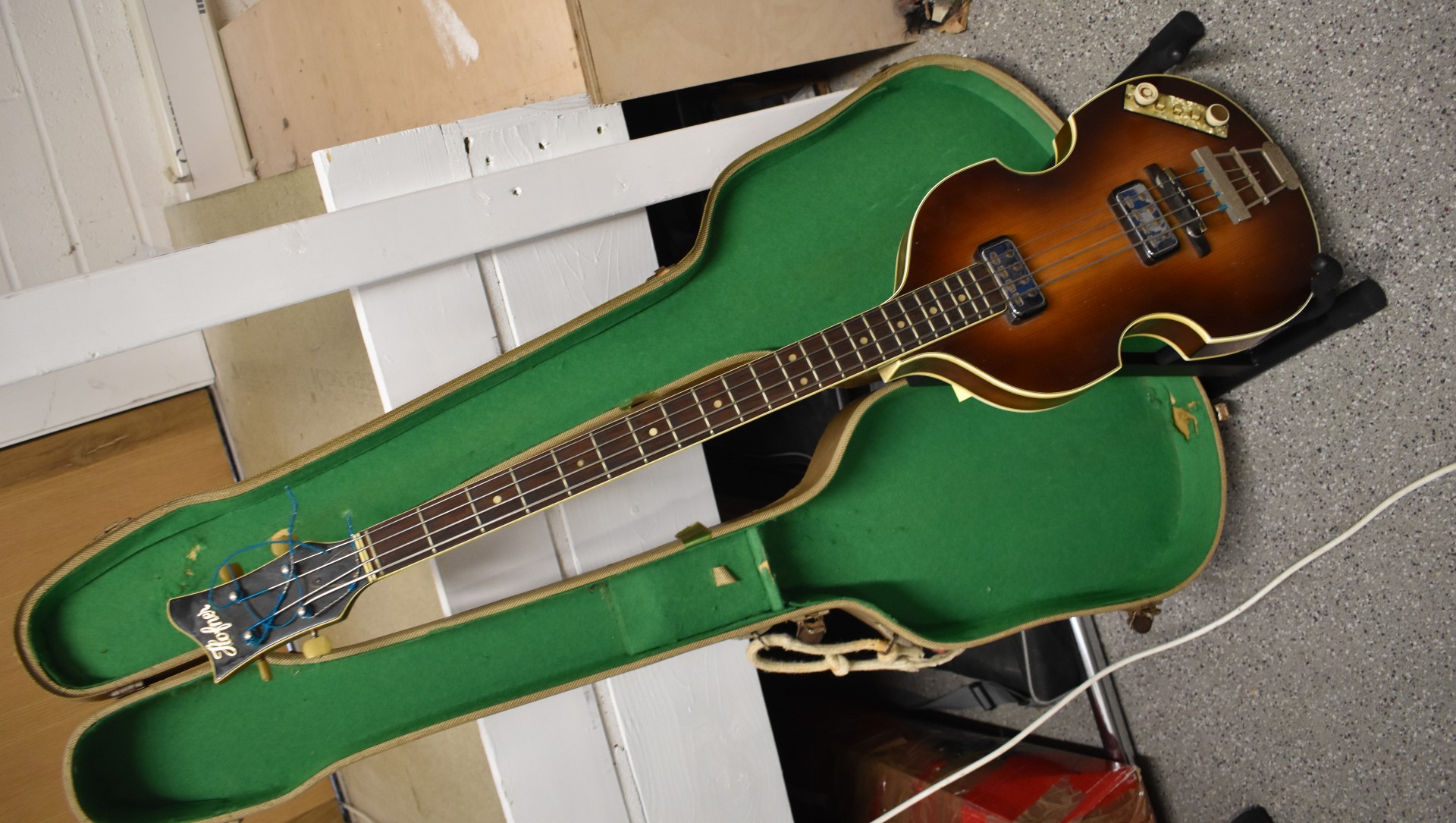 What's selling well? Guitars
30th March 2023
As a part-time musician obviously the musical instrument auctions give me the most satisfaction.
They not only give me the opportunity to see instruments I would normally only dream of but I also get to hear the tales that come along with many of the items submitted, and meet talented musicians that visit for valuations or to view lots on offer.
One example recently was a vendor recalling his time in a band where they auditioned and turned down a certain young pianist called Reg Dwight, only to cross paths again a few years later when working as a session musician.
A record price of £25,000 plus premium was obtained in 2014 for a Patrick Eggle guitar once owned by the great master of blues himself Rory Gallagher (pictured above), and this in turn led to a tour of the Patrick Eggle factory in Oswestry, and the consignment of two of Frank Turner's guitars.
The online bidding system meant that during the last auction, I was able to multitask, keeping an eye on the bidding at the same time as attending a local jam night. Prices for guitars recently included a 1964 Hofner violin bass at £1580, a 2002 Gibson custom shop SG at £1600, and a 1997 Fender Telecaster at £620.
Entries often include many other instruments and equipment (though guitars still dominate), including Violins, Banjos, Pianos, Keyboards, Saxophones, Trumpets, and Flutes to name but a handful.
If you are considering selling an instrument, get in touch with Kev Kendal: 015395 66201 or info@1818auctioneers.co.uk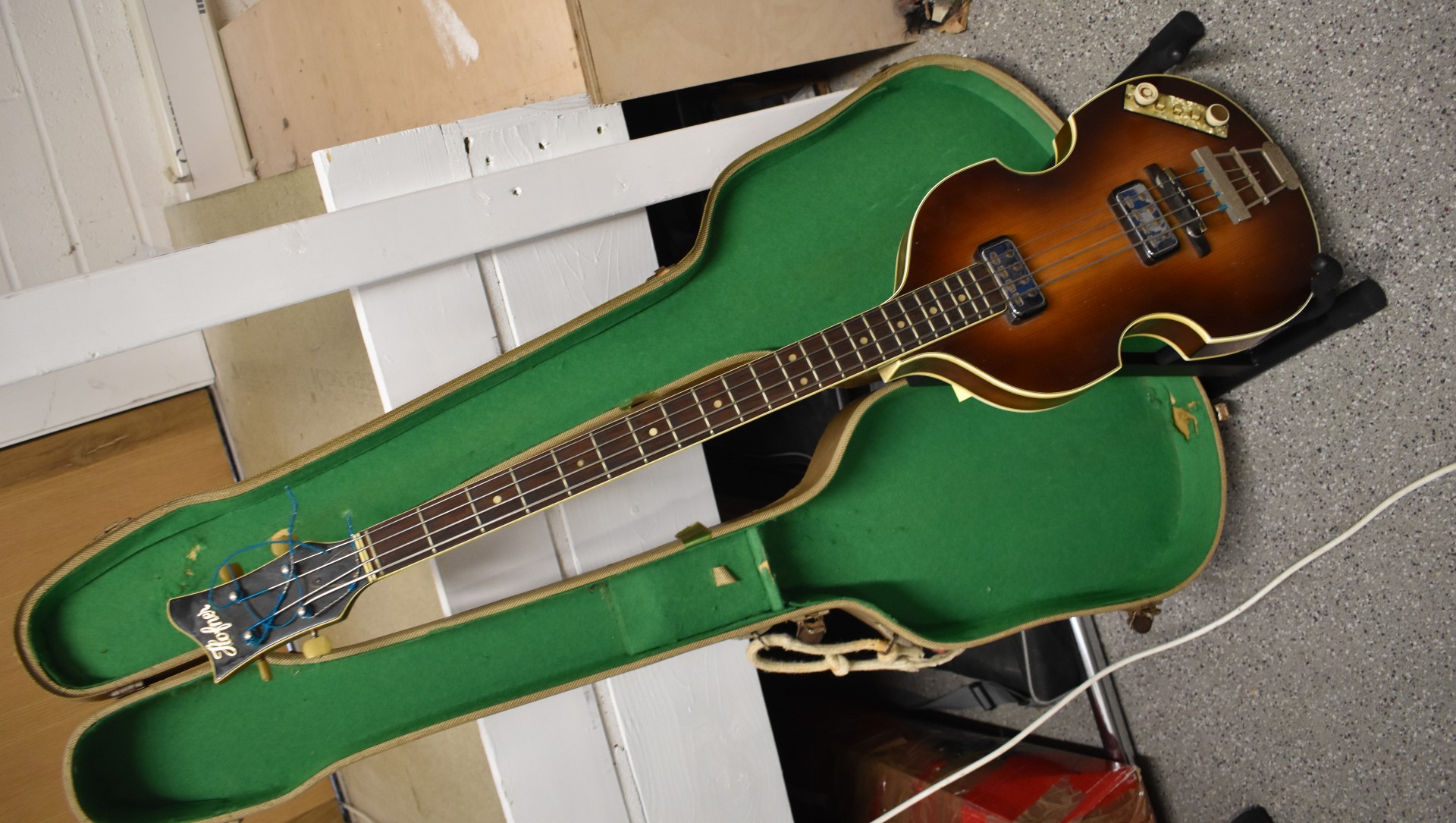 A 1964 Hofner violin bass
Sold: £1680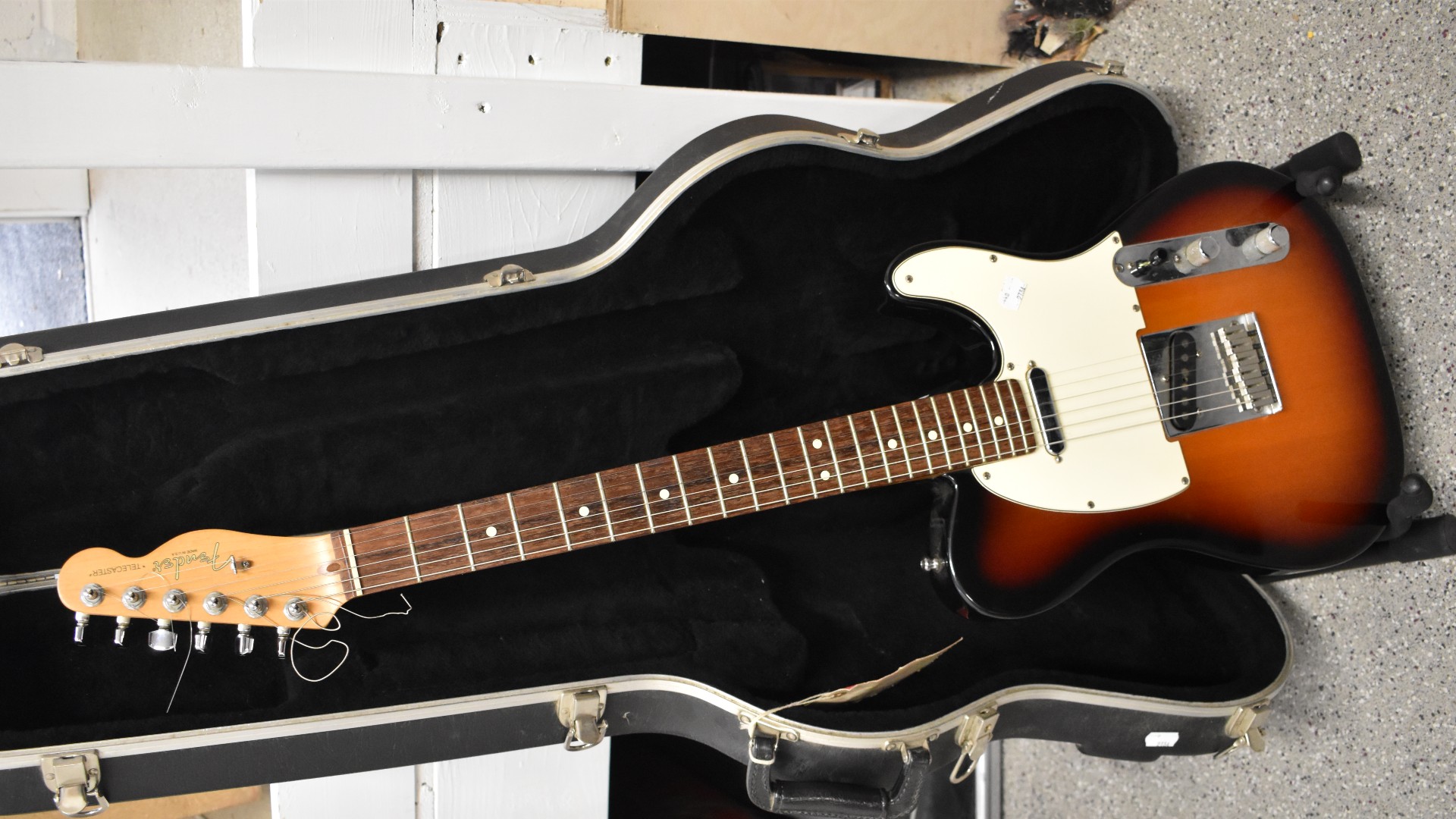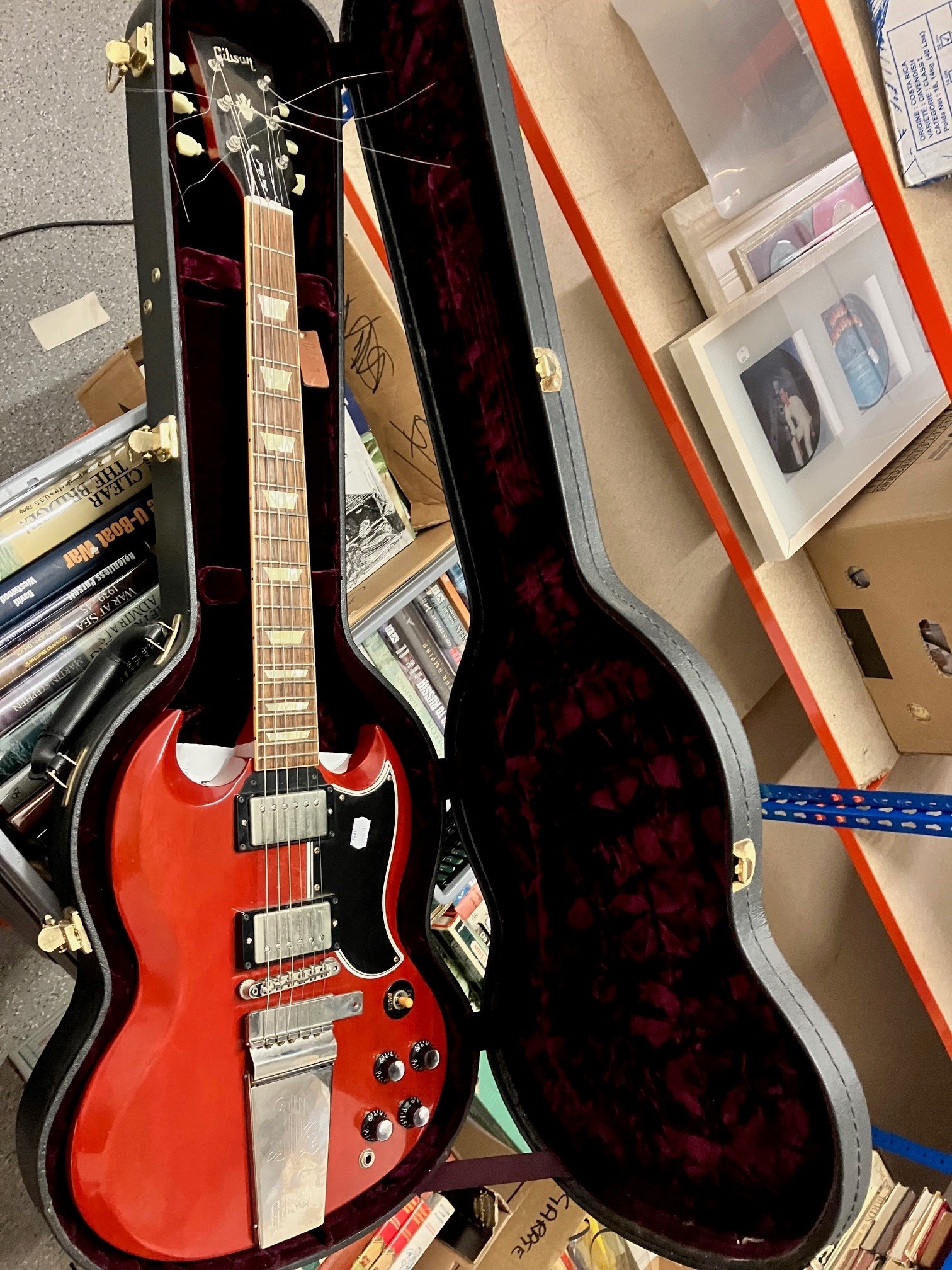 A 2002 Gibson custom shop SG
Sold: £1600