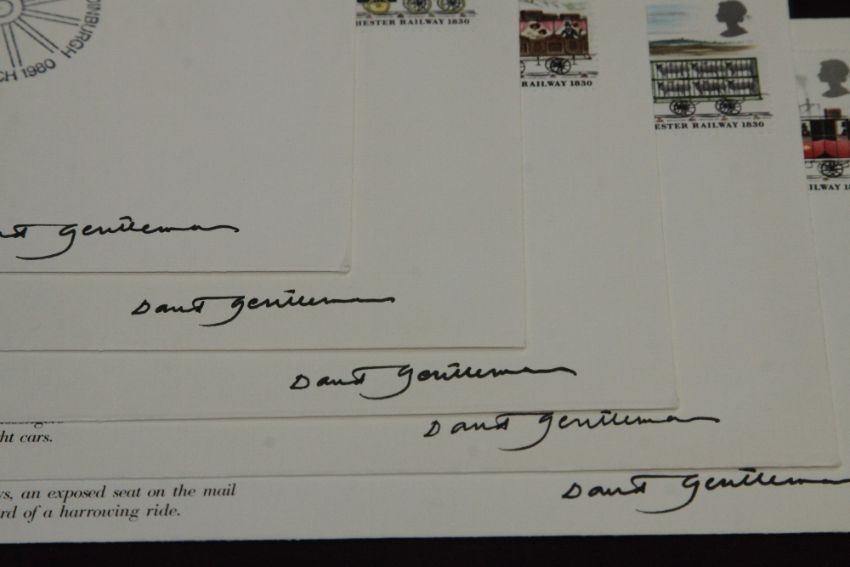 Stamps under the spotlight: great British designers
31st March 2023
"There have been many prolific stamp designers in recent times, including probably one of the most famous Czeslaw Slania, a Polish-born banknote and stamp engraver, who has lived in Sweden most of his life and has designed over 1,000 different postage stamps for many countries around the world.
Closer to home here in the UK, the most prolific has to be David Gentleman. Born in 1930, he is also perhaps better known as an English Artist and studied at the Royal College of Arts under John Nash and Edward Bawden. However, between 1962 and 2000, he designed 100+ stamps for the Post Office, the first being the National Productivity Year issue of 1962, as well as many other 1960's issues such as Churchill, Concorde, and the Battle Of Britain.
Although perhaps radical at the time, his work is actually now so fundamental that his legacy of design is still seen on commemorative stamps today. His early designs and essays were experimental and his work was commissioned by the then Postmaster General, Tony Benn. Benn and Gentleman were looking at ways of "dispensing" with the 'photo' image of the Queen's head which at the time was mandatory on all issues. The aim of the work was to replace the picture with a smaller silhouette, which was in fact derived from Mary Gillick's coinage head design.
Now, some 60 years later, this profile and silhouette remain a feature of all British Commemorative stamps, including the latest issue of British Flowers, recently released by Royal Mail, which is the first to display the silhouette of King Charles III.
It is therefore somewhat fitting that lot 1087 in the current stamp auction features one of Gentlemans' better-known designs for the 1980 Liverpool to Manchester Railway issue. It's a set of 6 covers, one each of the individual stamps plus the full set in a strip of 5, all with the covers signed in ink by Gentleman.
These covers are part of a larger specialist collection of railway covers we are proud to offer."
Andy Bowden, Specialist Stamp Valuer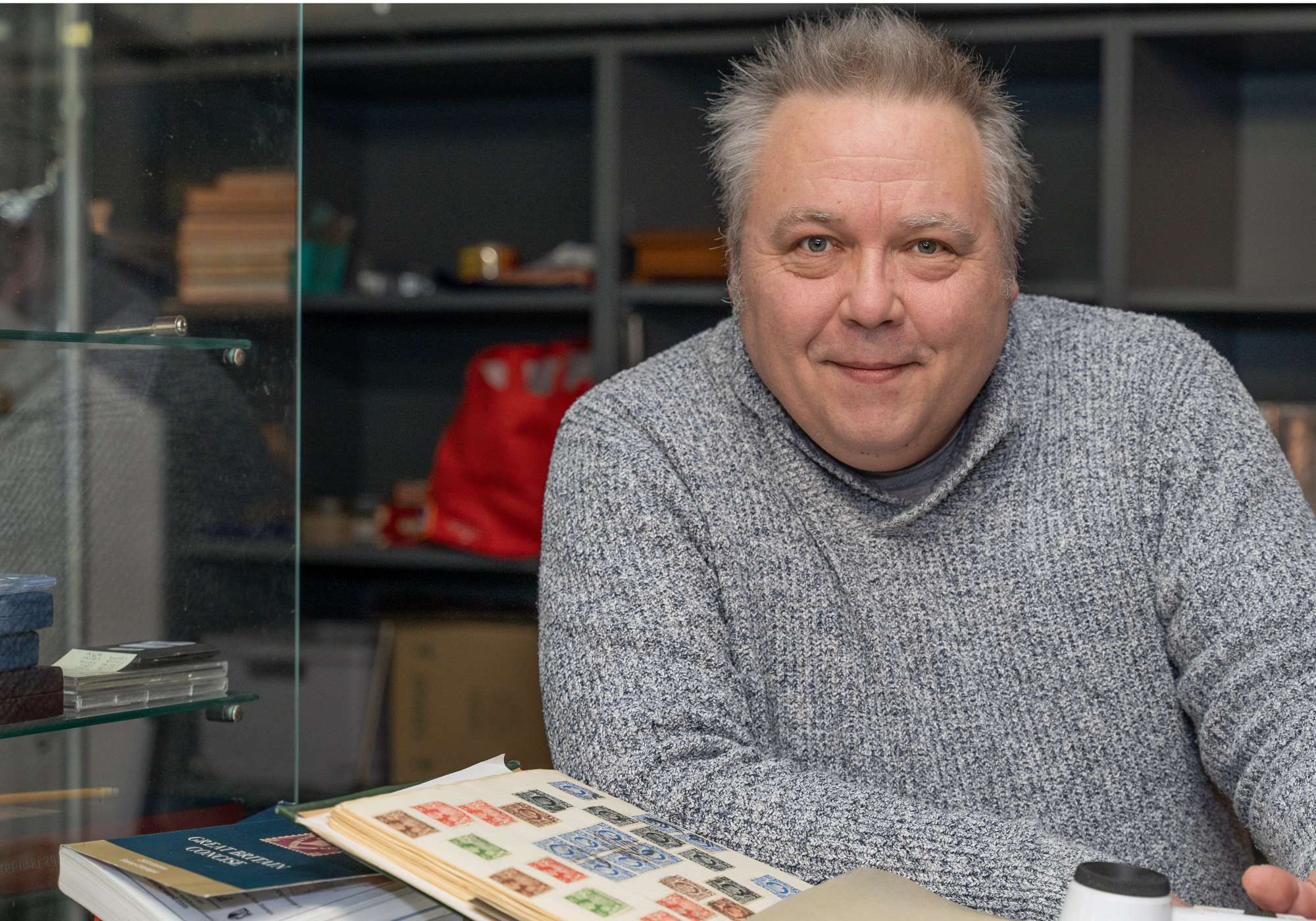 Meet the valuer
Andy Bowden
Specialist Valuer – Stamps
Our specialist Andy, is a member of the PTS (International Philatelic Traders Society) and has many years experience of handling collections small and large. Like many people, Andy started collecting as a child with help from his parents. Andy has quickly become a vital member of the team and will hopefully grow the section on the foundations laid by Ken. Andy is available on Fridays or by appointment