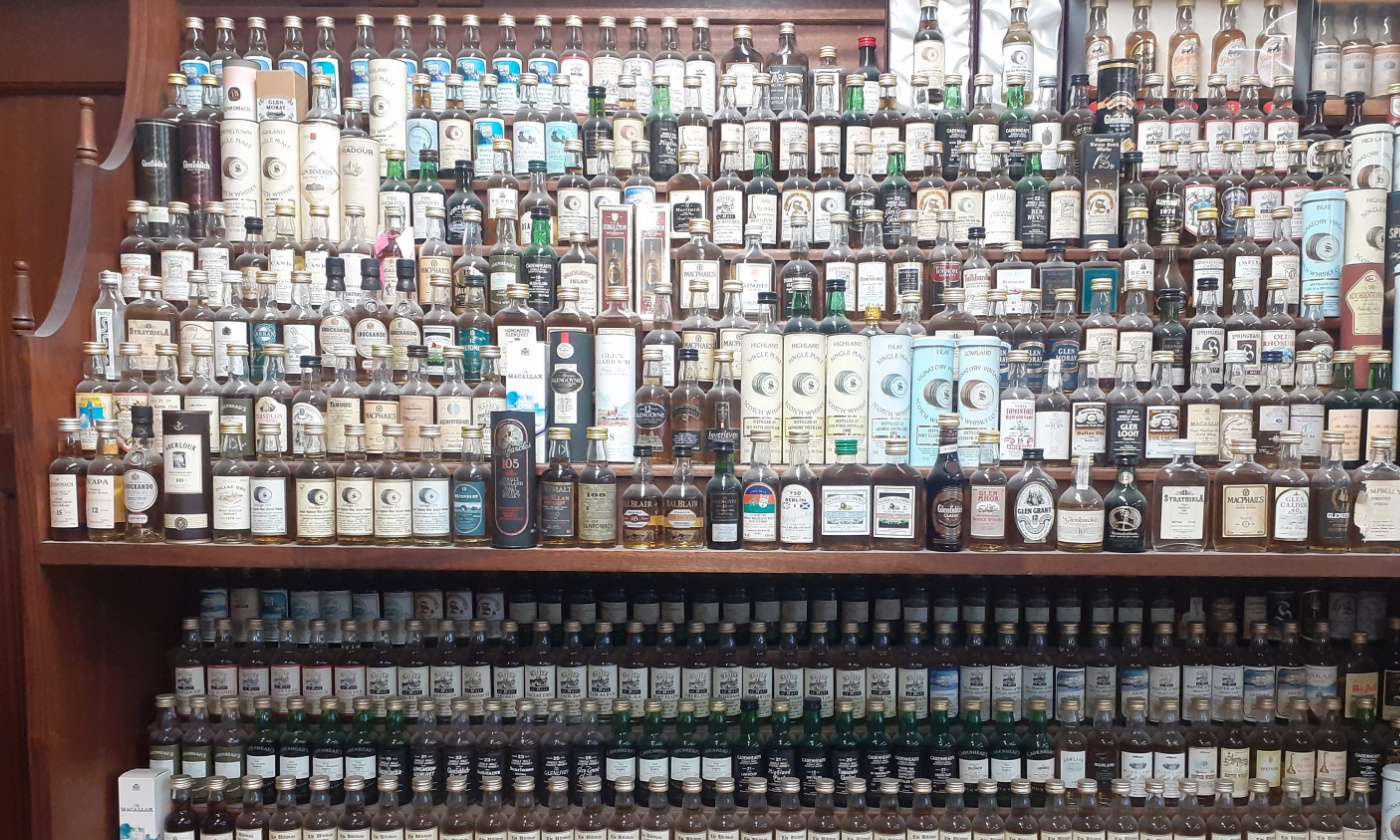 Kendal businessman's miniature whisky collection could make over £25000 at auction
13th January 2022
1818 Auctioneers online sale – Thursday 13th January to Sunday 30th January
A collection of 2,500 miniature single malt whisky bottles, many rare and old, are being put up for auction this January (2022) by a Kendal businessman.
Experts from 1818 Auctioneers, tasked with the job of cataloguing, photographing and selling them, conservatively expect the unique collection to make between £20,000 to £30,000.
"Not one is a duplicate and they include some very rare examples. We've split them into around 300 lots, ranging in value from £50 to £300," says valuer David Hunter.
"It's been a privilege for us to handle them and to learn about them from their owner, Keith Young. It's an incredible collection and a history of Scottish whisky in miniature," adds David.
Keith's interest in miniature whisky began when he was first given one to display by his grandfather. Keith, who is the managing director of Grosvenor House Papers Limited and Papermilldirect, says he built up his collection over a 20 year period, ending in 2000. Keith says many miniatures were purchased from the UK miniature bottle club, who met each year in Blackpool for their AGM, as well as specialist whisky shops he found when travelling for work.
Valuers David Hunter and Ken Payne say they are mostly single malts, including an extremely rare, limited edition, 1966 vintage Laphroaig from independent bottler Signatory. The miniature is estimated to make between £200-300.
The sale coincides with Burns Night (Tuesday 25 January) when whisky is drunk to celebrate the birth of Scottish poet Robert Burns.
Auction catalogue: Miniature Whisky Auction
Call David Hunter on 015395 66201 for more information.