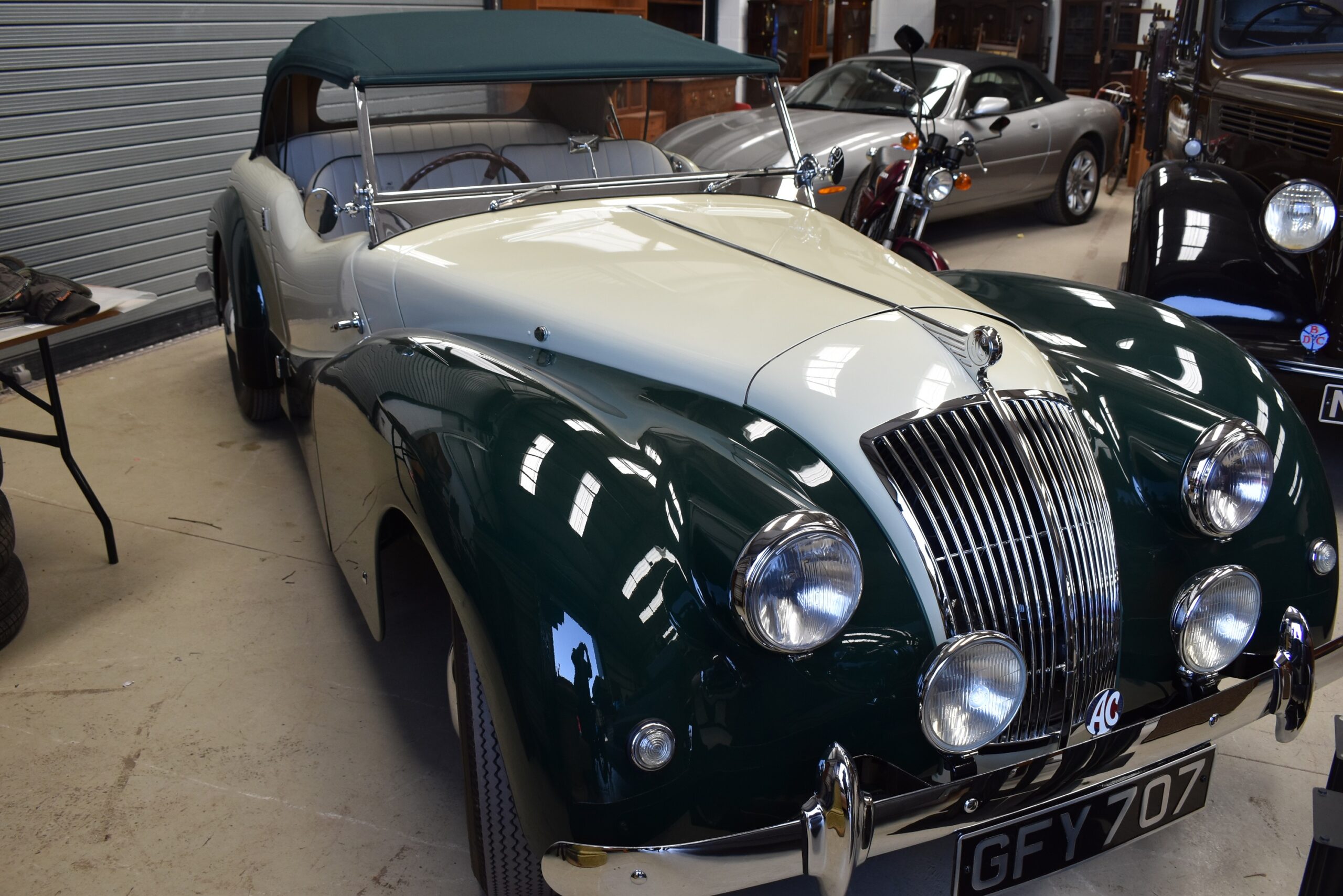 Auction success with a two and four-wheel tour of 20th-century motoring history at 1818 Auctioneers
13th May 2021
There was an impressive set of results from an 18 lot auction of classic cars, motorbikes and ephemera at 1818 Auctioneers last month (15 April to 2 May).
Featuring five big names – Bedford, Jaguar, Harley Davidson, AC Buckland, and Scott – and exhibition condition vehicles – all lots were ready to ride or drive home.
As saleroom manager Bill Nelson explains:
"Lot 1001, the AC Buckland Sports Tourer realised £26,000. The car was registered on the 1st January 1950 in Southport with licence plate GFY707, and manufactured in 1949. Purchased in 2014 by vendor as a restoration project it was up for auction in showroom condition. Although not required, the vehicle recently passed its MOT with only 350 miles on its clock since the restoration. The car is finished in Opaline/British Racing Green with cream leather interior and comes with some spares and a memory stick of restoration photos.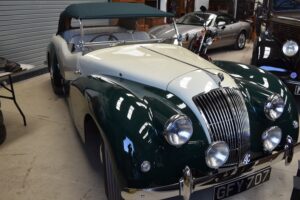 "Lot 1002, a classic 1951 Bedford K Type 30-40cwt truck, registration number NSJ753 made £12,200. With a 6-cylinder 3519cc petrol engine, 12v electronics and a 4 speed gearbox it can reach 50-55mph. Brown with red chassis, it runs well and its paintwork was good with no signs of rot – but with some crazing to the bonnet lacquer. It's hammer price reflects this beautifully restored vehicle, well cared for by its vendor over the last 25 years.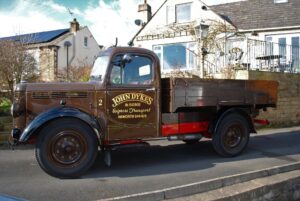 "A third car, lot 1003, a classic Jaguar convertible sold for £9,300. This silver Jaguar XK8 4litre V8 convertible, T861CBD, was first registered on the 7th April 1999. Its MOT expires on the 27th July 2021, and the odometer reading is 63540 miles. It came with a full service history and has been with one former keeper.
"The first of two bikes, offered up – lot 1004 made £2250. It was a rare Harley Davidson SS 125cc motorbike, with a two stroke engine and registration plate of – OUG160P, and registration date of 10th May 1976. In the early 70s, Harley's lost out to an influx of well-built small Japanese motorcycles. They responded by building smaller models, practically air brushing this model out of Harley Davidson history. Last on the road in 2005, the old MOT records 3837 miles on the clock, and it still runs and rides well.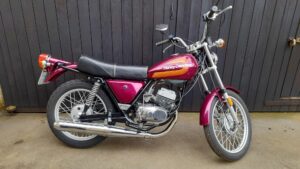 "The second bike, lot 1005, made a respectable £7,700. This Scott Flying Squirrel SV7033 was manufactured in 1929 with a 500cc engine and is a beautiful and rare bike with show potential. A joy to own and ride."