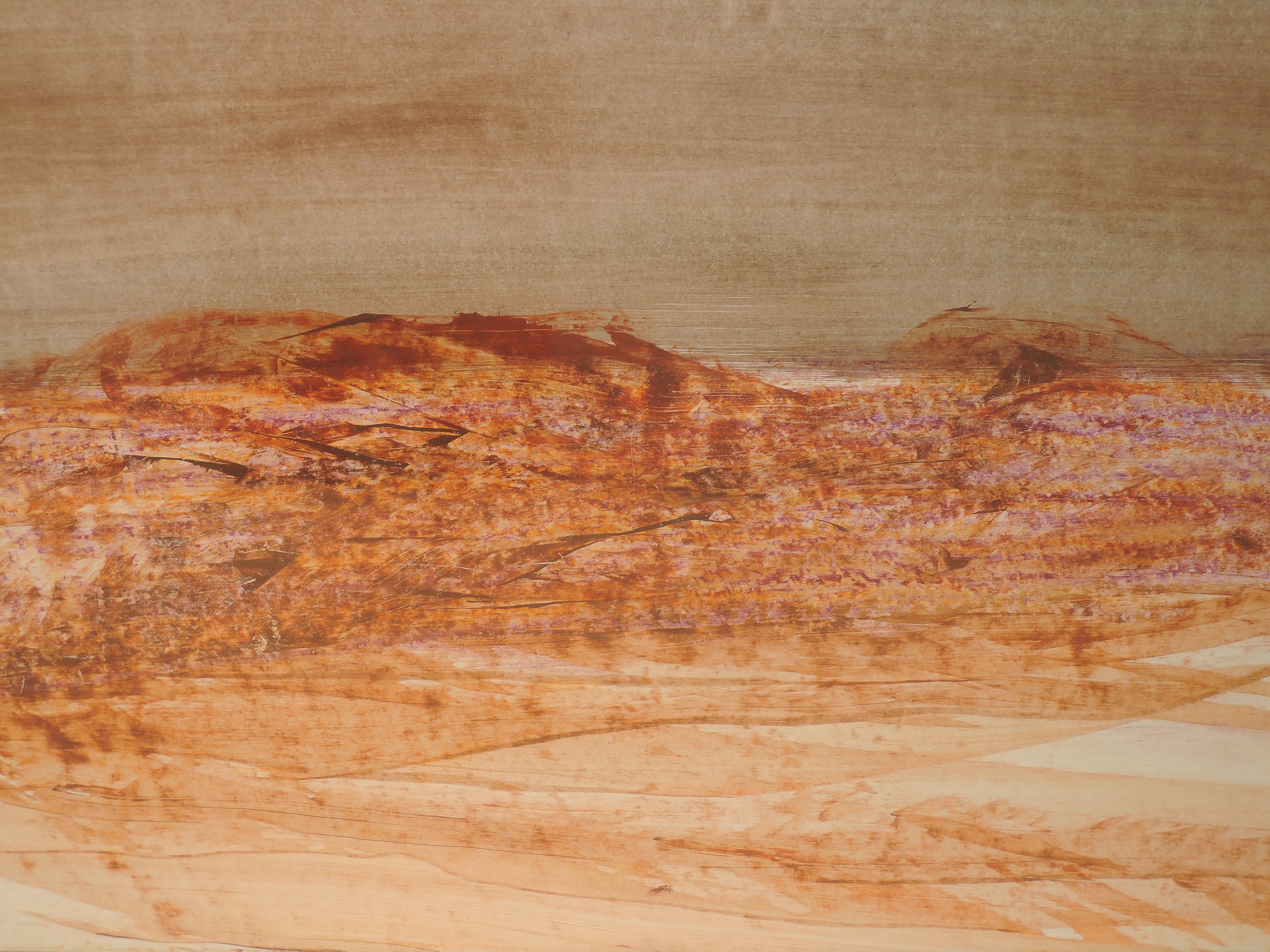 Paintings left to a much loved Kendal priest could make £12,000 at auction
15th April 2021
Two paintings by Sir Sidney Nolan, one of Australia's most significant modernist artists, could make as much as £6,000 each in an online auction hosted by 1818 Auctioneers on the Cumbria Lancashire border. The sale is live between Thursday 15 April to Sunday 2 May.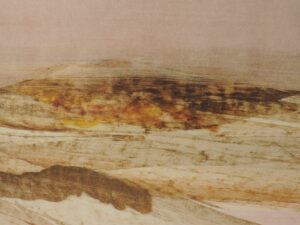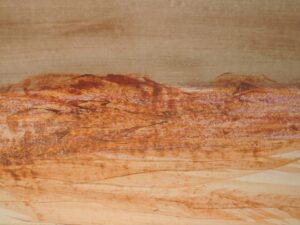 Entitled 'Red Desert' the oil on canvas paintings were bequeathed to a much loved Catholic priest, Frederick George Jackson.
Father Freddie worked in Kensington London and helped with services at Holy Trinity and St Georges Catholic Church in Kendal. Father Freddie made frequent visits to Kendal, staying with family. He died last July (2020) and the paintings are being sold as part of his estate.
As David Brookes, valuer at 1818 Auctioneers explains:
"The paintings meant a lot to Father Freddie. We understand they were left to him by a lady who lived in the Kensington parish where he worked. Correspondence tells us the artist's daughter attended the memorial service for the lady who left Father Freddie the pictures – suggesting a personal family connection.
"There's also correspondence between Father Freddie and The National Gallery of Australia. The curator there was pleased to include these paintings in a catalogue of work by the artist.
"Born in Australia, Sir Sidney Nolan (1917-1992) was one of the country's most significant modernist artists. He is best known for his depictions of the history and mythology of bush life in Australia, including the Australian outlaw Ned Kelly.
Nolan moved to the UK in the 1950s. His painting, 'First-Class Marksman' – of Ned Kelly – sold for just under £4 million in 2010. It's still the most expensive Australian painting to have gone under the hammer.
"We're fortunate to be offering up two by Nolan, both are entitled Red Desert, and in they're in their original frames. One is signed. I expect them to make between £4,000 to £6,000 each," adds David Brookes.
For further information visit https://www.1818auctioneers.co.uk/ or contact David Brookes on 015395 66201.