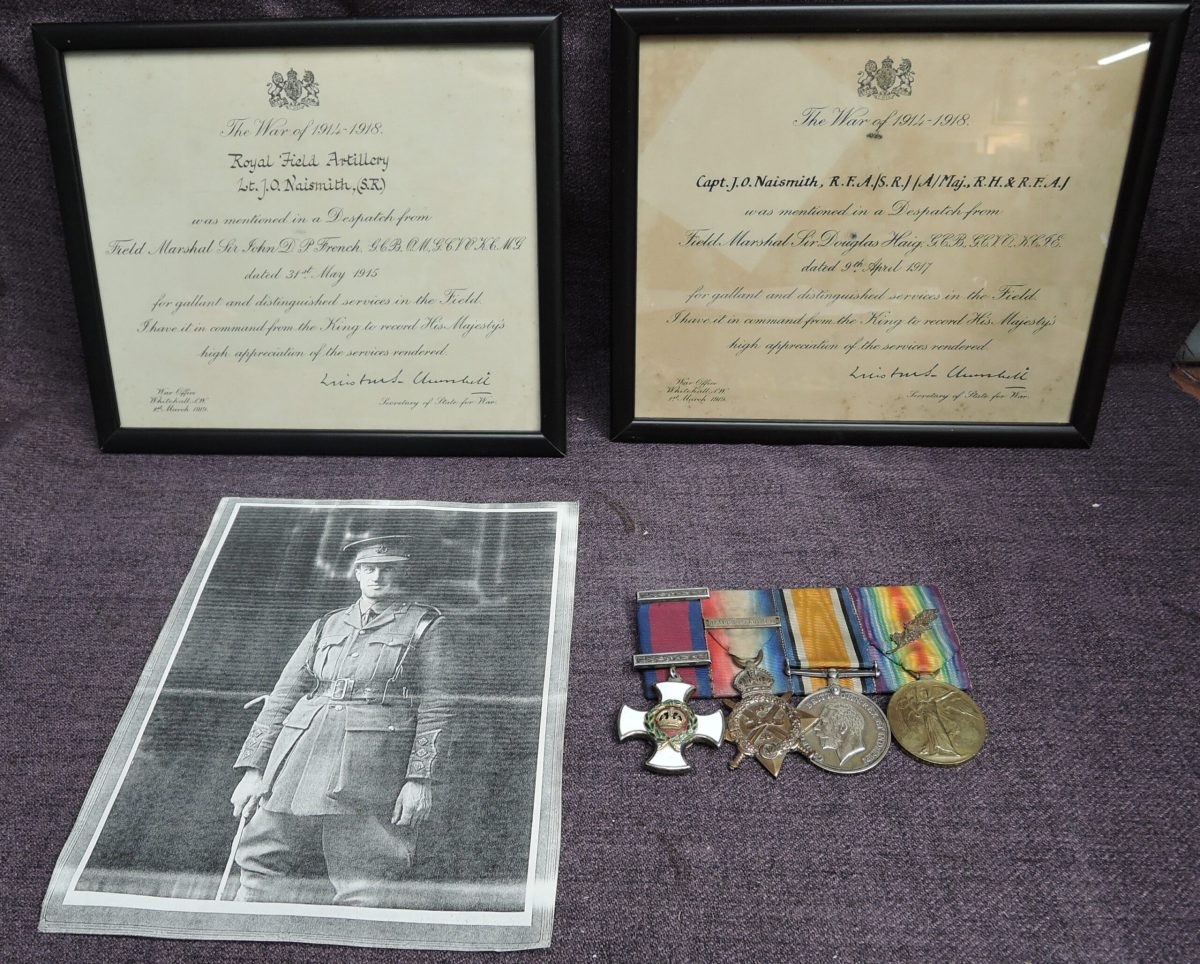 Militaria 'star lot' discovered.
19th April 2023
After the phenomenal Militaria auction, which finished at the start of April, Ken has started cataloguing the next one. And he has found the next star lot:
A WW1 Distinguished Service Order and 1914 trio 1914 Star with Mons clasp, a British war medal, and a Victory medal to 2nd Lieutenant J O Naismith R.F.A then Major J O Naismith. The lot would also include two framed mentions in dispatches certificates, one from Field Marshal Sir John French 1915 and the other from Field Marshal Sir Douglas Haig plus a photograph of Lieutenant Naismith.
The Distinguished Service Order ranks just below the Victoria Cross and above the Military Cross and was almost always awarded for gallantry in action. There were 8981 awarded during WW1.
J O Naismith (D S O LG (London Gazette) 4.6.17) Born 25 th January 1884, son of the Late Rev R Naismith. Married 1917 to Maria Cecilia 2nd daughter of T Bell. The union produced one daughter. Naismith was educated at George Watson College Edinburgh and Edinburgh University. His military career RFA (Spec Res) 30-3-10. Artillery Staff R M A 13-11-18. Instructor R M A Woolwich 4-9-20. Capt ( Spec Res) A E C 25-11-20. Served in the European war mentioned in dispatches three times, first as a Lt R F A, France 22-6-15 LG page 5984, second as a Lt R F A, France 4-1-17 LG page 211, and third as a Capt R F A, France 23-7- 17 LG page 7460 and Naismith, John Oliver Captain acting Major D. S. O. R F A, Kings birthday honours 4-6-17 LG page 5472.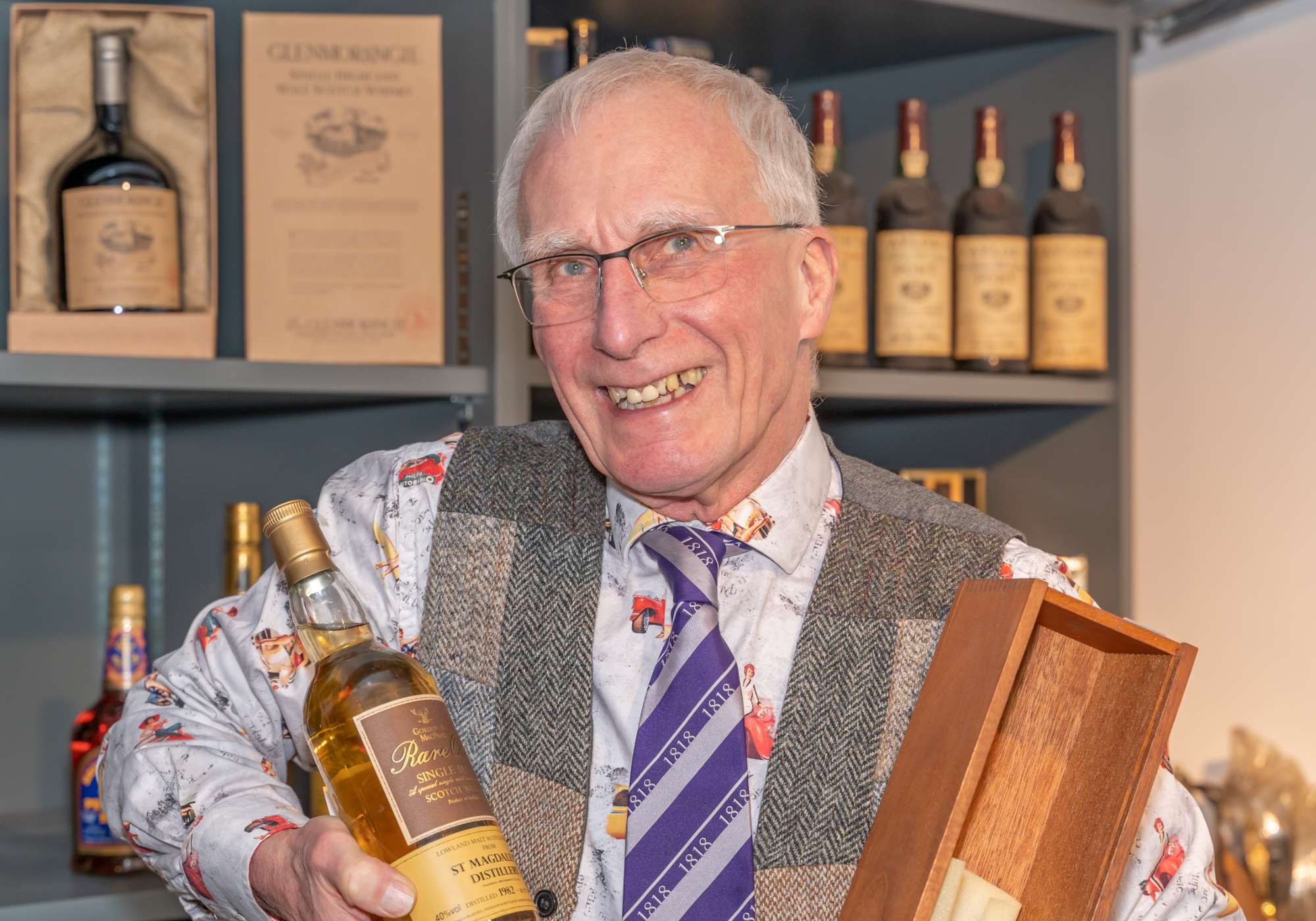 Meet the valuer
Ken Payne
Specialist Valuer - Coins, Militaria, Wines & Spirits
Ken is our specialist in coins, Fine Wines and Spirits, and Militaria including medals, badges, small arms, and uniforms. A passionate and enthusiastic member of the team, loved by staff and clients alike.