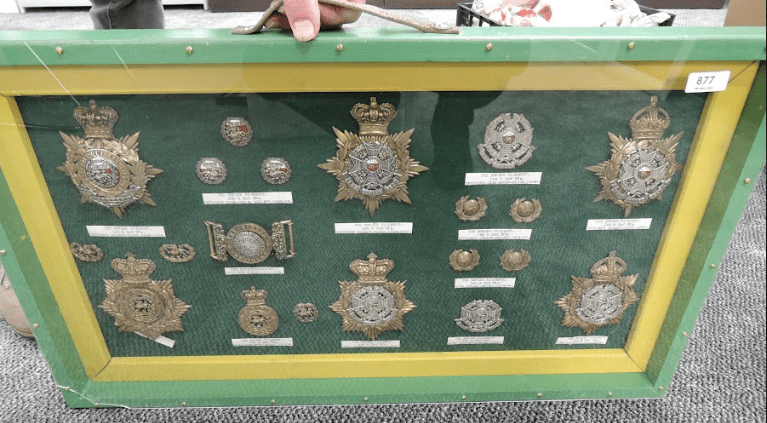 Militaria Auction
22nd April 2022
Our Militaria auction (ends 8th May) includes one of the best single owner-collections that independent valuer, Ken Payne, says he has ever seen.
"It features British military and especially Cumbrian linked items, with approximately 40 medals in individual lots. For example, an 1815 Waterloo medal with ribbon awarded to Richard Edwards, 2nd Battalion 95th Regiment of Foot will be a highlight as it's a much sought-after medal." Comments Ken.
"Another interesting lot is an 1896 India medal with relief of Chitral 1895 clasp and ribbon awarded to 2213 Private J. Wichin of the 1st Battalion East Lancs Regiment.  The auction also features a very unusual medal – the Artic Medal. This medal was awarded to expeditions to the polar regions between 1818 and 1885, which was a period of extensive adventures in the frozen wastes. Our example although unnamed has a ribbon."
Ken also picked the following items of interest:
A World War 1 medal group that includes a Military Medal, British War Medal, Victory Medal and 1914-1915 Star awarded to 200301 LSjt. S. Dickinson of the 1st of the 4th Royal Lancashire Regiment.
Twenty lots of display cases and boards with cap badges and helmet plates, and sweet-heart brooches. For example, a large display case contains Border Regiment cap badges from most of the Battalions of the Regiments, which is remarkable.  It also includes the 11th Battalion (Lonsdale) silver, bronze and brass badges.
There is a large glazed and framed display of Border Regiment helmet, cap, collar badges, and belt buckles. This includes Officer's helmet plates for 1st and 2st Battalion's 1881-1884, 1884-1902, and 1902 onwards.
And a 1911 hall-marked silver Officer's pouch (initials W.C.Y.C) for either the Westmorland and Cumberland Yeomanry Cavalry or Westmorland and Cumberland Yeomanry Carabiniers.
However, Ken feels militaria bidders will seek out one lot in particular as the main highlight, a framed and glazed original water-colour picture.  This depicts the two new flags for the King's Colour and the Regimental Colour. It shows the original design for the new Colours (for the Fourth Battalion of King's Own Regiment) for 1909. It is signed 'by the Herald's College, London, Somerset Herald and Inspector of Regimental Colours, Assistant Director for Dress and Clothing, Q.M.G7 War Office 11th February 1909, approved for the 4th Battalion of the King's Own Royal Lancaster Regiment.'  On the picture frame, there is a plaque inscribed 'presented to Myles Kennedy Esq, JP. By Col. Huthwaite and Officers 4th Battalion the King's Own Regiment 6th July 1909.'
The Colours were presented by King Edward V11 at Knowles on the 5th July 1909.  Myles Kennedy (1862-1928) was from Ulverston and he owned Roanhead mines.  He clearly was an important person as he laid a foundation stone for the Ulverston Masonic lodge in 1905 and he opened the Ulverston Coronation Hall in 1904.  He became High Sheriff of Lancashire, as at that time Ulverston was part of Lancashire.
"This is a rare opportunity for local military collectors and people interested in Lancashire and Cumbrian history to purchase a fascinating piece of history."
"Buyers will also be interested in the numerous high-quality flint-lock and percussion pistols and muskets, particularly a cased set of two flint-lock pistols made by Bennett, Royal Exchange, London, with proof-marks on the barrel – half-cock safety, brass trigger guard, butt and side decoration." Concludes Ken.
View the auction catalogue online: Militaria Catalogue, April/May 2022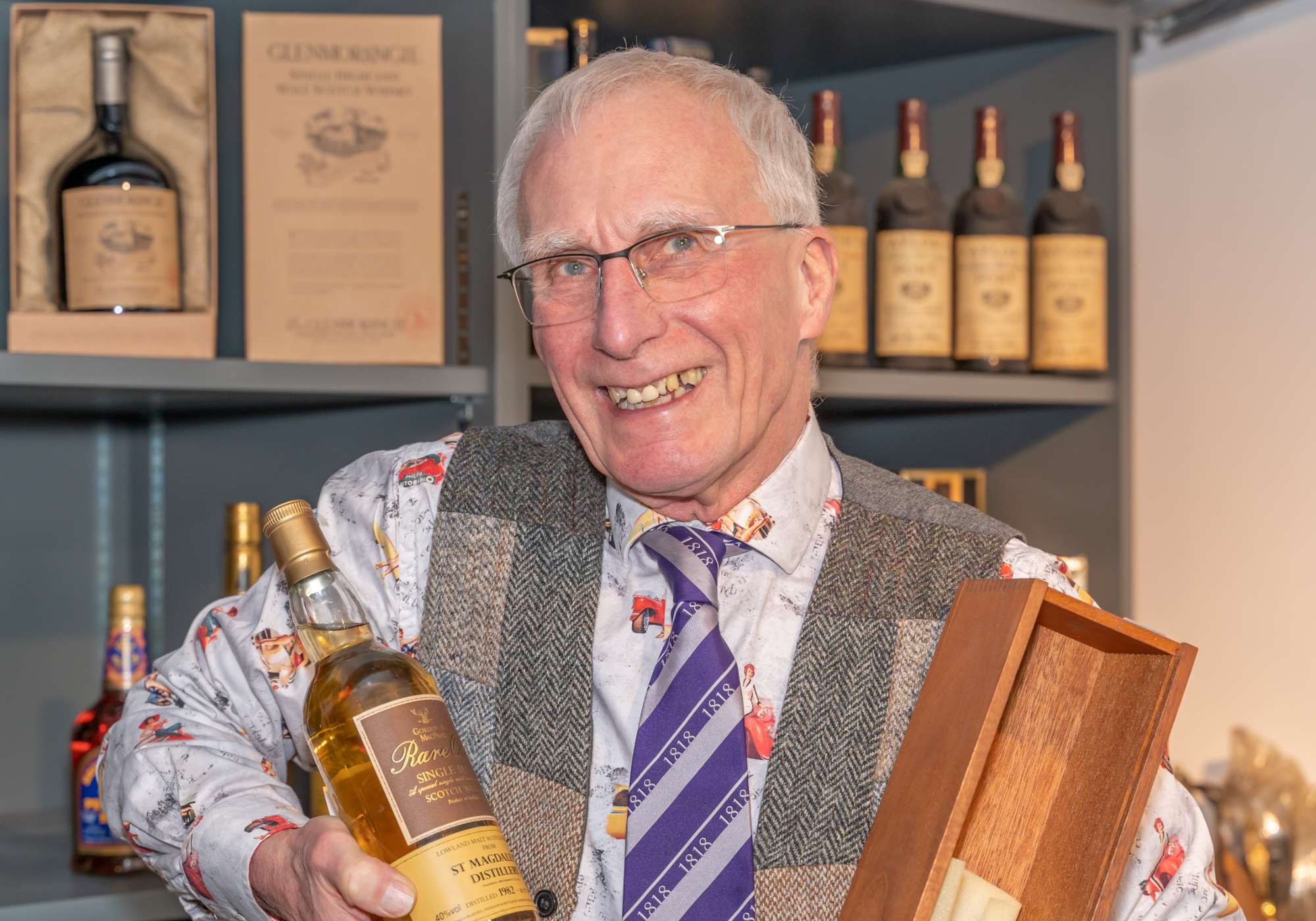 Meet the valuer
Ken Payne
Specialist Valuer - Coins, Militaria, Wines & Spirits
Ken is our specialist in coins, Fine Wines and Spirits, and Militaria including medals, badges, small arms, and uniforms. A passionate and enthusiastic member of the team, loved by staff and clients alike.