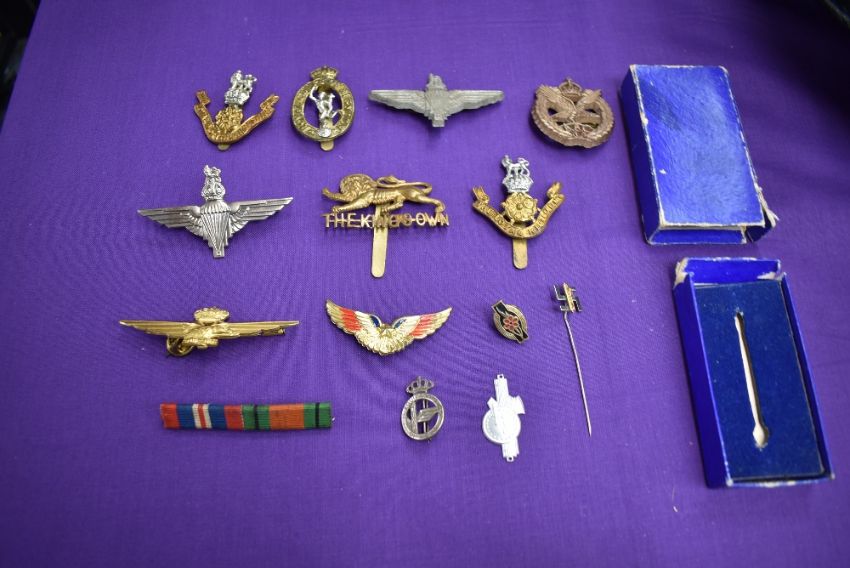 Militaria Auction Revisits Harold Green Riley's Story
9th September 2021
Our latest militaria auction revisits a story that we were first a part of in March 2019. Then, a 23-year-old paratrooper's account of escaping the Battle of Arnhem sold for £3200. It was one of many items consigned by the family of Harold Green Riley who lived in south Cumbria.
Riley was a paratrooper with the 1st Paras Brigade, Signals Section, and served in Operation Market Garden, Field Marshal Bernard Montgomery's doomed plan to capture a series of bridges that spanned the Rhine in 1944.
He was one of the thousands of British paratroopers cut off by German Panzer divisions and ground resistance activity. In a 170-page journal, penned in the field on loose leaves using whatever means he had (typewriter, ink and finally pencil), he wrote about the flawed military strategy and his escape from the Rhine to British lines, which took six months.
The lot also comprised medals and badges, drawings of Arnhem where Riley sheltered, his military papers and even a copy of a 1942 German High Command order that all enemy commandos caught behind the line were to be killed.
Two years later, Harold's family got in touch with us once more to say they'd uncovered further items, including a number of cap badges such as the Kings Own, Loyal North Lancashire, Loyal Regiment and Royal Corps.
They'd also discovered Harold's WW2 paratrooper badges – one metal and one economy issue, a lapel pin, two foreign paratrooper badges, and three Italian Fascist badges/pins.
Another treasured piece that won't be coming to auction, is a letter to his mother penned by the family with whom he was billeted in North Africa saying. 'Harold is a charming boy' and, 'I have embraced Harold for you'.
The auction house is a great place to see history and human stories unfold. I'm thrilled to have the chance to return to Harold's military record and life story. We now know he fought in other theatres before Arnhem and encountered Italian prisoners of war. And we have insight into this young man's wartime relationships at home and overseas.
What a privilege.
This part of Harold Riley's story will once again have broad appeal to buyers. Paratrooper and glider enthusiasts will line up with those interested in the history of particular battles, especially one as pivotal as Arnhem.
View the lot: Lot 818