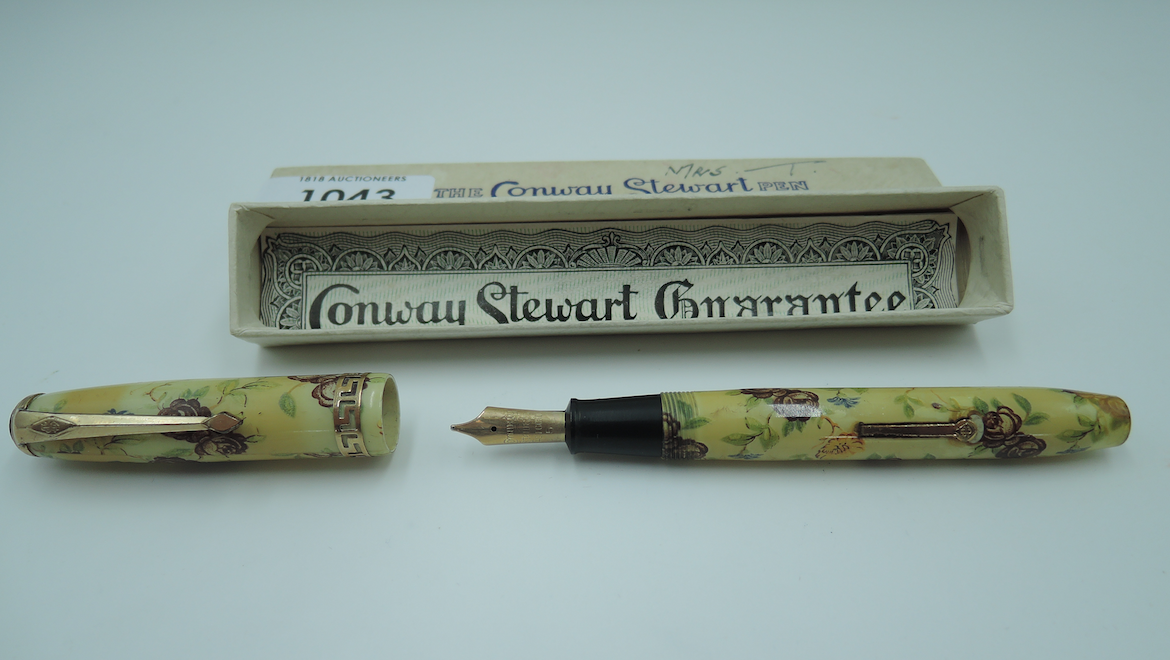 1818 Auctioneers first to get Writing Equipment Society Quality Mark
8th July 2021
Specialist fountain pen auctioneer, 1818 Auctioneers on the Cumbria Lancashire border is the first auction house in the country to be given a new quality mark by the Writing Equipment Society (WES).
It means the 600-strong member Society can both sell and purchase writing equipment through the firm with confidence, as 1818 Auctioneers manager Bill Nelson explains:
"This is about passionate collectors wanting to set the bar high when it comes to buying writing equipment at auction.
"Quite rightly they expect catalogue descriptions to be accurate, photography to be good and accompanied by great pre and post-sale service – from detailed condition reports to packaging pens up for dispatch to new owners.
"We're the first auction house to go through the WES training and we're delighted to be awarded the WES Quality Mark for Auctions," adds Bill.
1818 Auctioneers began selling pens when a collector approached them in 2016, since then they have held at least a dozen specialist pen sales.
Bill Nelson says pens can make anything from a few hundred pounds to a £1,000 for a rare, limited edition silver pen. One of his favourites is a Conway Stewart 22 Floral fountain pen. Unpopular when produced in the 1930s, its rarity value has changed that. Bill says they can make £200 plus at auction.
"Fountain pens are popular, despite the decline in writing with an ink pen," explains Bill. "They are easy to collect, don't take up masses of space and are priced for all pockets.
"They're very portable and so varied. There's something to suit everyone from the technical aspect to great design and colour. They can also be surprisingly valuable; we sold one man's collection of 50 Parker Duofold fountain pens for £8,000 a few years ago."
Anyone interested in finding out more about buying and selling pens at auction can contact Bill Nelson at bill@1818.dnrucvg5h5-gok67nnj7452.p.temp-site.link or by calling 01539 566225.
*The image shows a Conway Stewart 22 Floral fountain pen which made £200 at one of 1818 Auctioneers sales.