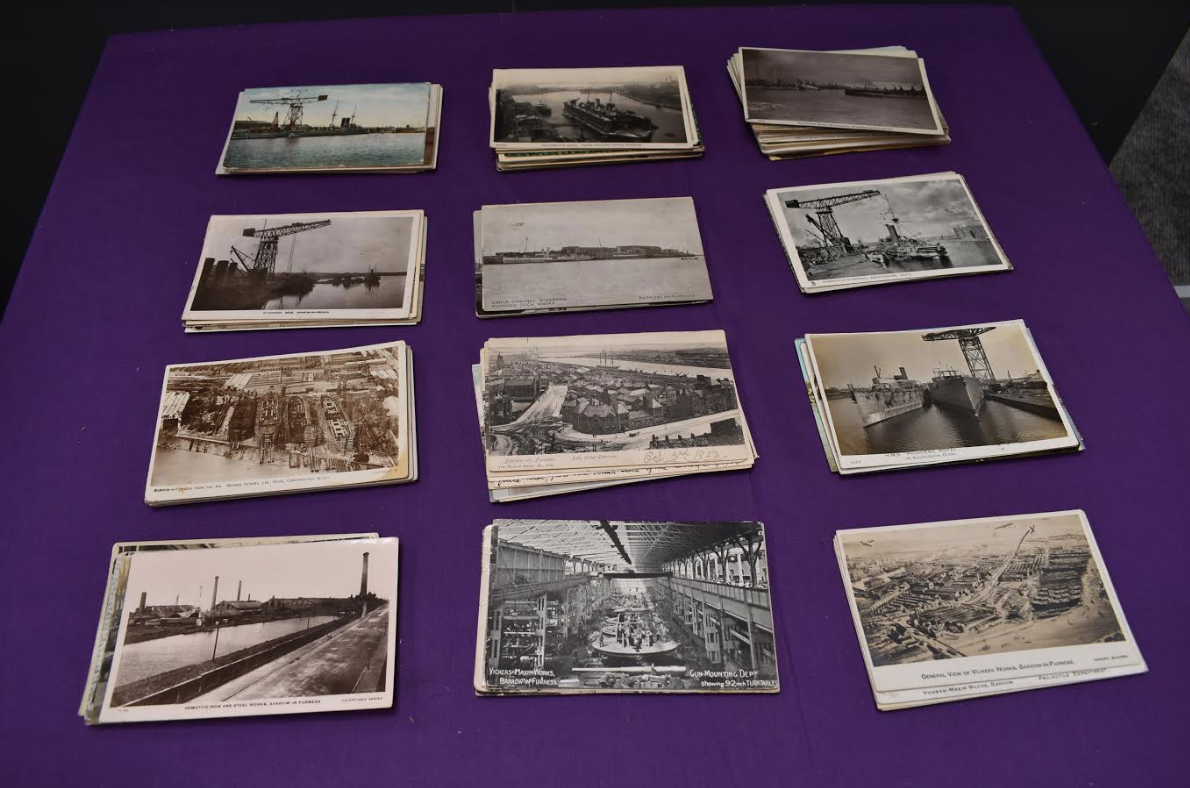 Postcards of life in Barrow over 100 years ago expected to make over £5,000 at auction.
19th June 2021
Hundreds of postcards depicting life in Barrow-in-Furness over 100 years ago are up for auction with 1818 Auctioneers on the Cumbria Lancashire border this week.
Comprising over 15 lots they are expected to make between £7,000 to £9,000 according to the firm's valuers.
1818 Auctioneers valuer Ken Payne says the vintage postcards come from the estate of a deceased Barrow resident who collected them over many years.  They are being sold by his family.
As Ken Payne explains:
"The postcards consist of high-quality real black and white photographs and were produced for both tourists and residents who used them in the days before the Internet for everyday communication.
"The postcards depict many different interesting images such as naval guns being made, parades and Royal visitors, Walney Island, airships, airship crashes, battleships, local shipping, seaplanes and street scenes.
"They show what Barrow and area looked like in the early twentieth century, providing a fascinating insight into this historical place," adds Ken.
Also, up for auction at the same time is a large collection of postcards of Singapore and Penang and ephemera which are expected to make £1,500-£2,500.
Details of the Collectable Stamps and Postcards auction, which closes on Sunday 27 June, and how to bid can be found here.