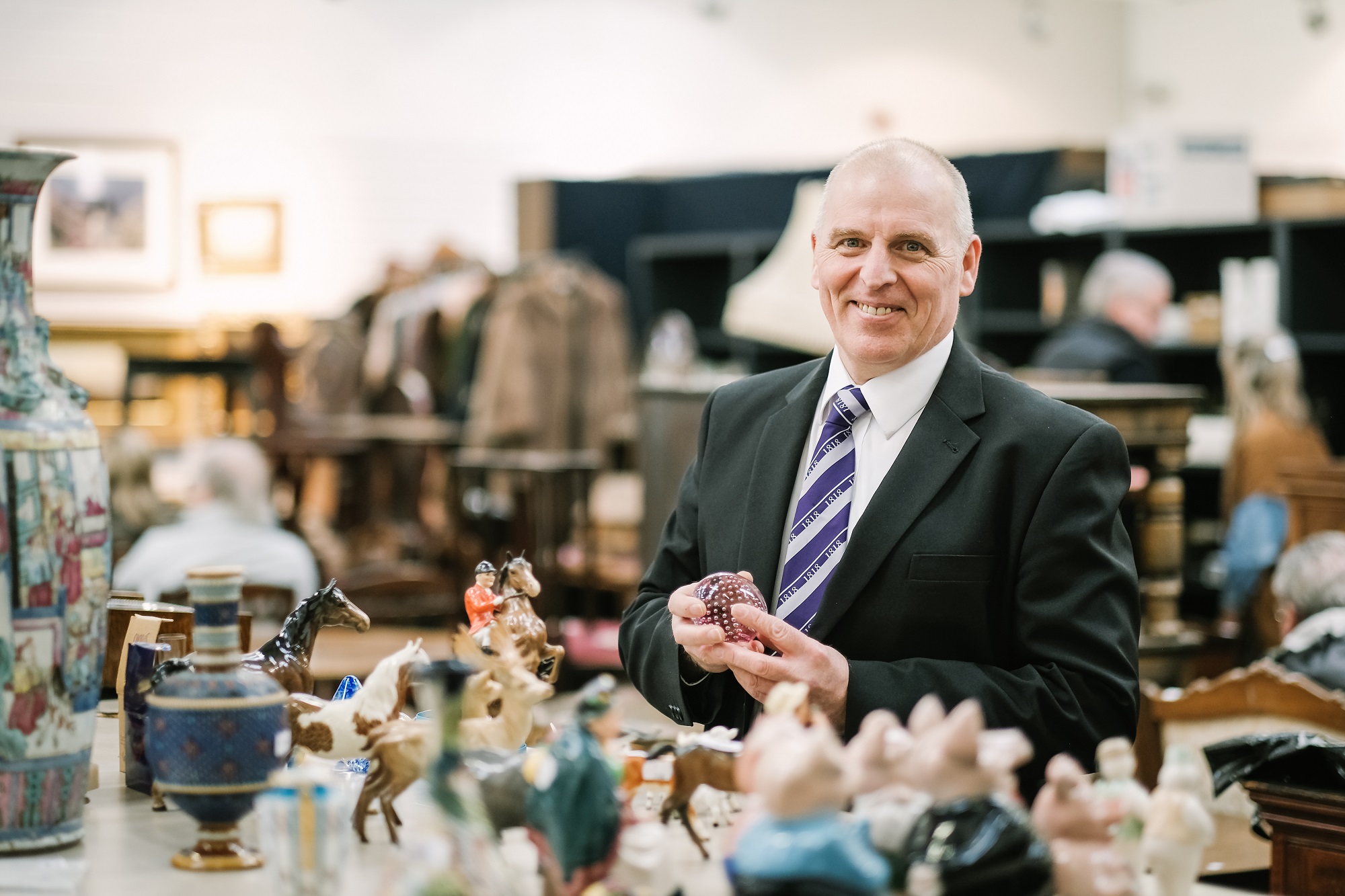 Buying antiques online: business is booming says 1818 Auctioneers as people buy from home
28th June 2021
An auction house on the Cumbria Lancashire border says business is booming with people spending more time at home, because of the Covid-19 Pandemic, and taking to buying antiques online.
With its auction diary growing, 1818 Auctioneers manager Bill Nelson says it brings a welcome boost to the business of selling antiques.
"In addition to our core antique, vintage and collectables auctions, we have now gone weekly with our furniture sales," explains Bill.
"It's been necessary to increase the fortnightly sales to deal with the quantity of items coming forward since the easing of lockdown. Naturally, there's been a back-log because of Pandemic restrictions and now there's huge demand. We don't want to disappoint any existing or potential clients," adds Bill.
As the interest in buying online continues to grow, Bill says the 1818 Auctioneers website has also had to change. Buyers can now browse the catalogues published online every Thursday, request condition reports on any items of interest, and even place their bids.
May saw the biggest rise in online sales and the company is set for a record year, Bill Nelson says profit has increased so far this year by over 50% and he expects it to continue to rise.
The team is also expanding continues Bill. In addition to the 15 staff, including freelance expert specialists, is a new team member – saleroom assistant Lee Scambler.
Bill says it's great to have people back in the salerooms by appointment for viewing. "We've missed that personal connection with our customers, he explains.
"As restrictions ease and it's safe for staff and clients, we'll return to set viewing times where we can have more people in the building at a time and make it a more social event. The social side of live auctions is missed by both clients and staff. But we know people now love the convenience of bidding online and having 16 days to make their spending decisions rather than 30 seconds as they did when we were selling live.
"Auctions are a great place to buy for sustainability. We deal with thousands of items every year and the vast majority go on to new homes where they're enjoyed, collected or repurposed," Bill adds.
View the latest auction catalogues and bid from home: online auctions