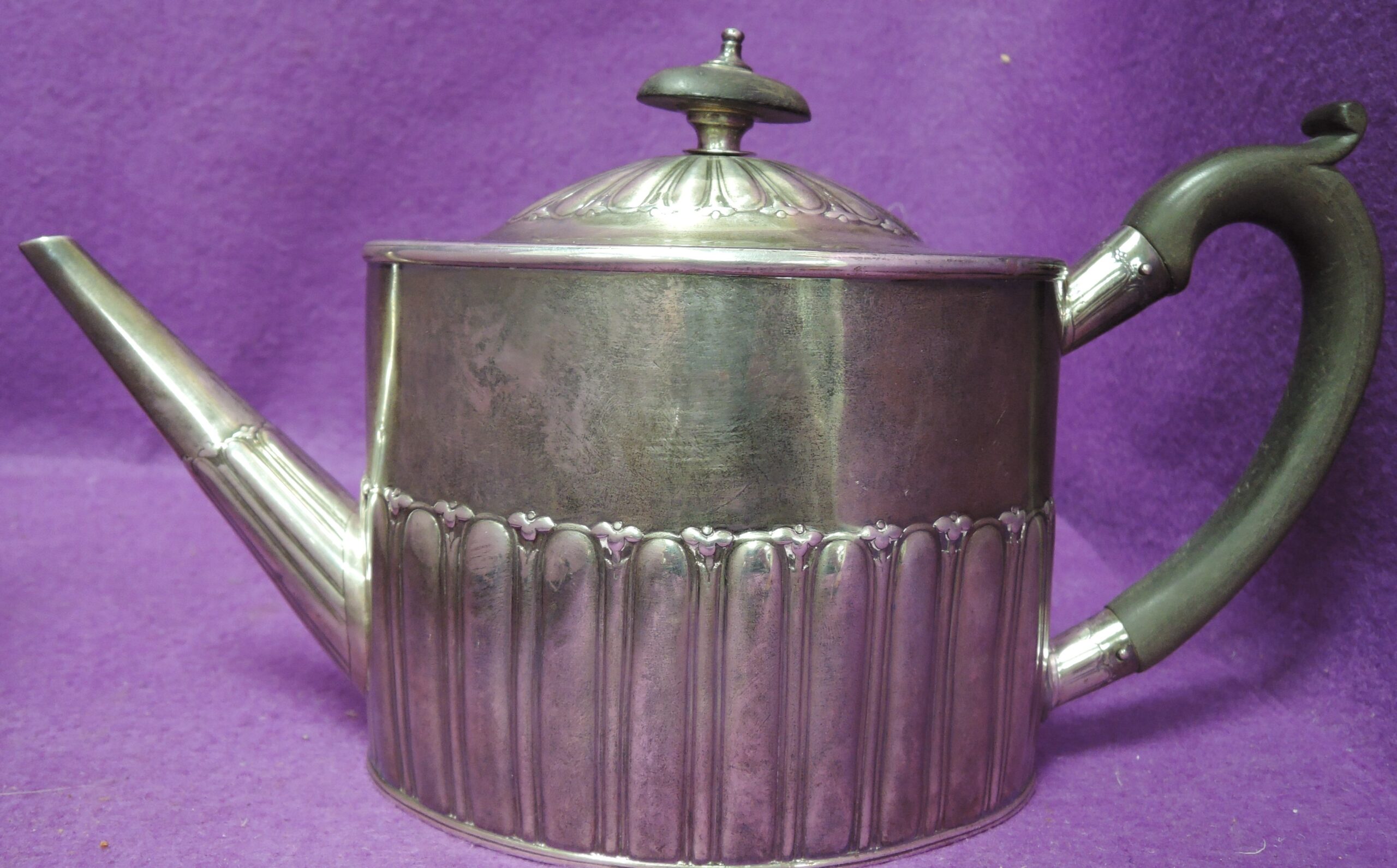 Famous families' teapot up for auction
8th January 2021
A SILVER Georgian teapot, producing brews for the Darwin-Wedgwood families, is up for auction this month through 1818 Auctioneers on the Cumbria Lancashire border.
It could sell for as much as £500 in the firm's timed online auction which runs from Thursday 14th to Sunday 31st January.
The teapot has London hallmarks for 1792 and a maker's mark for silversmith Michael Plummer who worked out of Gutter Lane, London between 1791 and 1795.
According to 1818 Auctioneer's silver and jewellery valuer, Jackie Rothwell, an inscription on the base of the teapot states it belonged to Elizabeth, the daughter of Josiah Wedgwood II, the son of the English potter Josiah Wedgwood. The other name on the inscription is Leonard Darwin, with the date of July 1898. Jackie adds:
"The teapot subsequently passed down through the generations of the Darwin family."
1818 Auctioneer's silver and jewellery valuer says teapots tell us a lot about their owners and shifts in fashion, even today. As Jackie explains:
"This teapot belonged to two famous families who inter-married. We can only guess at the conversations that were had over a brew; from how to keep the Wedgwood business going to Darwin's views on the origins of man.
"Teapots would've been found in most upper class and middle class homes from the eighteenth century onwards, when tea became the country's most popular drink.
"The nation's love of tea also led to the prosperity of companies that made tea cups, saucers and services, like Wedgwood," adds Jackie.
1818 Auctioneers are still operating and running a full programme of online timed auctions, working to the Government's latest Covid rules. Currently, that means viewing is not allowed but people can ask for condition reports and speak to valuers on the phone.