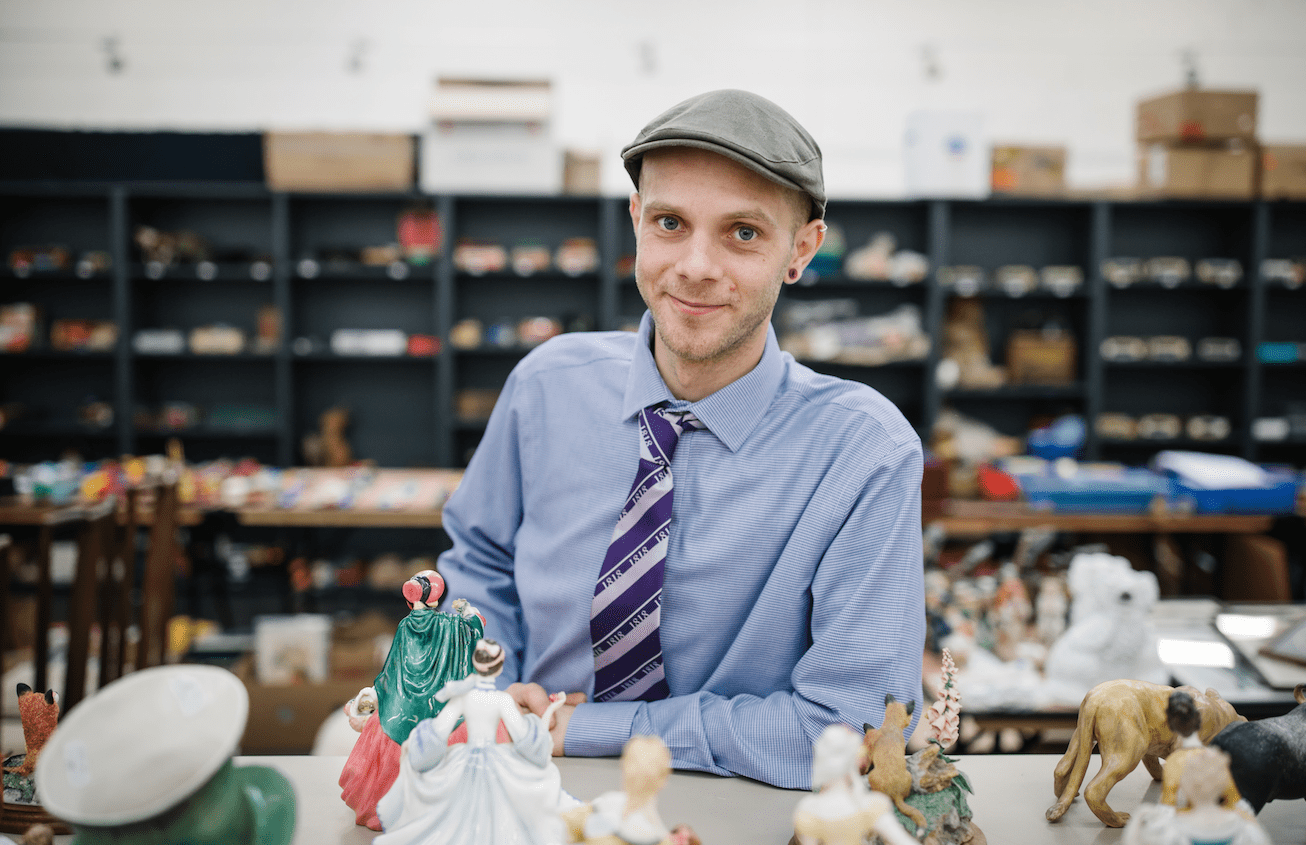 Training the next generation of staff at 1818 Auctioneers
12th March 2021
THREE young people are embarking on a unique training programme to ensure they have the skills and qualifications to make a success of the diverse and challenging job of working in the antiques auctioneer and valuer business.
Garth Drinkall and Annia Zalewski, who are both in their thirties, have been working for 1818 Auctioneers since 2017.
Annia is in charge of a growing textiles, vintage clothing and accessories sale and Garth is on route to becoming the firm's expert on mid-century modern furniture. Both are responsible for the thrice monthly antiques, vintage and collectables auctions.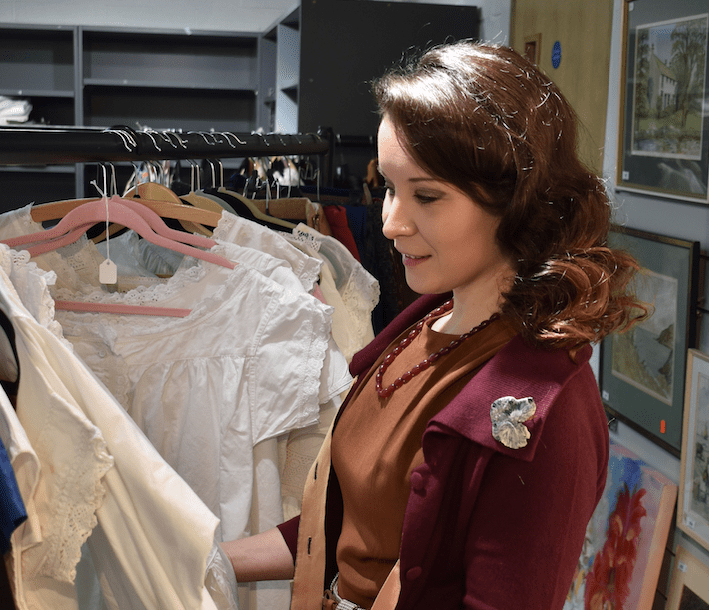 Katie Waine is another of the firm's young stars of the future but travelling in another direction explains saleroom manager Bill Nelson.
"Katie joined as an apprentice after leaving school and works in the office as part of the admin team. She studied a business admin course at Kendal College and an Association of Accounting Technicians course. She's grown her skill base and helps to keep the auction business running smoothly. Katie also developed our colour-coded calendar system for collections and deliveries so we can continue to operate during these difficult times. It's this type of initiative that demonstrates what the next generation brings to the business if they're allowed to blossom."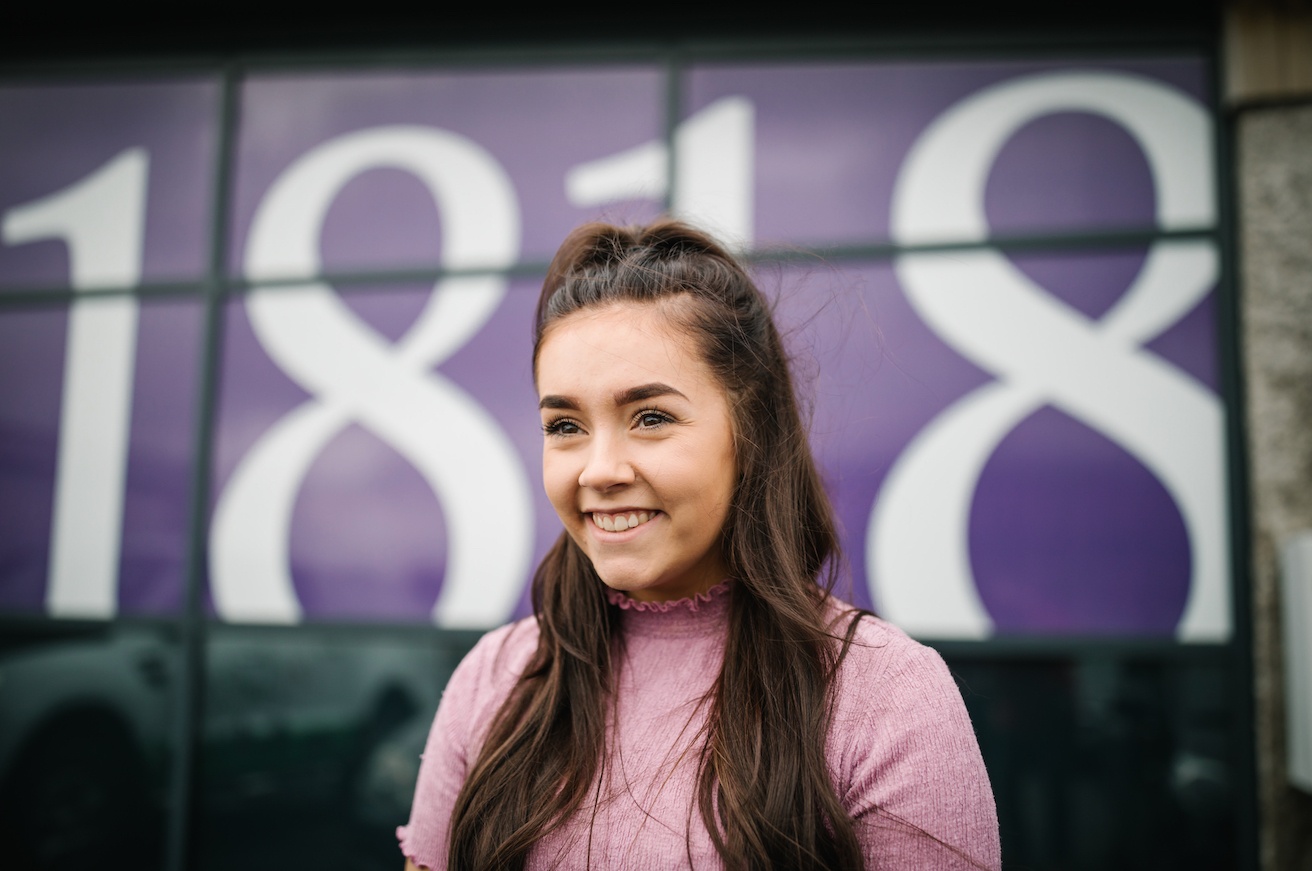 Saleroom manager Bill Nelson says trainee valuers Annia and Garth are a great addition to the team. Bill says:
"They catalogue one of the mainstays of our auction schedule. It's a great training ground as they handle a huge range of items of all ages which tests their knowledge. They do this surrounded by experienced valuers, who provide input when needed, so they can refine their research and cataloguing skills.
"Young people are the lifeblood of any industry and auction houses are no different. Traditionally someone in their late teens would start as a saleroom porter, building their knowledge and people skills as they handled and moved goods. Or start as a department junior, with an arts degree, eventually becoming a lead specialist.
"We're taking a different approach with Garth and Annia. They're not school leavers and they've lots of experience of buying and selling, and have 'a good eye' – the ability to spot something special.
"Their training programme includes carrying out professional valuations, under strict supervision, producing customer reports, writing magazine articles and post-sale reports whilst gaining an insight into how we market our sales. They'll also be able to study courses run by the industries professional bodies.
"They'll get a well-rounded experience of how the business is run, from the front of shop to behind the scenes, as well as the finances," says Bill.
The saleroom manager says there's also a lot that the wider team can learn from the trainee valuers. And that Annia and Garth have developed a style of catalogue description for a more modern market place, which other valuers can learn from.
Self-taught, and interested in antiques from a young age, Annia says the best bit of the job is seeing and valuing an array of items on a daily basis and working within a close-knit team. As for the hardest part, she says: "It's wondering where to start when researching an item that has little or no information although once I get going it's always a fascinating journey."
For Garth, a highlight of his trainee journey was one of his first house clearances, as he explains:
"We knew there was a very important and substantial photographic collection hidden within one of the many rooms. When we unearthed it, it was everything we'd hoped for, a large and impressive collection of Joseph Hardman photographs and associated items. It drew the crowds in and the vast majority went to a local museum to be cherished and available for all to see," says Garth.
Annia and Garth are passionate about well-made items being reused and their value being realised through auctions. "It's the opposite of disposable consumerism," adds Garth.
Annia's advice to others wanting to pursue a career in antiques is to keep trying and learning, reading and researching and to never stop asking questions. Garth's is to go to every antiques' fair and market stall possible; to get up at 6am for car boot sale finds and to talk to the dealers. He says knowledge, as in any other industry is key, and that you can never stop learning and will always be surprised by what you might find.
All three are part of the team effort to ensure the business continues to thrive for years to come. And that will also include taking their turn to mentor the next generation of auctioneers and valuers.