We recently sold items with an interesting local history.
1818 Auctioneers handled the dispersal sale of the late Cedric Robinson, Queen's Guide to the Sands.
The cross bay walk has existed for hundreds of years as a more direct route from one side of Morecambe Bay to the other – for both industry and entertainment.
A treacherous and sometimes deadly path, it was guided by local monks from surrounding monasteries until the dissolution of the church. Around 1538, the Dutchy of Lancaster was appointed to keep a guard or guide for the sands.
The title has been held and passed down through the years and Cedric Robinson was perhaps one of thebest-known.
Still popular today, the cross-bay walk is now a charitable event and raises funds for various charities across the board.
---
Lot 59
Moorcroft Eventide vase having autumnal toned ground with tube lined tree decoration, some minor and incredibly professional repair near rim.
Sold: £380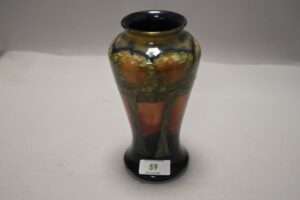 Lot 112
A good collection of large Edwardian photo glass plate negatives including portrait, sporting, landscape etc approx 200 slides in fitted wooden cases
Sold: £230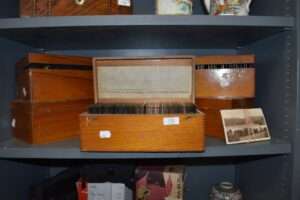 Lot 20
A genuine vintage enamel advertising sign for News Chronicle listed Rest House, with image of country cottage
Sold: £165
Lot 45
A pair of antique carriage lamps having brass fixtures and cut bevelled glass having come from the estate of Cedric Robinson
Sold: £160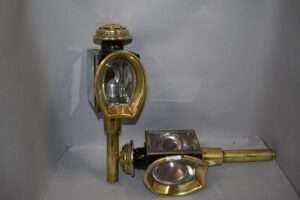 Lot 126A
A good selection of mixed cult, horror and action movie film quad posters for, St Trinians, Hangar 18, Changeling, The Exterminator and Time Bandits
Sold: £105