Eclectic as ever, the latest specialist book sale at 1818 Auctioneers featured some scarce, interesting, and even unique printed offerings.
Leading the highlights was a 1930's photograph album concerning motoring royalty – Bentley Motors Ltd. The album contained 49 views of the 1934 R.A.C. Ulster Tourist Trophy.
Antiquarian curios were again amongst the highlights with a miniature London Almanack for 1798 proving popular with bidders; these charming little publications were pocket sized and provided a calendar for the year, alongside a table of the reigns, London Mayors and Sherriffs, lists of holidays, and current coins of the realm.
Other subjects worthy of mention include the ever-popular Children's & Illustrated; Limited Editions; Fine Bindings; Travel; and Natural History.
Entries for future book auctions are now being invited.
---
Lot 1003
Motoring. A photograph album. Bentley – R.A.C. Ulster Tourist Trophy, Sept. 1st 1934. Contains 49 quality photographs depicting the Bentley 3 1/2 entrant from arrival to post-race. The driver was Eddie Hall (1900-1982), famous for his endurance racing on the Ards Circuit in Ulster and later as the first driver to complete the full 24 hours of Le Mans solo. A scarce piece of motoring memorabilia.
Sold: £540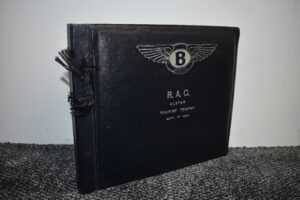 Lot 1016
Atlas. New Large Scale Ordnance Atlas of the British Isles with Plans of Towns, &c. London: George W. Bacon. With 100 numbered maps and letterpress text. Maps generally in VG, bright condition. Some sporadic light spotting. Binding rubbed. (1)
Sold: £540
Lot 1040
Limited edition. Dante Alighieri – La Divina Commedia or the Divine Vision. The Nonesuch Press: 1928. No.930/1475. Printed on Van Gelder paper. Illustrated. Publisher's binding. VG copy. (1)
Sold: £400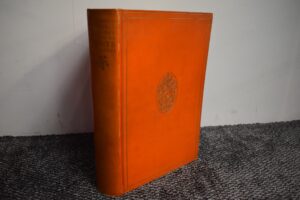 Lot 1098
Music and Theatre. Signed and/or inscribed ephemera. (5)
Sold: £380
Lot 1011
Shepherd's Guide. Two antiquarian editions. Penrith: 1827 & Keswick: 1869. Neither having the coloured markings. Contemporary bindings, worn. (2)
Sold: £350