As we close our second ever newly revamped figurines sale it becomes apparent that we have rekindled interest in Swarovski crystal with lot 694, a study of kingfishers realising £290, and lot 622, a collection of Swarovski crystal studies which included Fish, Elephants, Bears and more reaching £220.
The love for Beswick remains unwaning with lot 603, a pair of Grouse getting up to £210 and likewise a dairy Shorthorn making the same and last but not least lot 699, a pair of Partridge realising £190.
Please keep bringing in your figurines for us to appraise and sell, from your Swarovski crystal animals to your Beswick Partridges…(please note, we have no room for pear trees however).
---
Collectable Figurines 2 Top Prices:
Lot 694
A Swarovski Crystal Paradise model, Kingfishers, boxed, with certificate
Sold: £290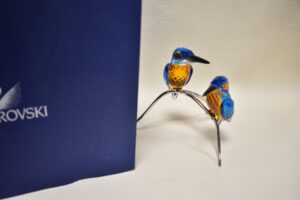 Lot 622
A collection of Swarovski crystal figures; Fish,Elephant,Bears, Kingfishers and others
Sold: £220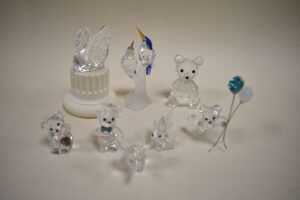 Lot 603
Beswick Grouse pair,2063 red brown gloss
Sold: £210
Lot 681
A figure study of a dairy Shorthorn by Beswick bearing mark for champion Gwerstly is Lord Oxford
Sold: £210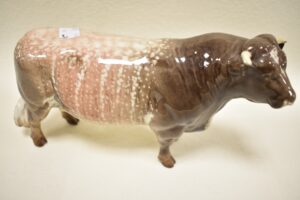 Lot 699
Beswick Partridge pair,2064 red brown gloss.
Sold: £190