Hammer highlights frond the Antiques, Vintage and Collectables 16, which ended Sunday 22nd May.
---
Lot 22
An interesting and unusual lot entered in this week's auction was a handmade snake, which sold for £85.
Catalogued as folk art and made from stamp receipts. It was a one-off piece handcrafted with love and attention to detail.
Naive in form, it was most likely made in the home and crafted from whatever materials were available to hand.
Folk Art is a term used to cover local traditions or crafts unique to an area or culture, and often linked to folklore or aesthetic designs that are passed down generations. Pieces often showcase minimal designs and locally sourced materials.
It's certainly an interesting collector market as pieces are unique to the area and the people who made them.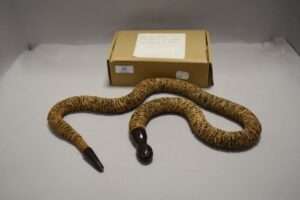 Lot 68
A selection of Royal Crown Derby 2451 Imari pattern teawares, to include teapot, plates, cups, saucers.
Sold: £220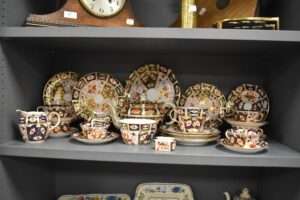 Lot 145
An impressive dinner service by Royal Albert in the Lavender Rose design.
Sold: £210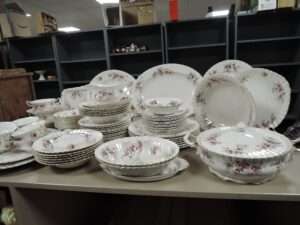 Lot 23
A heavy cast bronze sun dial having unusual date or similar calendar, having makers name but unable to read.
Sold: £160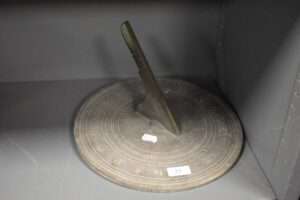 Lot 86
A vintage Dickinson's 'Globe Poultry Feeds' enamel sign.
Sold: £160
Lot 69
A quantity of Masons Ironstone Regency pattern teawares.
Sold: £140