One of the more unusual lot's offered for sale this week was a collection of kaleidoscopes and optical viewers.
The first kaleidoscope was a tube containing pieces of loose coloured glass and other small objects. These were reflected by mirrors or lenses set at angles which created patterns when viewed through the end of the tube.
Originally invented by David Brewster a Scottish scientist in 1816 as a form of entertainment and he sold over 200,000 scopes. Although he never made a vast sum from his discovery as his patent wasn't correctly worded allowing numerous copies to be made.
During the hight of Victorian society almost every well to do home would have had a parlour scope to entertain children and adults alike.
---
Lot 166
A 19th century Venetian carved walnut monkey butler, formed partially seated on a rocky base, mostly complete with some restoration needed.
Sold: £370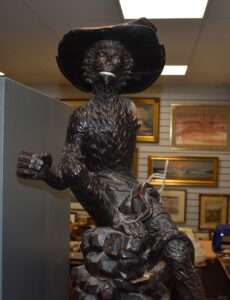 Lot 103
A hard paste Chinese export vase decorated with mythical Pixiu lions in blue pink and green glazes having large footed base
Sold: £320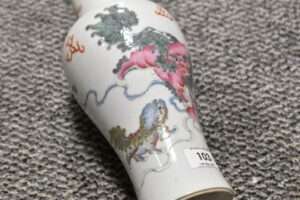 Lot 143
Two large standing African statue figures in carved ethnic woods
Sold: £320
Lot 43
A modernist studio art glass vase having lily flower design marked Raos 1996 New Zealand
Sold: £240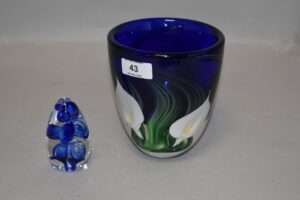 Lot 173
A impressive part dinner and breakfast service by Villeroy and Boch in the Gallo design appears unused
Sold: £220