Another good eclectic, antiques, vintage and collectibles sale finished on Sunday evening with some very fine results across the board.
From wonderful old Pewter, to cast iron Griffins, lovely tea services and beautiful Perth paperweights all receiving good prices.
Quality is selling very well and with more sales starting soon with hundreds of wonderful items being offered.
---
Lot 51
A selection of antique pewter plates and large chargers approx fifteen in total some bearing touch marks and makers label for London
Sold: £360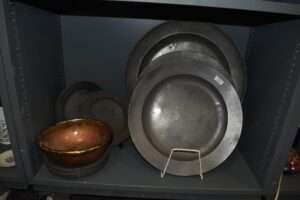 Lot 40A​
A pair of imposing heavy cast iron Griffins.
Sold: £310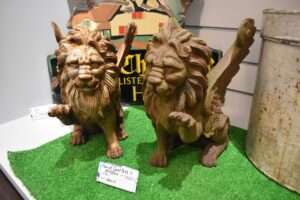 Lot 60A
​A good quality reproduction oak long case clock, in the manner of Titchmarsh & Goodwin, the brass dial with Roman hours and named Hodgson Chorley, of small proportions with flat topped hood and tradition design trunk
Sold: £300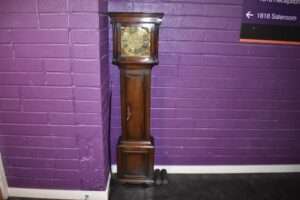 Lot 124
​A Hammersley & Co floral and gilt tea service, printed factory marks to base
Sold: £230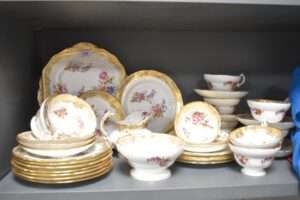 Lot 137
​A late Victorian Japan lacquer hall way mirror decorated with butterfly and geisha in fantasy garden
Sold: £165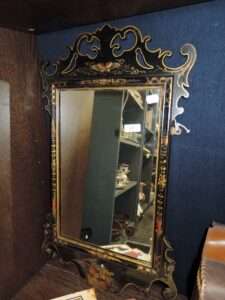 Lot 5
​​A large facet-cut lamp-work paperweight, together with a smaller lamp-work paperweight and milliefiori example
Sold: £155
Lot 1
​​A selection of local stoneware bottles, ginger beer bottles etc
Sold: £135​