Mabie Todd is a name synonymous with quality fountain pens. During the 30s their flagship pen was the Swan Leverless, an elegantly simple patented, twist-filling mechanism that was used to fill the ink sack. The range included lizard skin designs in blue, green, garnet and pearl grey.
---
Up for auction at 1818 Auctioneers, as part of their online January auction of Vintage Fountain Pens and Writing Equipment, was a Mabie Todd Swan L445 Leverless fountain pen, in pearl grey lizard skin. It attracted 14 bids and sold over its estimate, to make £145.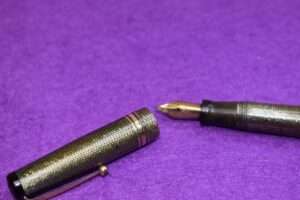 Keen interest also saw a Montblanc 202 button fill fountain pen in black with gold trim, and with a Montblanc 2 nib, realise £110.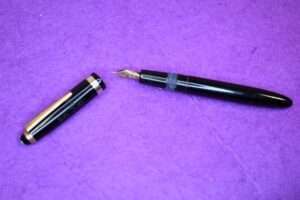 And a Sheaffer Snorkel fountain pen in blue, with brushed steel cap and a Sheaffer nib, led to a winning bid of £115.