A wonderful mix of eclectic garage and Automobilia items were met by an enthusiastic audience with some excellent prices attained. Top of the shop was the old and rare Shell oil filler jug in beautiful condition, selling for £220.
---
Lot 980
​A very early advertising oil jug for Shell Motor oil
Sold: £220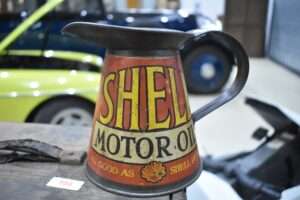 1022​
A selection of bicycle racing items including 50's Doniselli Frame, pedals, two vintage Jerseys and Campagnolo tubular wheel
Sold: £135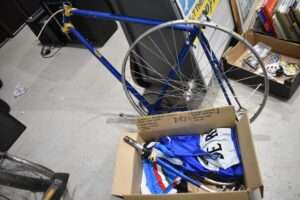 1010
​A tin plate advertising sign for Goodyear tyres​
Sold: £105
Lot 988​
A selection of engineers tools and lockable chest with contents
Sold: £80
Lot 811
​A vintage metal cast bus stop sign for West Yorkshire
Sold: £75
Lot 1003
​A selection of motor car and engine hood badges and similar including AA and Lakeland motor club
Sold: £75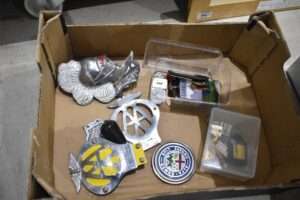 The classic vehicle auction was topped with a beautiful MGB GT selling at £3,100
while at the other end of the spectrum a Sinclair C5 attained £460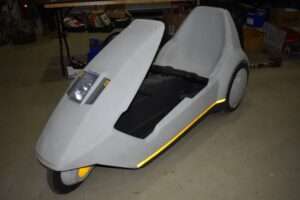 and a wonderful project an incomplete Mobylette Motobecane X1 moped sold for £230.