The latest picture auction – 19 at 1818, ending 28th Nov saw a range of prices.
---
Leading the way was lot 453, an oil painting by Delmar Harmood Banner, a mountainous Lakeland landscape, once adorned a Lakes Hotel wall, selling for a hospitable £1360.
Lot 427, A print by Helen Bradley, of Blackpool beach, saw a saucy bid at £85.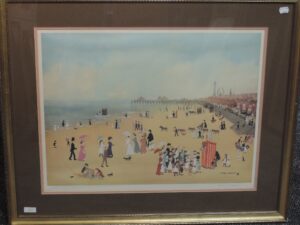 Lot 436, an oil painting, by Sheila MacLeod, one of three similar pictures of Cornwall, each selling for more than the price of a pasty at £130.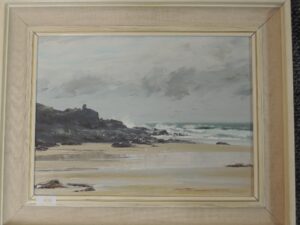 Lot 458, a watercolour, Henry W Bracken, Lakeland landscape, one of four by this artist, showing a contrast between mountain and valley, this at £70, dropping lower with lot 460, at £32.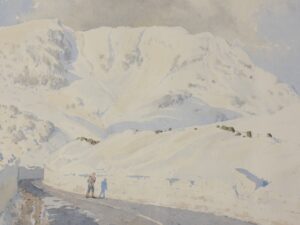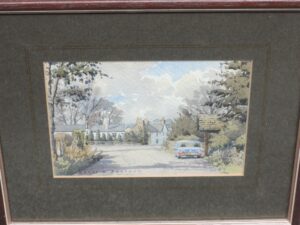 Lot 483, an oil painting, attributed to Rowland Langmaid, showing a sea battle, won on land however with a winning bid of £420.