Hammer highlights from the 'Fine Pictures and Prints including Lakes and Contemporary Art 16' online auction, which ended on Sunday 10th October.
---
Lot 838
An impressionist oil painting possibly by James Lawrence Isherwood of the Thames, but not his usual style, broke the Thames barrier to sell for £310.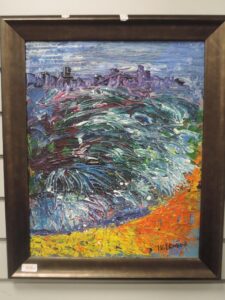 Lot 812
A pair of watercolours by H C Fox, farmsteads and cattle, always a popular artist, selling for a foxy £140.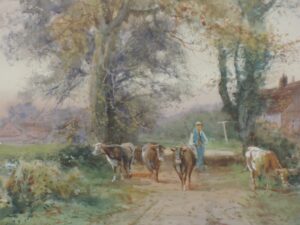 Lot 855
A watercolour by Arthur Tucker, a local Lakes artist, his interpretation of the old post office at Winster, receiving more than postal votes to sell for £155.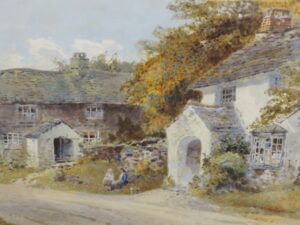 Lot 859
An oil painting, by G Arnfield, study of dogs, not barking mad at £100.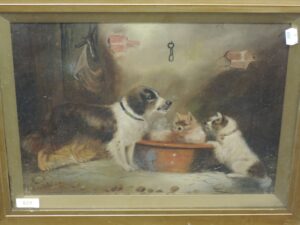 Lots 862,867,868,869,870,871,872, and 873, a series of prints by Tom Dodson, typical Northern back yards and streets, collectively selling for a not backward £335