With the fourth of our online textiles sale wrapping up on Sunday evening we are yet again delighted to report some superb prices realised.
---
Quilts appear to be retaining their high prices with lot 13, two antique unfinished quilts making £440 and lot 14, A large red and white patchwork quilt realising £250.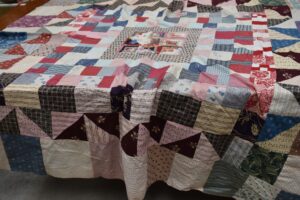 The ever popular Laura Ashley dresses (lot 36) reached £85 and a similar selection of Liberty of London dresses (lot 40) crept up to £100.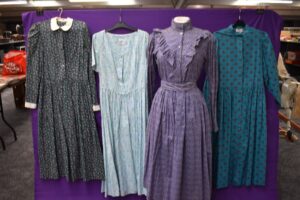 Lastly lot 165, Two scarce Horrockses dresses, both which had CC41 utility labels soared to £250.
Our next textiles sale will be starting on the 9th of September which gives you all a little time to have a good rummage about for the next star lots of the show.