A lifetimes private work collection made the music sale a success with Apple Records and The Beatles memorabilia still being a strong collectors market.
This was the first and only time some of these items have been seen and offered for sale resulting in some high prices to follow.
Quality musical instruments of all descriptions are still best sellers with prices often increasing year upon year and showing little signs of slowing down.
---
Lot 462: A vox AC 15 valve guitar amplifier – £1680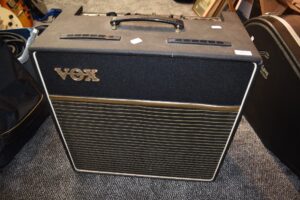 Lot 222: A set of four Apple records magnetic tape reels – £1060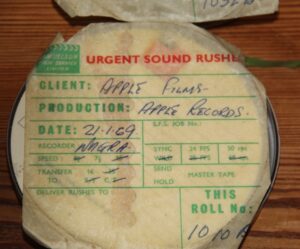 Lot 202: A test press 7inch record for John Lennon Power to the People – £560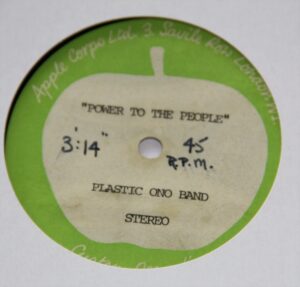 Lot 422: A Fender Stratocaster US model – £560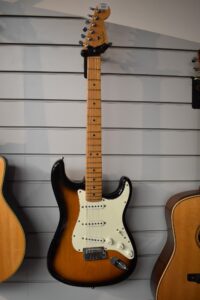 Lot 201: A collection of Beatle and Apple related 7inch records