The picture auction ending on Sunday 11th July – Euro's night – saw not football coming home but some attractive pictures finding new homes.
---
Lots 616 and 617, oil paintings by local artist Audrey Johnson of flowers in jugs, will be displayed in their new homes at £310 each.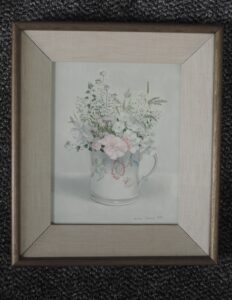 Lot 619, another offering by Lakes artist Geoffrey Pooley, again found favour at £390.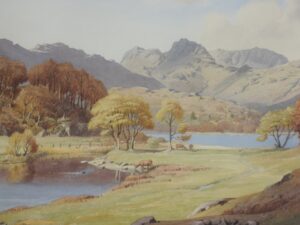 Lot 639, a watercolour by the often under valued E Greig Hall of Striding Edge mountain top sold for the dizzy heights of £135, and was not an upward struggle to sell.
Interestingly this was the same view that Alfred Wainwright sketched and which we recently sold for a record breaking £10,000, perhaps this iconic view inspires high prices.
Lot 660, a watercolour by Sydney Buckley at £125.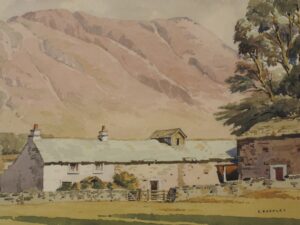 And lot 674, another watercolour, of fells, sold at £125 – also showing that Lakeland landscapes are a perpetual favourite here at 1818 Auctioneers, based as we are at the gateway to the Lakes.