Our latest picture auction was slightly less busy than usual – it was a great weekend for our buyers to take some time out for sun and sangria!
---
The highlight was lot 853, a mixed memorabilia lot with god provenance, selling for £2000.
Lot 802, a watercolour by Arthur Enock of a river, was actually second time of offering, exceeding its first estimate to sell for £155.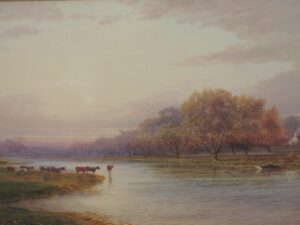 Lot 818, a quality etching of Genoa (who doesn't) by Henry Fitton found a buyer at £100.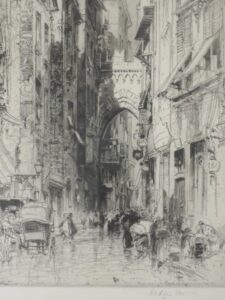 Lot 833, a nice local picture, an oil painting of Morecambe sands sunset by Gill Shaw found a new home at £75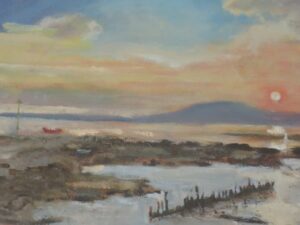 Two pictures
Lots 857 and 858, coastal landscapes by D R Sellars, sold for £180, for the two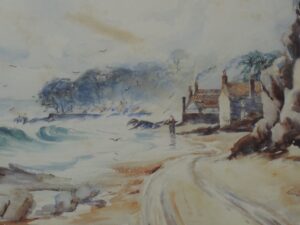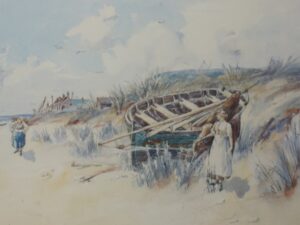 And again
Lot 897, an oil painting by John Horsewell , another beach scene, sold for £110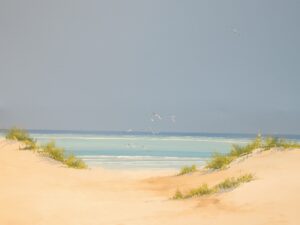 The main sale theme was obviously sunny beaches, if you can't get away , at least have a picture.