Lot 827, an oil painting, Feddon, Still Life, est 40-60, sold for £260.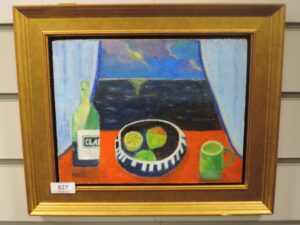 This was a surprise as was entered by a local art specialist, downsizing, and presumed understood the market.
Shows how even the most specialist can be caught out by the unpredictability of the auction world.
Lot 805, Janet Gatley, Kendal Market £210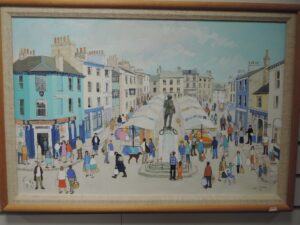 Of local interest and in a Loweryesque style, might well end up gracing the walls of a local hostelry.
Lot 864, Les Parson, pair of river landscapes at £120.
"
Lot 873, another river landscape at £220.