A cracking auction of both quantity and quality this week with almost 400 on offer and all sections selling well.
Garden and outdoor living continues to be a strong sector with a pair of Rattan settees selling for £700 (Lot 20), and a genuine Victorian water pump selling for £240 (Lot 371) other lots of interest in this section included a restored cast iron bench which sold for £120 (Lot 358).
The sale also included a large collection of vintage tools and workshop equipment which included a large anvil at £300 (Lot 364).
Quality antiques continue their recent resurgence with a restored period oak dresser base selling for £450 (Lot 264) while an interesting 19th Century spindle back easy chair with later upholstery sold for £400 (Lot 283).
In the vintage section highlights included a pair of 1970s Elm and canework lounge chairs at £290 (Lot 56) and a stylish McIntosh teak coffee table at £160 (Lot 48)
---
Lot 20 – A pair of Rattan frame settees, look very nice quality and only a few light marks to the cream upholstery. Would be suitable outdoors if covered up – £700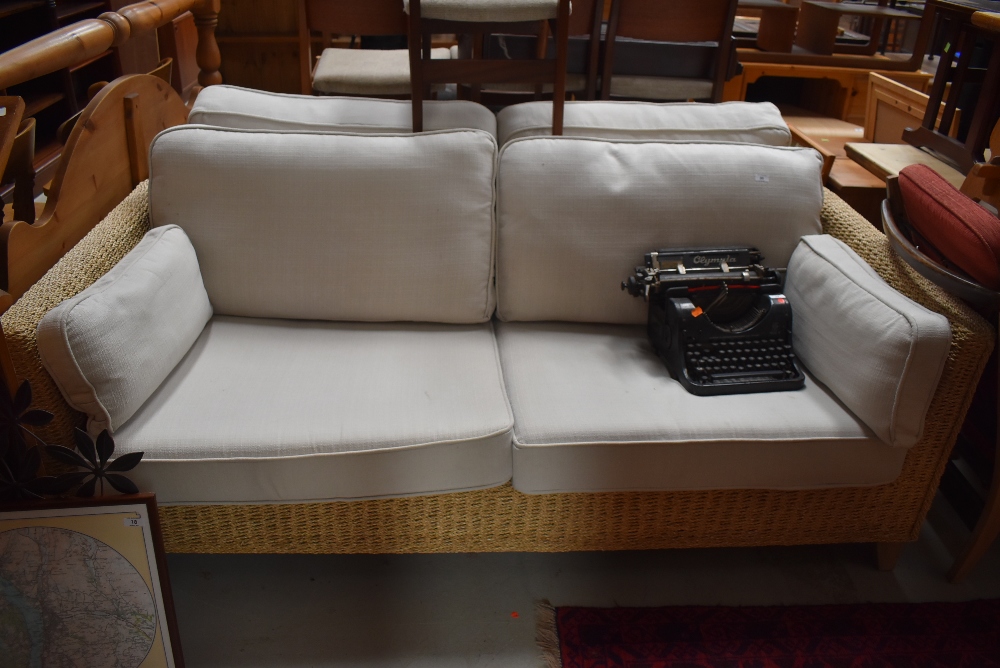 Lot 371 – A genuine cast iron Victorian garden or similar water pump – £240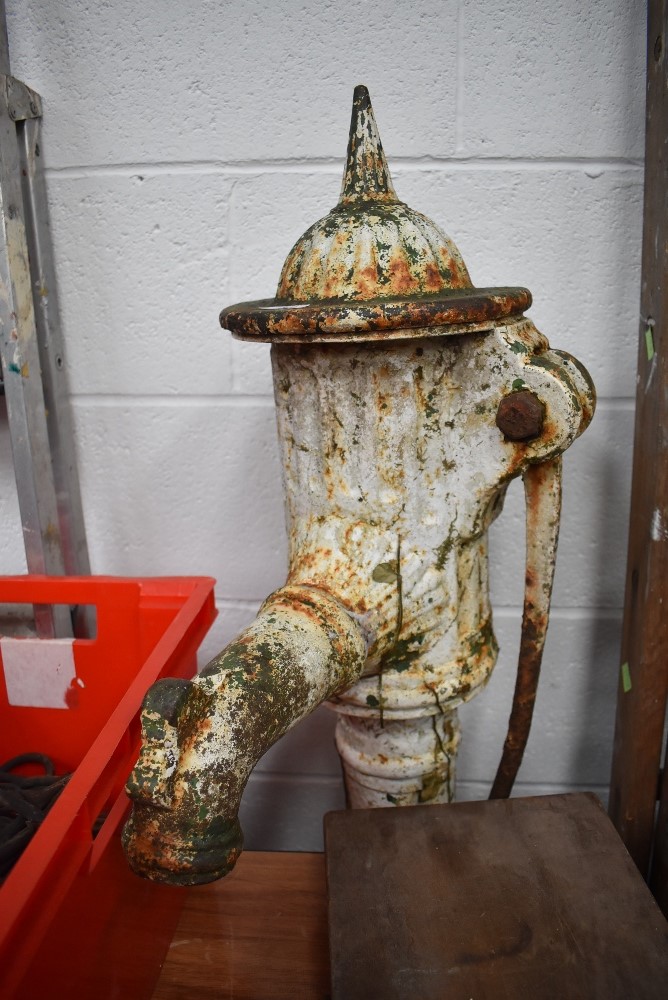 Lot 358 – A vintage garden bench having been restored having lion head decoration, width approx 130cm – £120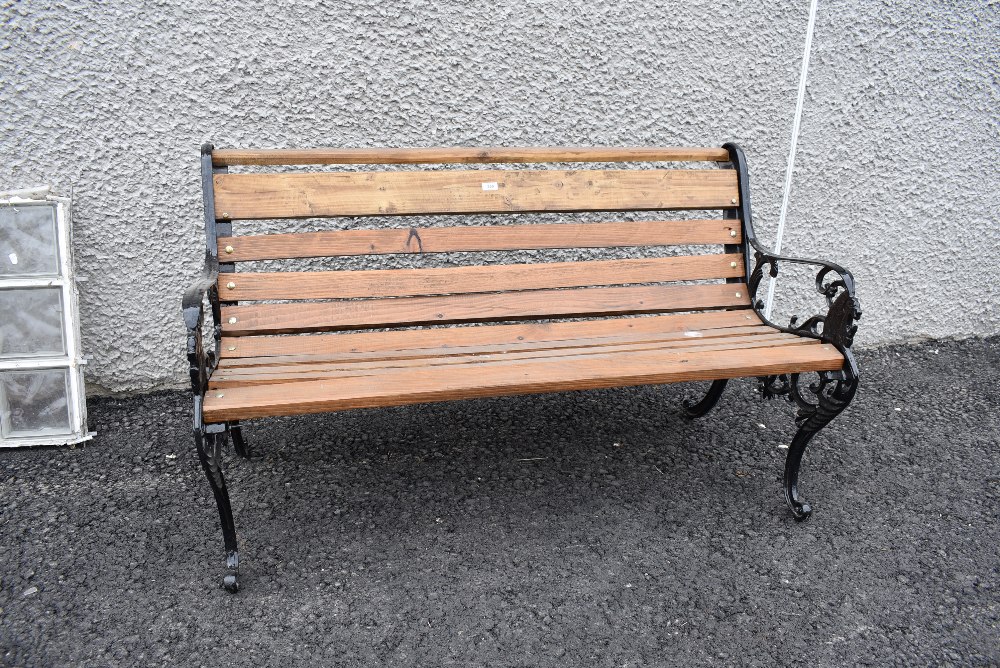 Lot 364 – A large blacksmith or metal workers anvil having accessories and plate cutter included – £300
Lot 264 – A period oak dresser base having brass drop handles, canted corners and bracket feet, width approx. 186cm condition as follows, historic woodworm to back, a little age-related wear, splitting knocks, and scuffs. Small repair to back, handle from one of three of the false drawers is included but unattached – £450
Lot 283 – A Victorian mahogany spindle back easy armchair having later lemon upholstery – £400
Lot 56 – A pair of 1970s lounge chairs, frames possibly elm, canework sides – £290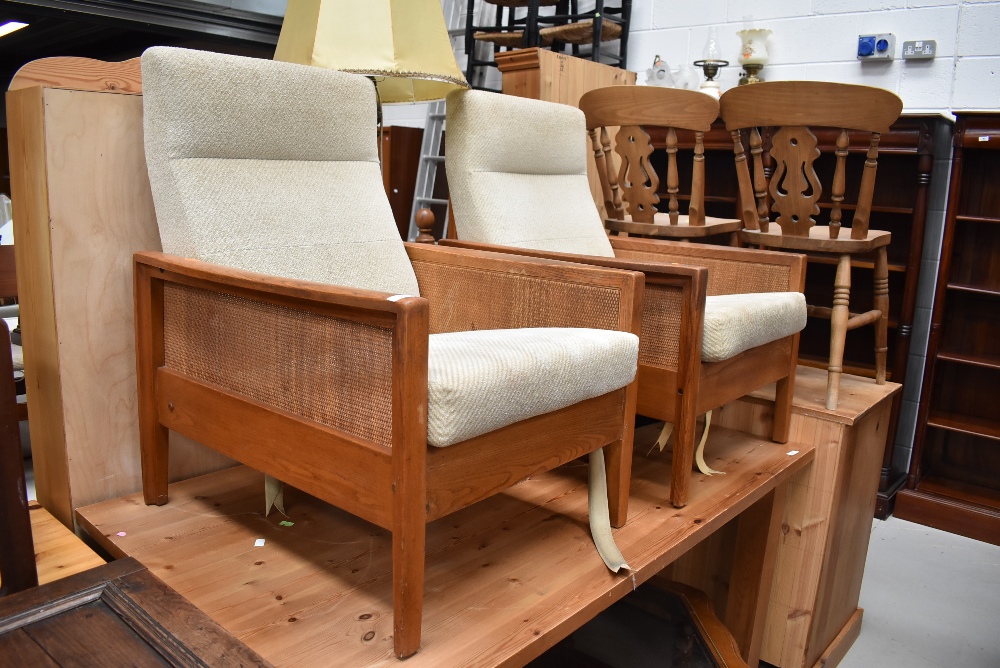 Lot 48 – A vintage G plan or Danish teak coffee table, interesting design with undershelves and magazine rack style centre – £160