Another great AV&C auction ended on Sunday evening.
A rare Royal Doulton John Peel figure which was short of perfect still attained £880. While scientific instruments such as a Microscope, a beautiful skeleton clock, a selection of cameras and a lens extension all sold well above guide.
Quality ceramics are still selling well especially better end tea and dinner services.
If you are thinking about selling please contact the office as there is a waiting list for items for this department, move soon and get into the system.
---
Lot 423 – A fine selection of antique scientific microscopes and labelled slide sets natural history related – £900
Lot 499 – A rare and exceptional figure by Royal Doulton of John Peel having had damage to base and similar figures – £880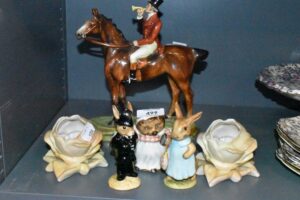 Lot 463 – An impressive antique glass domed skeleton clock having fusee movement and carved marble base – £390
Lot 537 – A large selection of vintage and retro collectables of royal interest, included are Aynsley cups and saucers, plates, tins and more – £220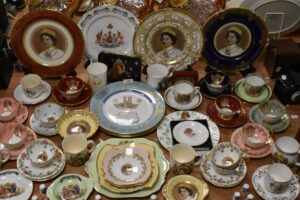 Lot 618 – A selection of cameras, lenses and equipment including Nikon D3300 and Nikon Coolpix – £200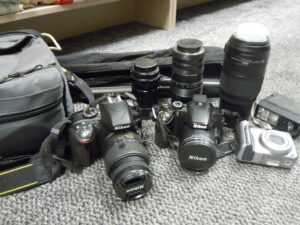 Lot 458 – An antique cased brass bodied lens Extension No. 103525 Tele Objectif Panorthoscopeique in great condition – £185