After we wrapped up the last of this year's sales we reflect back on the year we have had.
We have realised some spectacular prices with some lots achieving well over their top estimates.
---
Auction 37, our final Antiques, Vintage and Collectables sale of 2021 was no exception with lot 110 an Oriental silk wall hanging with an estimate of £60-80 reaching a staggering £1,140.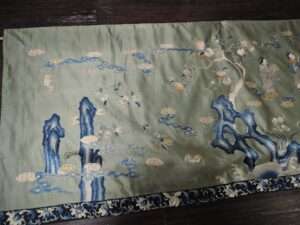 Lot 62, an early 20th century cold painted Cockerel, which was in at £40-60 realised £110.
And lastly lot 30, a selection of flatware cutting it to £105 (just in time to set the table with for Christmas dinner!)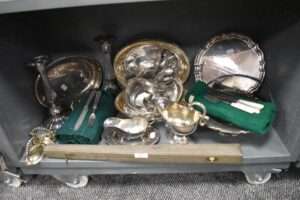 Our three top price lots were as follows.
Lot 110 the aforementioned wall hanging at £1,140,
lot 20 a Bestecke Sollingen gold plated cutlery set at £300
and finally lot 41 an art deco Rene Lalique bowl at £340.
Thank you all for the custom and support throughout the past year and we wish you all the very best for Christmas and New Year.